Need a fun gift to give this holiday season? How about Hot Cocoa To Go Gift Bags! Filled with hot cocoa mix-ins and a few packets of hot cocoa. The perfect pick me up on a cold winter's day!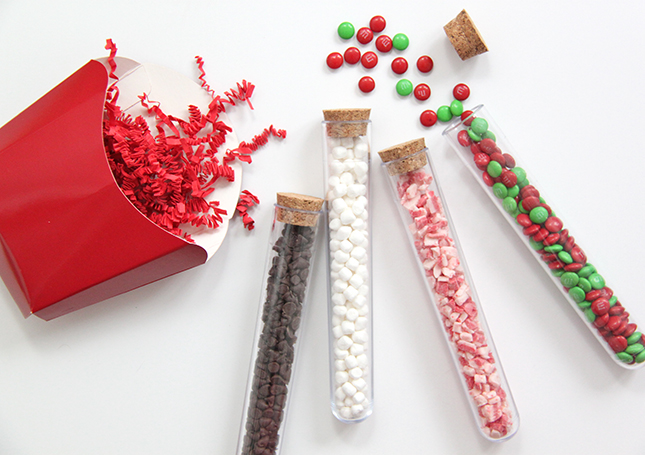 During halloween season you might remember that I bought I bunch of these fun test tubes (for this gift idea) and I just happened to have a few extras on hand that I thought would be perfect to gift hot cocoa mix-ins during the colder months! I placed them in some cute Christmas-y red french fry boxes and added some red paper crinkles to keep them upright.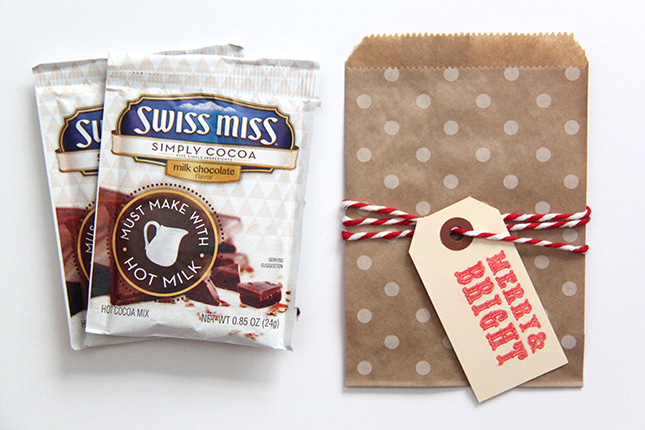 I also put a few packets of hot cocoa mix in a cute little kraft paper bag and tied it with twine and a stamped tag just because….you know I love to pretty up anything I can get my hands on!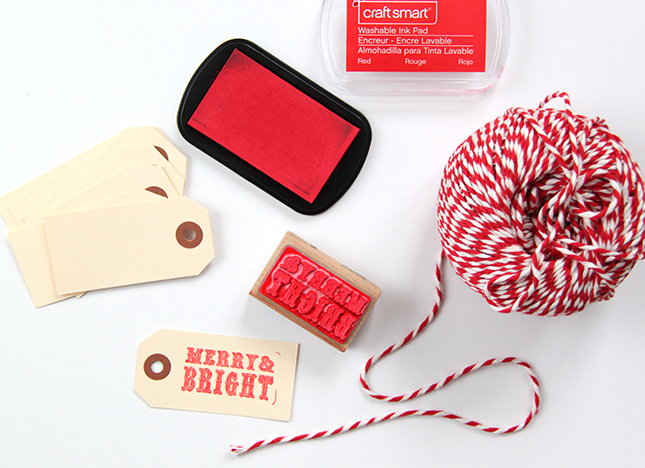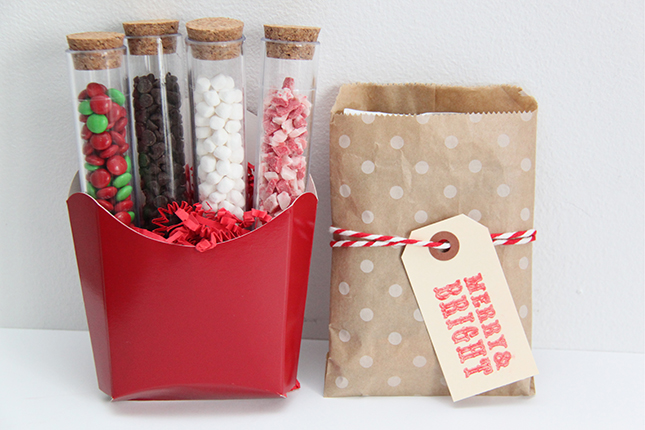 Then I put everything in a gift bag and added a tie and another fun stamped tag!
And they are ready for giving!! The holidays have never been happier, I say!
Thanks for stopping by today!
Love,
Maggie