So
, I have been feeling a
little
guilty lately for not doing much for Bean III in the making stuff department. I would rather just know if the little babe is a boy or a girl before I go hog wild in the sewing arena…ya know what I mean? Well, lucky for me and my guilty conscious, I was flipping through
Heather Ross' Weekend Sewing
last week in my purging and organizing craze (
books were organized not purged, mind you!
) and saw the
Lucys'
Kimono Top Pattern
. How cute was it!! AND, easy and fast to make…so I thought I would make one of each…one for a boy and one for a girl for a cute little Going Home Outfit.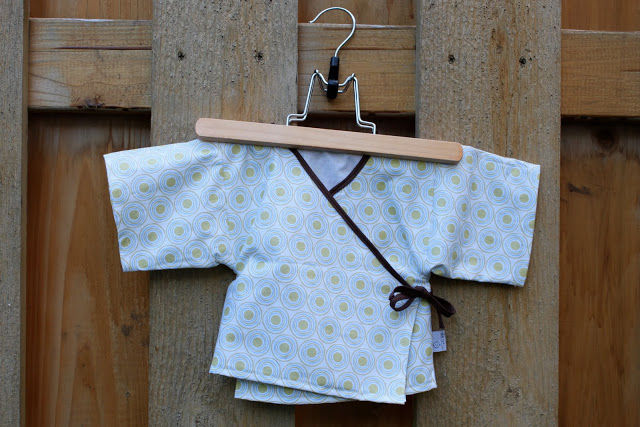 Boy Kimono Top…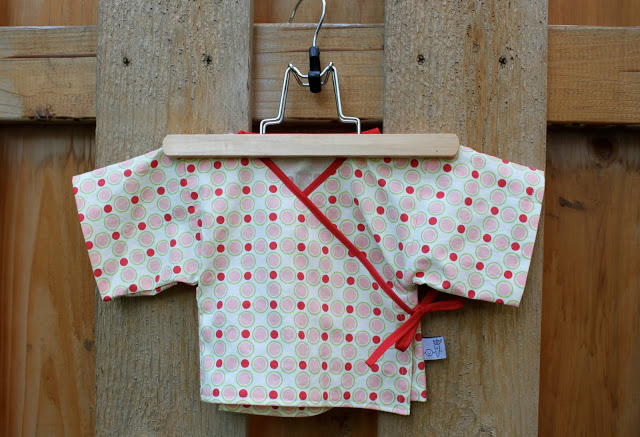 Girlie Kimono Top…
Plus
, I made some matching bloomers from her
Ruby's Bloomers Pattern
for the Girlie top just cause it seemed like the outfit wouldn't be complete without them…I
HEART
bloomers! I had to guess on the sizing, since she only has patterns for 6-12 months and 18-24 months in the book, so hopefully they will fit a 0-6 months old. Although it seems to me (and the hubby) that these will definitely be fitting more of a 6 month old, here's to hoping that a fluffy cloth diaper bum will fill them nicely 🙂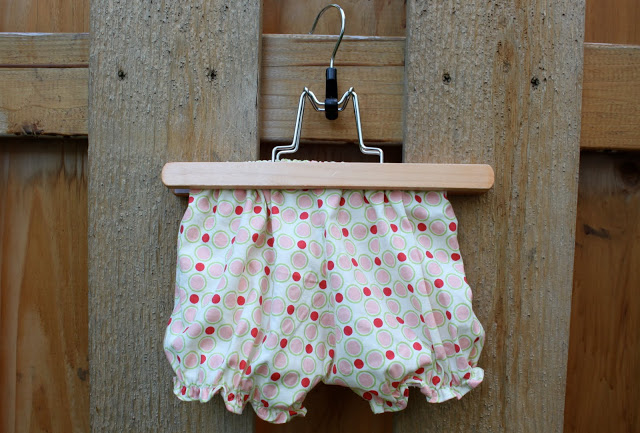 Front of the Bloomers…
Now
, we just have to wait and see which one little Bean III gets to wear home…only time will tell…we have 3 weeks to go!
Ooh, and I also have something fun to show you on Monday that I made for my hubs this week but I gotta get the pictures downloaded first…to be continued until then!!! Don't you just love a good cliffhanger?