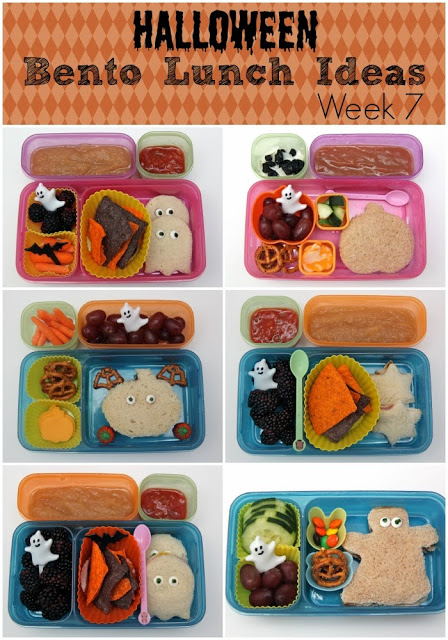 With Halloween less than 2 weeks away (!) how's about a some fun Halloween bento lunch ideas for the littles! I have to admit we started in on the Halloween bentos the minute October hit…we just love Halloween over here! On a side note, I just bought fabric for the littles Halloween costumes the other day. Here's hoping Oliver will take some good naps for momma so I can get them done in time!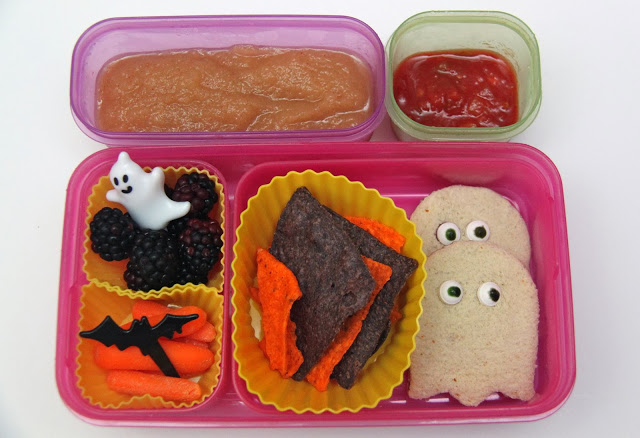 Lunch 1: Homemade applesauce, blackberries, baby carrots, orange and black Halloween tortilla chips and salsa (chips from Target!), and blueberry jam sandwiches cut out like little ghosts.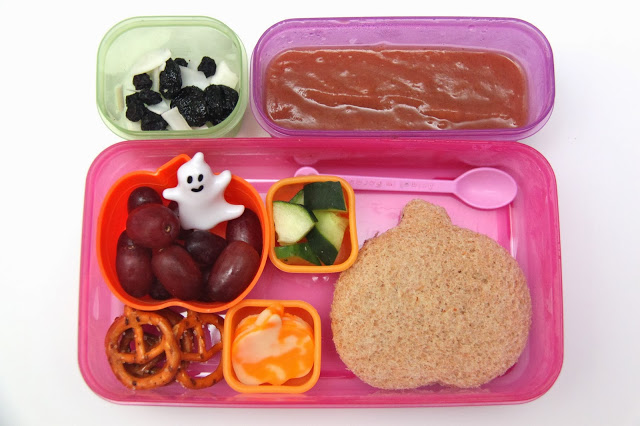 Lunch 2: Coconut flakes and dried blueberries, homemade applesauce, grapes, chopped cucumbers, pumpkin-shaped ham sandwich, pumpkin-shaped cheese slices, and pumpkin-shaped pretzels (from
World Market)
.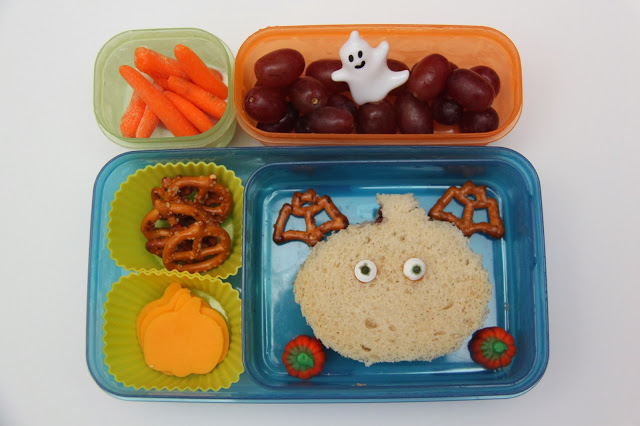 Lunch 3: Baby carrots and ranch dressing, grapes, pumpkin-shaped cheese, pumpkin-shaped pretzels, pumpkin-shaped jelly sandwich with little bat-shaped pretzels, and a couple of those candy-corn type pumpkins for dessert.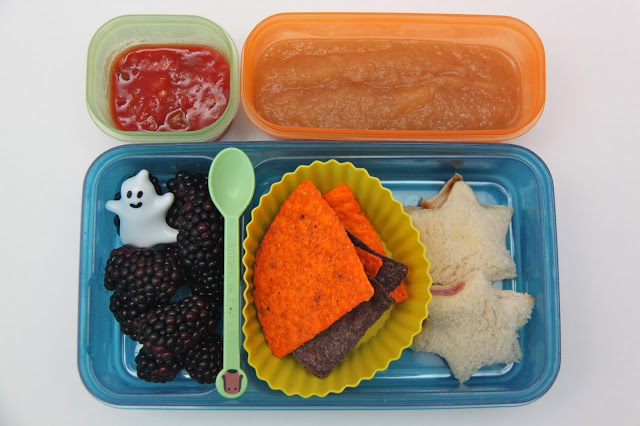 Lunch 4: Orange and black tortilla chips and salsa, homemade applesauce, blackberries, and star-shaped ham sandwiches.  I was going for a starry night theme with the ghost pick and all!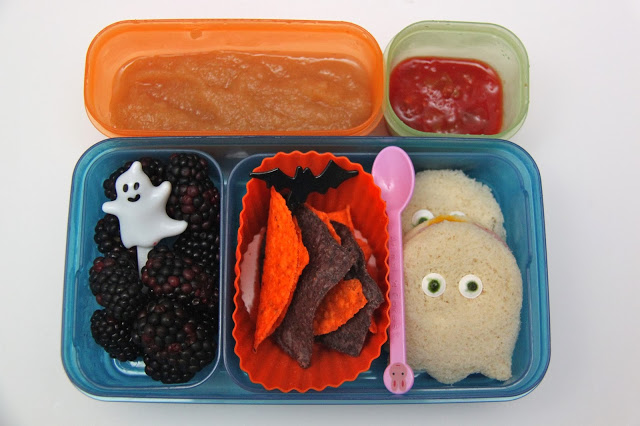 Lunch 5: Homemade applesauce, blackberries, orange and black chips and salsa, and turkey and mustard ghost-shaped sandwiches.
Lunch 6: Cucumber slices, grapes, pumpkin-shaped pretzels, a few fall-colored m&ms, and a ghost-shaped jelly sandwich.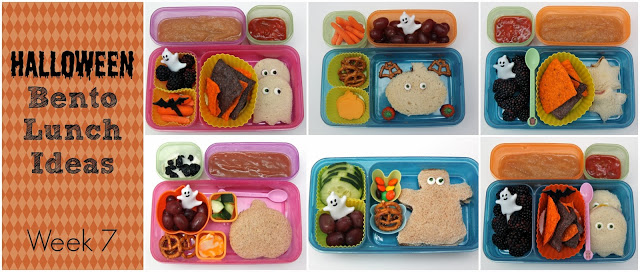 And there ya go! Hope you are inspired to put together a little Halloween bento lunch fun for your kiddos with these cute and easy ideas.
Thanks for stopping by today!
XOXO,