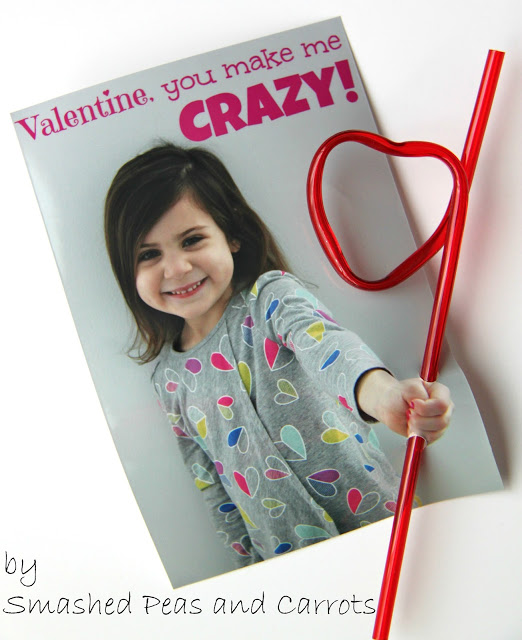 With only a week to spare, this year's Valentine's are done, can I get a woot woot!  Have no fear if you are still deciding what to do, the ones we made this year couldn't be easier.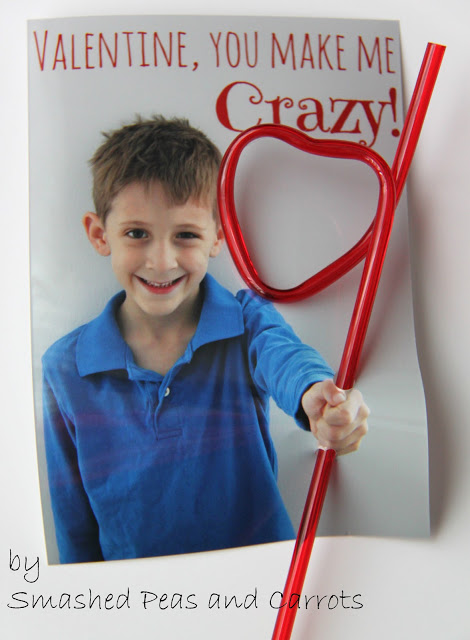 In year's past we have done a similar style Valentine's Card, see
here
and
here
to see what I mean 
(PS. Dang! My kids look so tiny back then!
) The kids really look forward to having me take their picture for these which I find darling.  They were asking me about it back in January!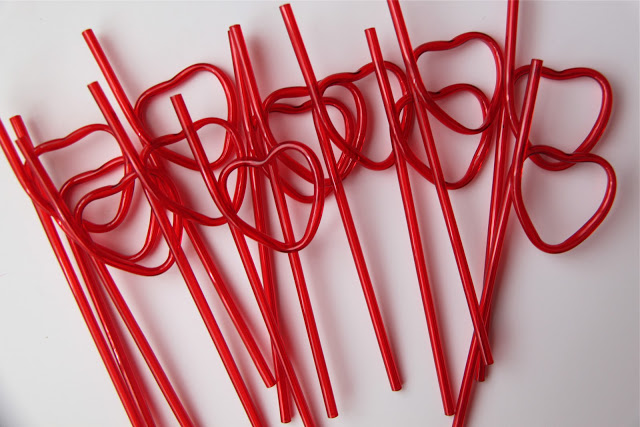 So thanks to the pleading and begging of my children, I had been trying hard to come up with something for their cards this year that included their picture but no candy.  Yeah, such a bummer I am.  Even our Halloween school treats were candy-less this year (play-dough is pretty cool though, right?) And it just so happened that when I was at Hobby Lobby a week ago I came across these uber cool  crazy straws.  Heart shaped?  You had me at hello!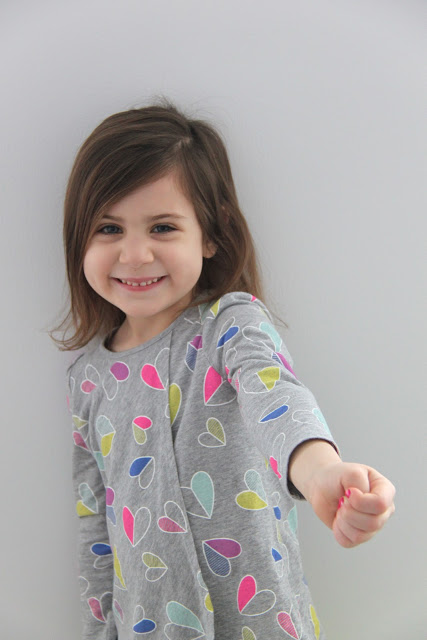 So, in my cart the cute heart-shaped straws went and off to take pictures we did!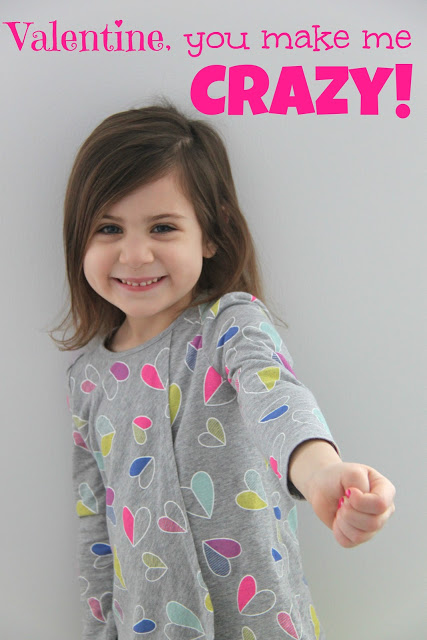 And then I added some Valentine-y text via
Picmonkey
. Voila!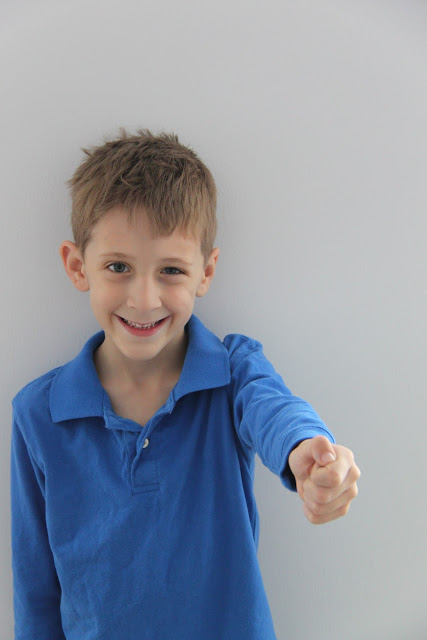 Same goes for Noah's card 🙂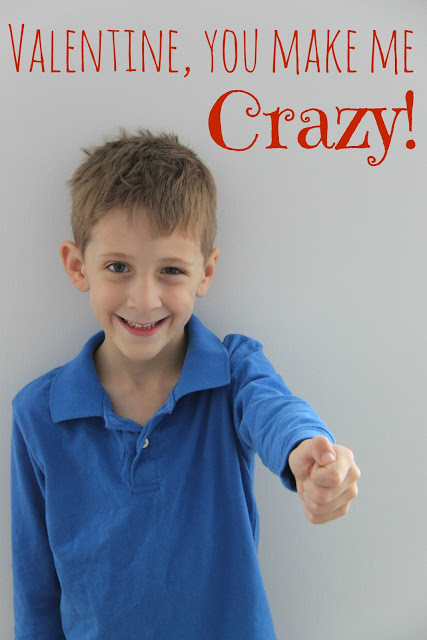 For his I made his text a bit more boyish…yourwelcomeson. 
I had them printed at Costco and they were ready in an hour, holla!
Then just use a paper punch to punch a hole directly above and below each child's fist and have your child write their name on the back before inserting straw. Valentine's Cards 2013, done and done!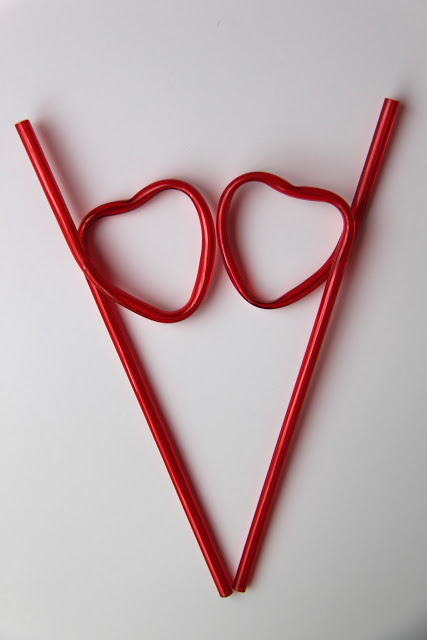 Thanks for stopping by today!
XOXO,