So, did you all have a fun weekend?  The hubs and I had a full day date yesterday, it was awesome.  We took Ellie with us due to our current breastfeeding situation (she's my little sidekick these days 🙂 )and headed down to Chicago.  We did a bunch of shopping at a ton of places that we have been wanting to go to for, like, ever but just never do because of the crazy that happens when you have 3 little ones with you.
Anyways, I wanted to show you what the kids and I did on Saturday.  We made neat-o Bat Crayons to gear us up for Halloween this coming weekend.  Did October go by super fast for anyone else?
This project is super easy, I'm sure you've seen it before but I just wanted to share our Batty version cause well, I just thought they were really cute!  My kidlets really enjoyed doing this, I mean what kid wouldn't want to make their own personalized crayons.  It's really a win/win project, the kidlets get to have fun peeling the wrappers off of old and broken crayons and us adults take it from there and bake the crayons.  Thus, in part making us like total rock stars handing over some cool crayons in the end…we didn't really want to do the hard part now did we?
Make-Your-Own-Crayons
Bunches of old and broken crayons
Some type of mold, like a silicon mold or even a metal mini cupcake pan (DO NOT re-use this for food!!)
Cooling rack
Your oven!!
Just unwrap your crayons and place them all broken up into your mold.  Bake in your oven at 300 degrees for 10-15 minutes.  Once completely melted, let cool on your cooling rack for about 30 minutes or until the crayons are hard again.  Pop out and let your little artist have at those coloring book pages!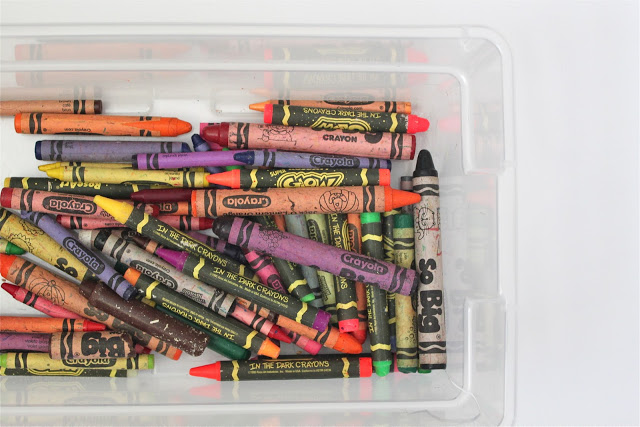 First grab all those crayons and have your little helpers unpeel them for you!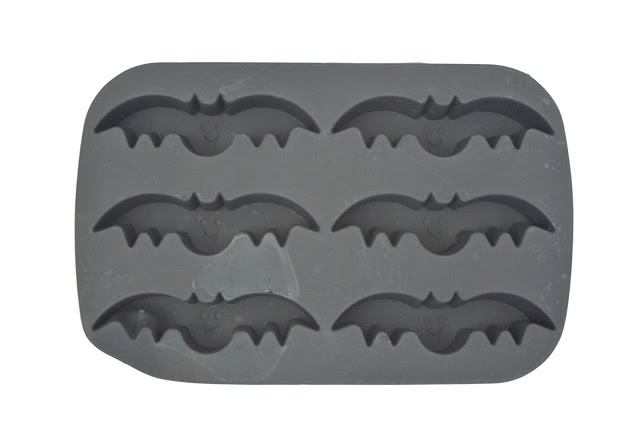 Grab your mold…I found this Batty one at Joann's!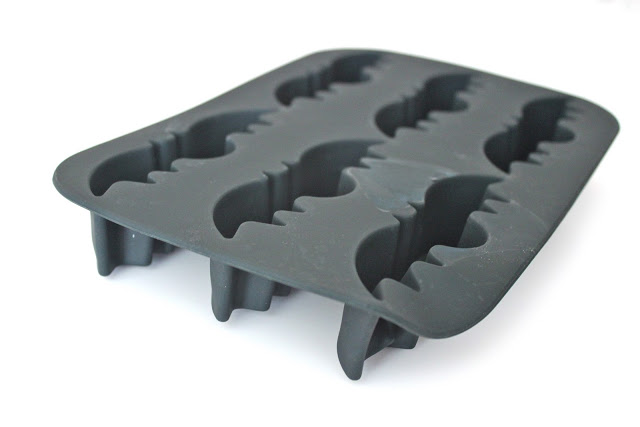 Love the silicon mold for this project!  It makes it super easy to flip out the crayons 🙂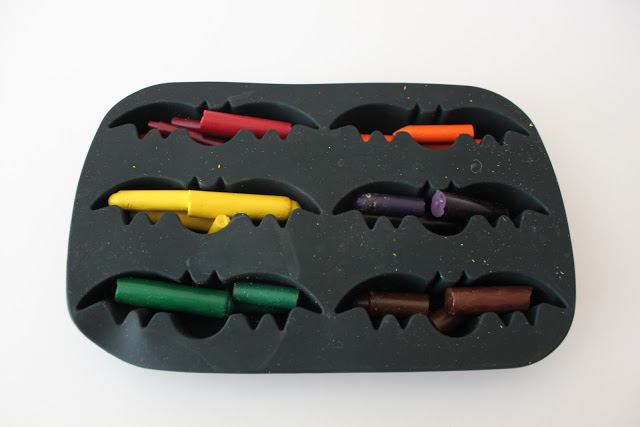 Then, fill your molds up with your broken crayons.  I did mine by color cause I'm Type A like that!
Bake at 300 degrees for 10-15 minutes.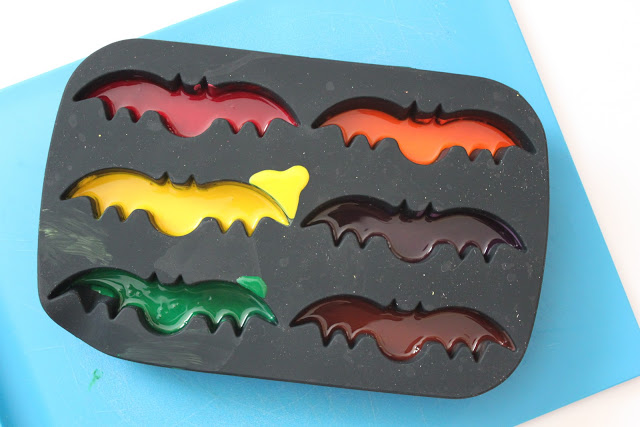 Once your crayons are completely melted, pull them out and let them cool off…be very careful with this step cause that liquid crayon is H-O-T!!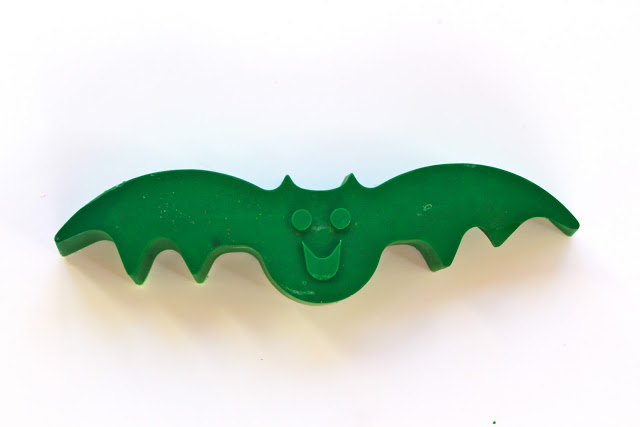 Then, just pop those little cuties out…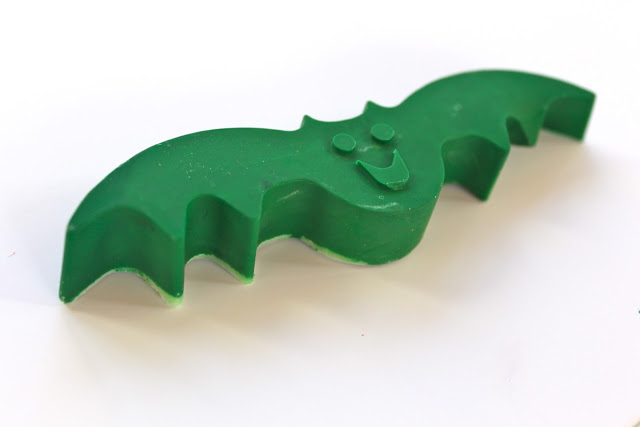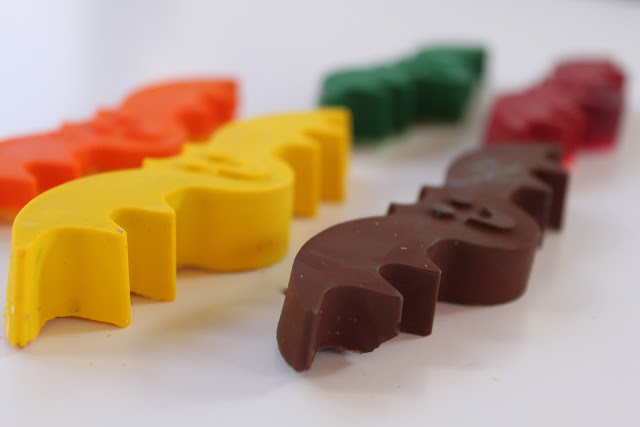 There's nothing more fun than coloring with a rainbow of bats!!
Wouldn't these be perfect for a treat bag for a Halloween birthday party?
Just sayin'  🙂