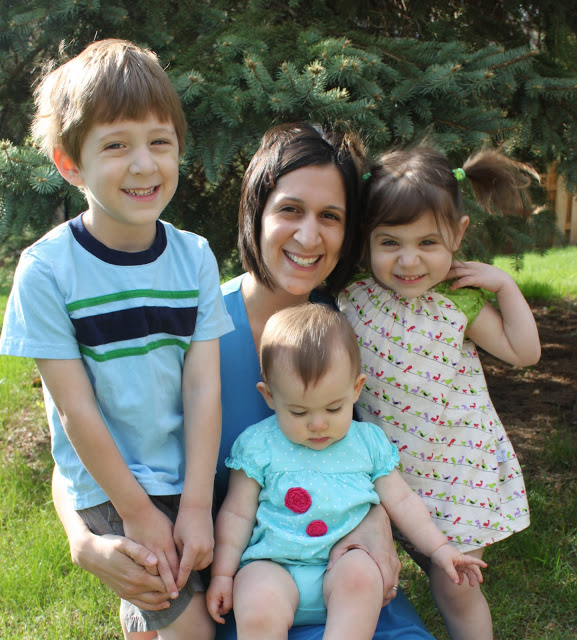 I hope all you momma's out there had a great Mother's Day!  And for those of you who are not momma's  please know that you are very loved and appreciated for all that you do too!
I had a great day and weekend, I felt truly spoiled and it was great!  
I won't bore you with the details but I wanted to share one of the funniest things I received this past Mother's Day with you all.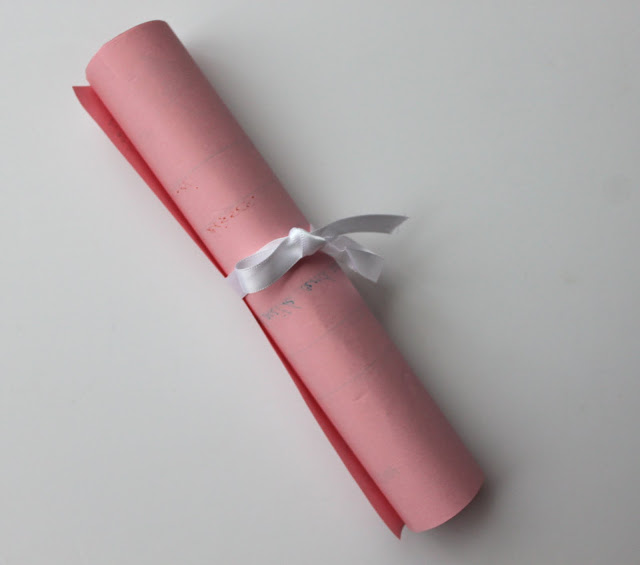 Noah's preschool had a Mother's Day celebration last week where all of us momma's went and enjoyed the sweetest little gifts made by our munchkins, a song and dance and some celebratory punch and a snack catered by the kids!  
One of the funniest things was this little rolled up paper that they 'made' just for us.  The teachers asked them questions and they gave their best answers…a 'how well do you know your momma' kind of quiz if you will.  
Here's mine…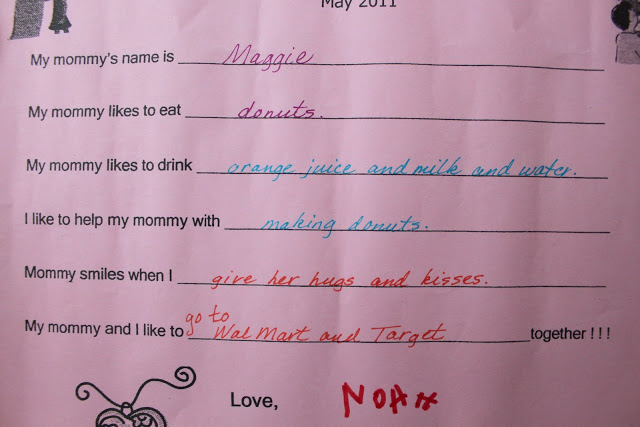 Yup, he knows my name is Maggie but at least he doesn't call me Maggie, right!?  For a while he thought it was weird that I have two names:  Mommy and Maggie…weird right?  I know.  'Why does daddy call you Maggie but we call you mommy?'  🙂
I love that he says I like to eat donuts…nom!  He knows me so well!  Truth be told I really don't eat donuts or make donuts all that much but I guess those are certain memories of me he has stuck in his head.  How cute is that?!  I have to say the best part of this pink paper was reading the last fill-in-the-blank.  Hehe!  Even my children know of my love for shopping at Walmart and Target, bwhahahah!  
I remember when I was preggie with Eloise and I was having the worst morning sickness.  Throwing up everyday, multiple times a day and feeling so faint and lethargic that I couldn't even move from the sofa. Once those first few months were over and I was finally feeling like I could leave the house without throwing up or fainting I remember Noah begging me, 'Mom, pleeease can we go out?  We could go to Target or Joann's?  It would be so fun!  Pleeeaase?!'  I get a good chuckle whenever I think of that!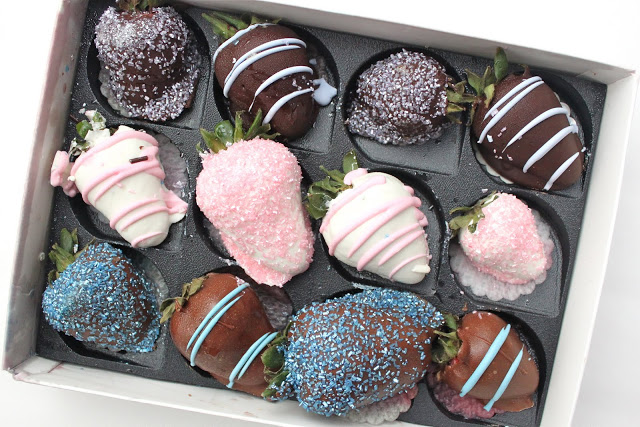 On a side note, check out these strawberries I had the pleasure of eating all weekend.  
They were huge!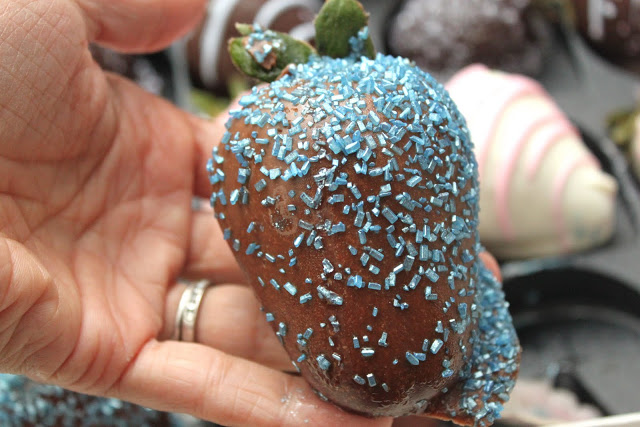 Seriously.  As big as my hand.
They were delicious and from my momma.
Thanks mom, you are the best hands down!!
 XOXO,