This is a sponsored post written by me on behalf of The Hershey Company. All opinions are 100% mine.
I was lucky enough to spend a couple of days at the beginning of December getting to travel to Hershey, PA with a bunch of other wonderful bloggers to visit the home of HERSHEY'S Milk Chocolate and learn all about the history of Milton Hershey and how The Hershey Company continues to create the milk chocolate recipe he created so many years ago. I have to say, it was impressive to visit this company: every single person I met who works here seems to absolutely love their job and even the people I met on the airplane out to Hershey who grew up in or around this city couldn't stop talking about their love for this city. Now that is pretty sweet!
I'm not sure if you noticed it in the last HERSHEY'S Milk Chocolate Bar you bought (or even noticed in the picture above) but they have recently updated their packaging to include that little logo at the bottom left hand corner that states, 'Made with Farm Fresh Milk'. This seal is unique to Hershey as they have always made their HERSHEY'S Milk Chocolate with fresh milk from farms located within 100 miles of their factory in Hershey, Pennsylvania. The seal is new, but the farm fresh milk is not! Hershey is one of the few large-scale chocolate makers in the U.S. to use farm fresh milk in their delicious HERSHEY'S Milk Chocolate with the help of more than 17,000 cows milked each day to supply the fresh milk. How is that for locally sourced?!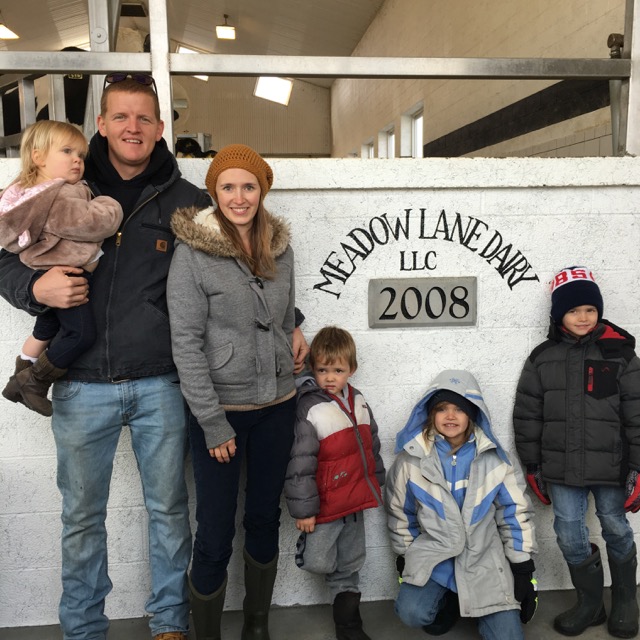 We were lucky enough to get to visit one of the farms that supplies the fresh milk for HERSHEY'S Milk Chocolate. Meadow Lane Dairy is a farm run by the hardworking Rohrer family and located about 40 minutes from Hershey, Pennsylvania. Brad Rohrer runs the dairy and gave us a tour along with his wife and four little ones. His father, mother and brother also help run the family business. And let me tell you, it is a well-run and very high tech dairy!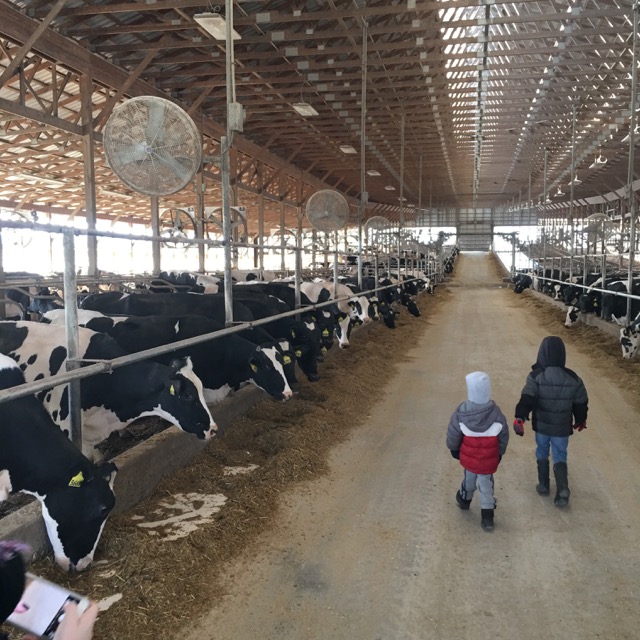 We were able to visit the different barns they have on the property that house their cows. They work very hard to make sure that these cows have the best life with clean and comfortable accommodations. They also work with a nutritionist who monitors  the cows' milk to see what nutrients they need to adjust in their feed so that they stay healthy.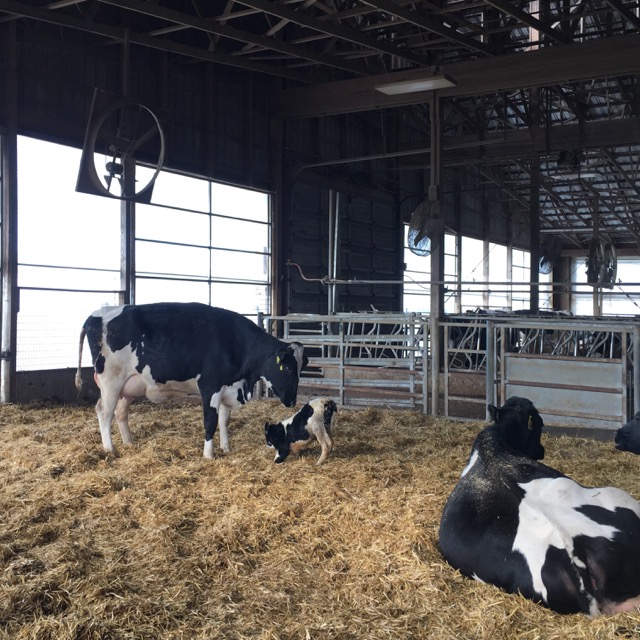 And you guys!!! We were lucky enough to visit their maternity ward (okay, it's a barn) where a newborn baby (I know, I know, it's a calf!!!) was just born!!!! It was just starting to stand up on all fours and was so wobbly!!!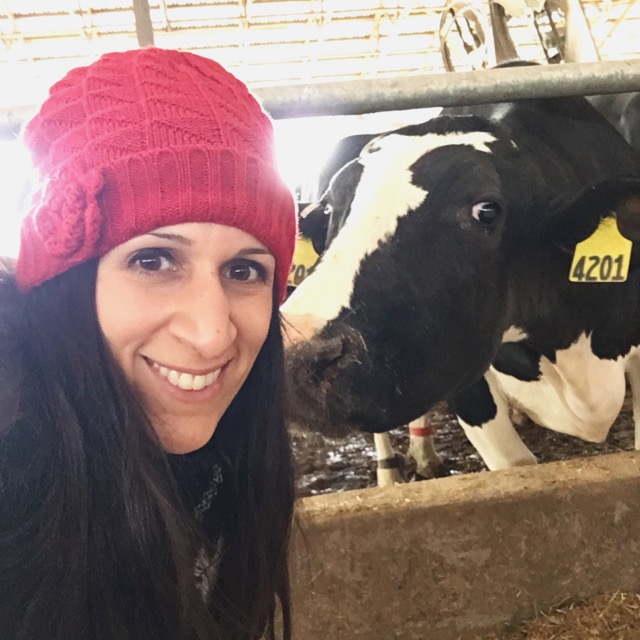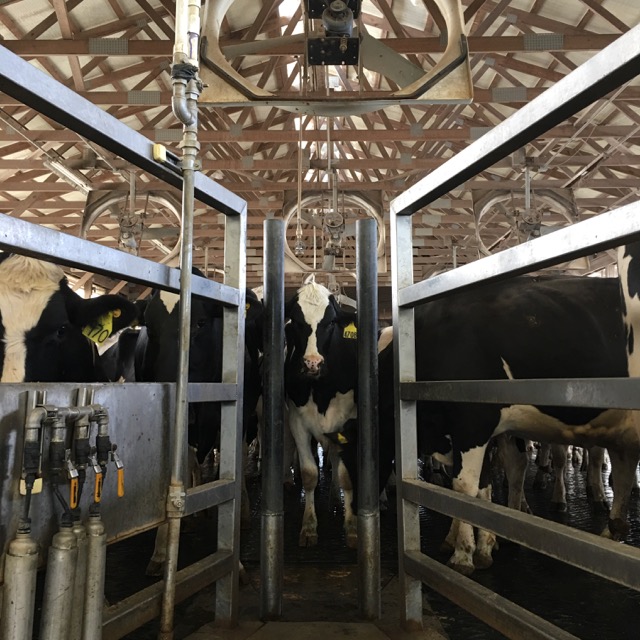 The milking process happens 3x a day at Meadow Lane Dairy in their milking parlor and is a very quick and efficient process, the cows literally line up to get milked every day!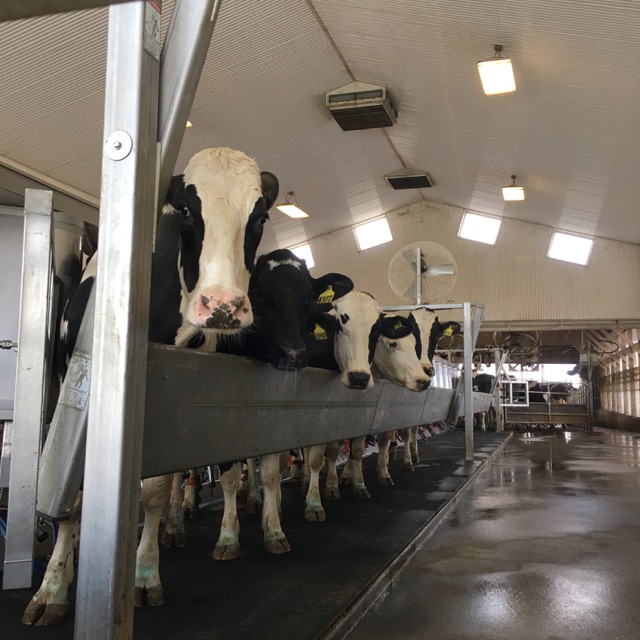 They walk up to the machines and back themselves in…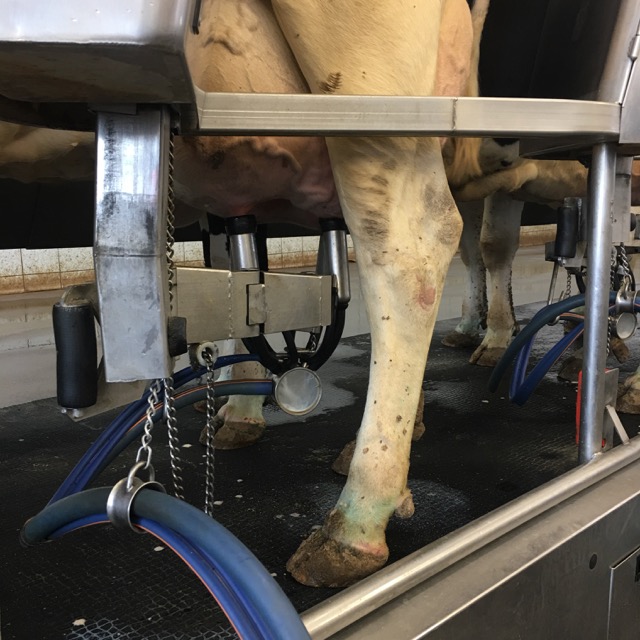 and then they get milked in less than a minute!! This process is amazing to watch and if you have ever milked a cow by hand you know how long it takes….milking is crazy fast with this equipment! The farm then monitors and analyzes all the milk with special high tech equipment and then takes it by truck to the factory(about 40 minutes away) where it will get tested again for quality and safety and then used to make their famous HERSHEY'S Milk Chocolate.
That 100% farm fresh milk gets mixed with the familiar ingredients we all know and love, like cocoa, cane sugar and cocoa butter…and there are no artificial flavors, preservatives or sweeteners added.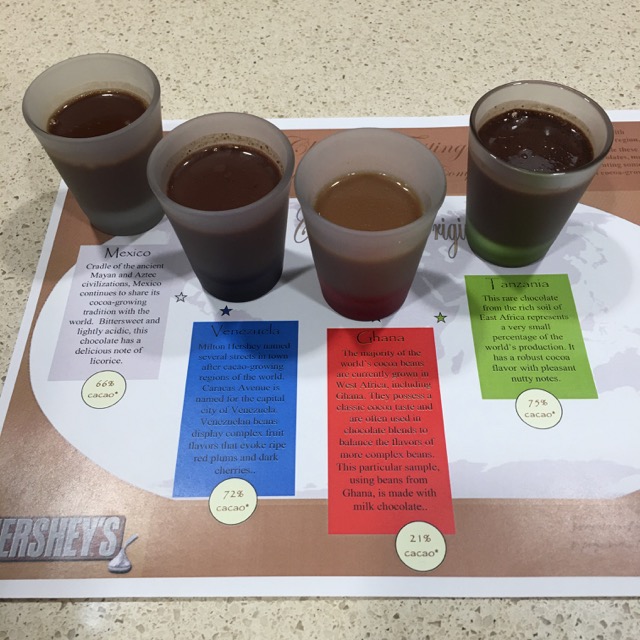 Hershey sources cacao beans from around the world to create the flavor profile that is unique to HERSHEY'S Milk Chocolate. We were able to sample single origin cocoa from a few different countries to test their flavor profiles and wow, what a difference each country's bean has in taste!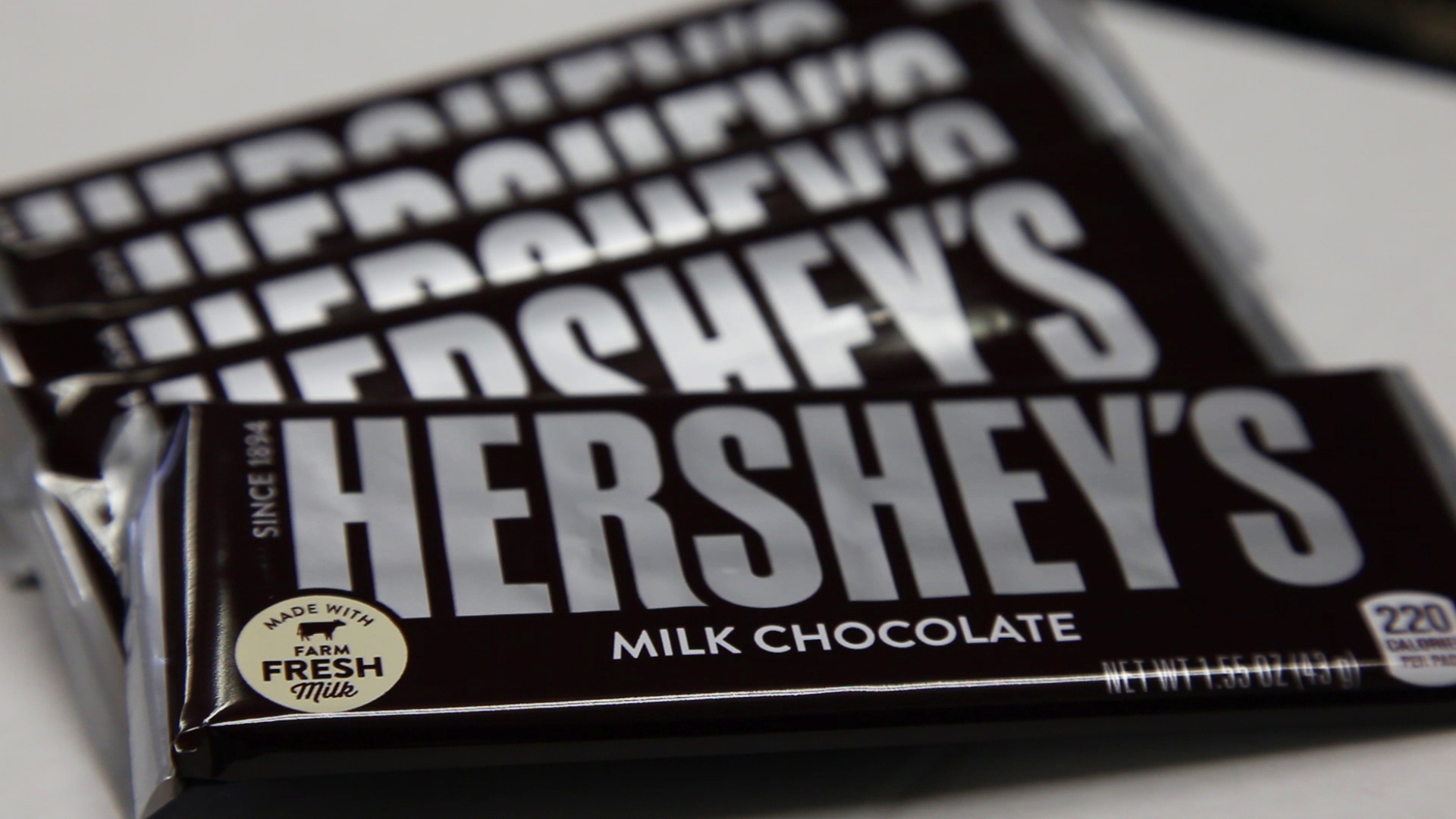 If you've ever had HERSHEY'S Milk Chocolate, you know it has a unique flavor profile. That flavor profile comes from the fact that they use 100% farm fresh milk. I think it sets HERSHEY'S Milk Chocolate apart from any other chocolate bar out there. You just don't get that same creamy, delicious mouth feel with any other bar of chocolate that I've tried.
The Hershey Company's commitment to simple ingredients starts at the source by using quality ingredients like farm fresh milk. You can visit www.FreshMilkChocolate.com to learn more about the farm fresh milk and other simple ingredients that go into HERSHEY'S Milk Chocolate.
Thanks for stopping by today!
Love,
Maggie