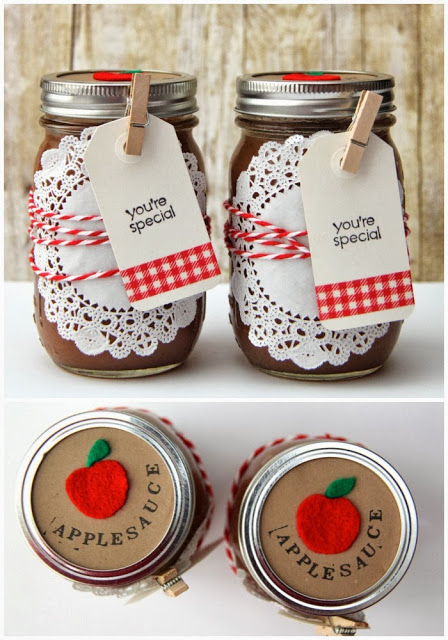 We went to the apple orchard last weekend for the first time this fall, ahhhh one of my most favorite activities 🙂 It was the perfect weekend outing, the weather was cool and crisp and the apples were plentiful which is exciting in itself as last year the apple crops here were a total fail due to an earlier than normal heat wave and then a horrible frost that killed off so many of the buds.
Of course we taste tested all the varieties to find our favorites…Jonagold, Snow, Honeycrisp, Lustre Elstar, and Mutsu were definite winners in our book, so we picked and picked and picked some more. And then, as we carried our bushel of apples back to the barn we stopped by the big wagon of windfall apples. They were calling to me, really.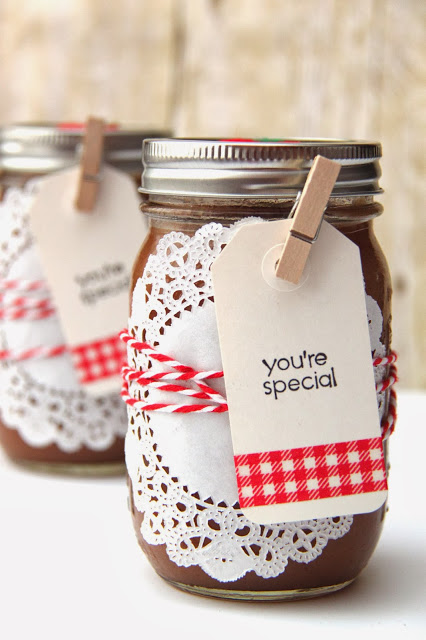 Did you know that windfall apples make the best applesauce? Yup, they do! They are usually all the apples in the orchard that have dropped to the ground but are otherwise in good condition. That randomness means you are getting a nice mix of sweet, tart, acidic, sharp flavors as well as a variety of white, yellow, soft, crisp, and buttery flesh. So basically, the makings of the perfect applesauce!  And since I was itching to make my
Crockpot Applesauce (recipe here)
as the kids eat a container full of applesauce almost every day in their packed school lunches, the windfall apples (at half the price of pick-your-own) were a calling my name…another bushel of apples it was!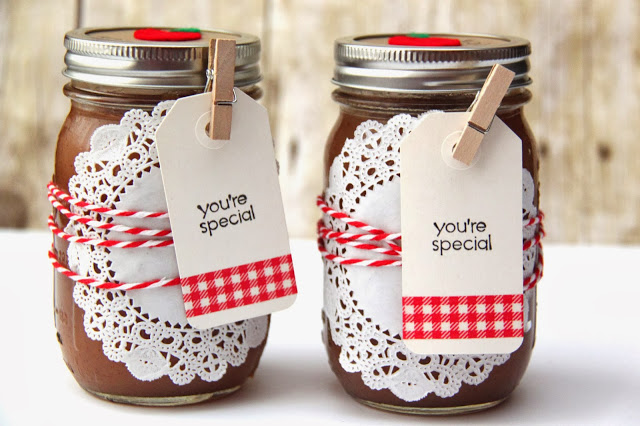 I feel like I have been making a crockpot full of applesauce everyday this week. Our house smells so good! And if you have ever had homemade applesauce you know it is one of the best things in the world to eat. I thought it might be nice to package up some of that apple-y goodness and share it with others.  Why not share the love, right?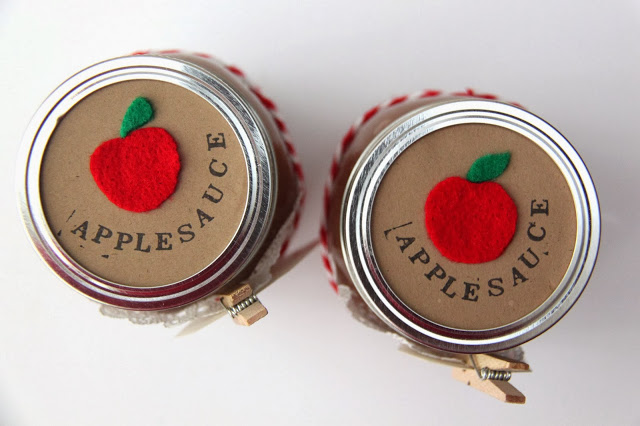 I ladled some into pint-sized regular-mouth mason jars, the perfect size for sharing, and decorated them all cute cause the only thing better than getting a little gift is getting a cute little gift, am I right?!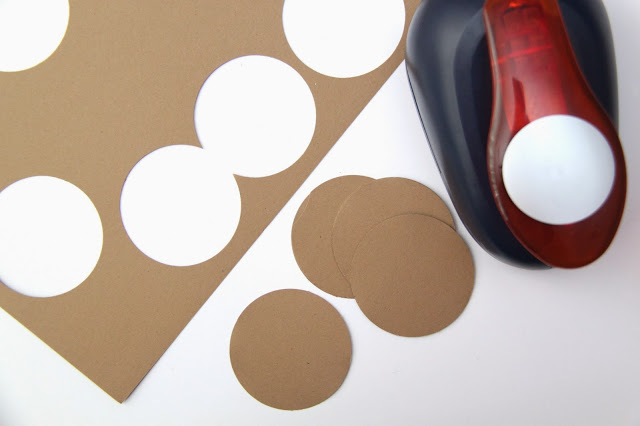 I used my 2.5″ circle punch to make a label for the top of the mason jars out of kraft paper.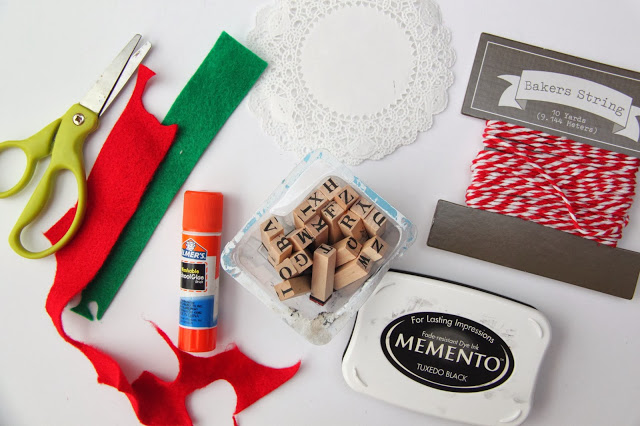 Then I grabbed some felt and cut out little apples by hand and glued them on the center of the label with a regular Elmer's glue stick. I hand-stamped "Applesauce" underneath.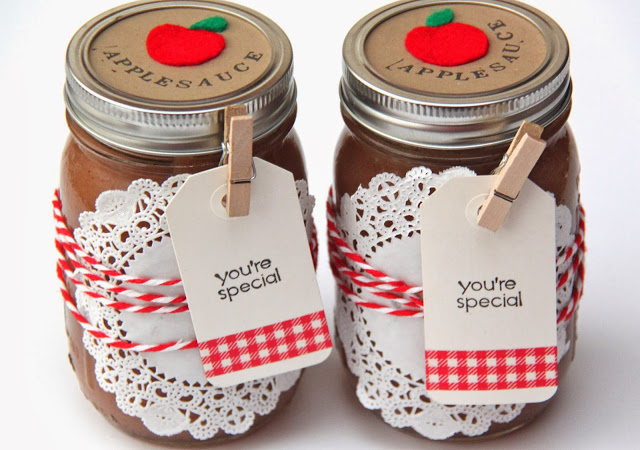 I added a doily, wrapped the jars in twine, and clipped on a tag decorated with washi tape for each of the recipients 🙂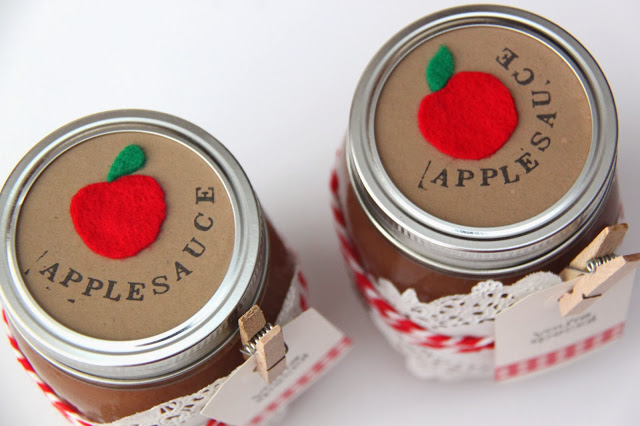 Easy peasy, apple squeezy!
Such a fun and simple way to dress up some homemade goodies.
Thanks for stopping by today!
XOXO,