Oh man, it has been cold and wet here this week. No fun for someone who hates being cold. I thought I would go for a run this morning when it seemed there would be a lull in the rain and a half mile in it started pouring, for reals man! And it kept up for the rest of my run. Gah. I kept telling myself, "When I'm done I'm making a giant cup of hot cocoa, I deserve it!" 🙂  Which then made me think about making a little Hot Cocoa gift for our teachers. Everyone loves a break in the middle of their day, no? And what is better than a Hot Cocoa Break…it's easy to make, warm, and chocolatey!! So I put together some fun Hot Cocoa Break gifts to send with my littles to school. I'm hoping it might come in handy this week with all the kids going crazy over Halloween! Kinda like a "Calgon, take me away!" moment, ha!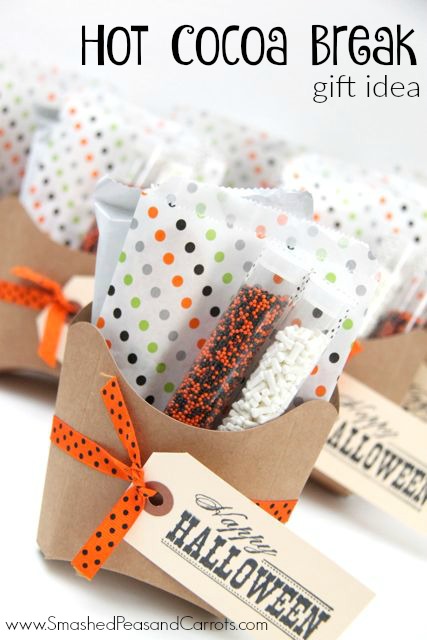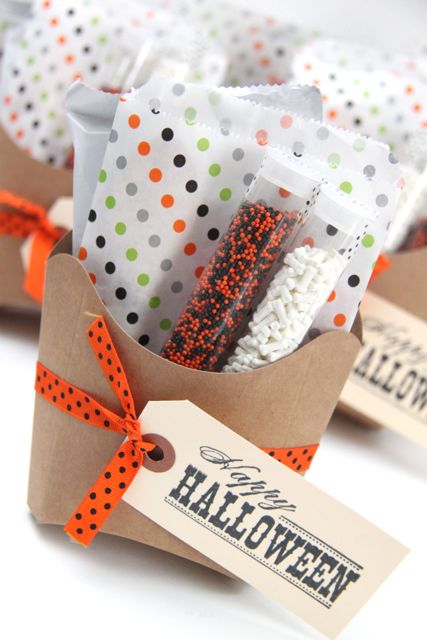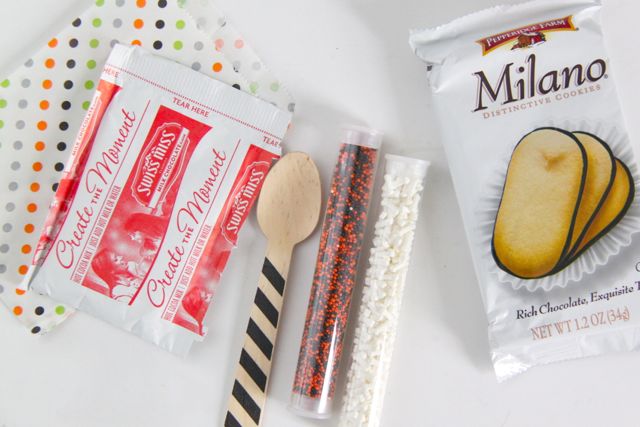 To make each Hot Cocoa Break gift, I put together a packet of hot cocoa, a wooden spoon, a few tubes of sprinkles to decorate or heck, even eat straight outta the container, and a little package of Milanos…cause they are soooo good!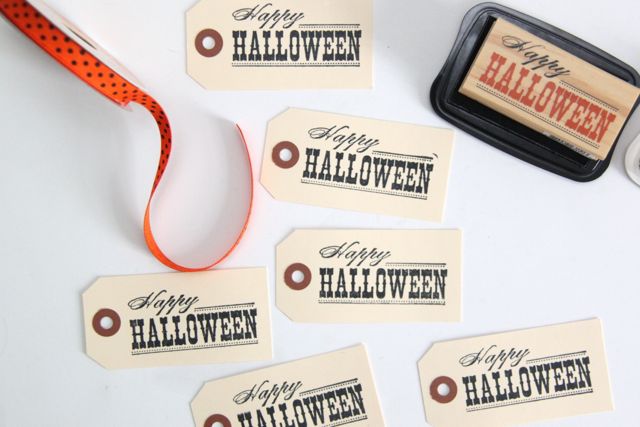 Since Halloween is in a few days, I made some cute Happy Halloween stamped tags and tied them to some kraft fry boxes with a bit of orange and black ribbon.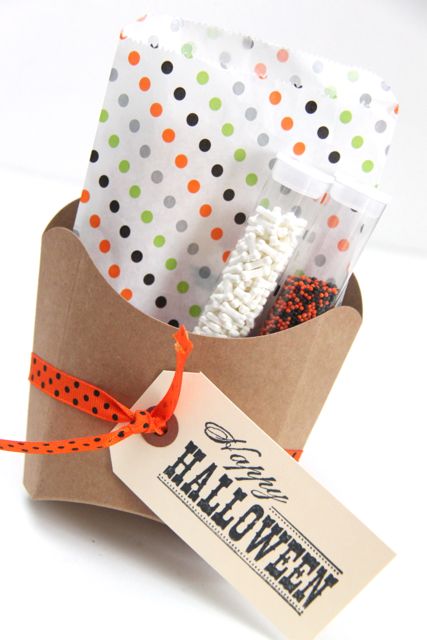 Ahhh, easy peasy and oh so cute!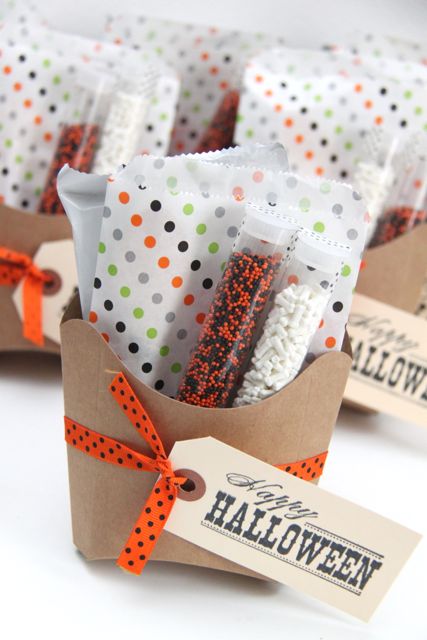 Hopefully they will be a nice break in the day for our teachers that work so hard to teach my kids things that I know they would never learn if I tried teaching them, lol!
Thanks for stopping by today!
Love,
Maggie