Yesterday we had our "How the Grinch Stole Christmas" book and movie party after school. It was so much fun! We read the book first and then watched the movie with a few fun Grinch-y snacks. I have to say I just love watching this Dr. Seuss movie during the holidays, it brings back so many great memories of my childhood and catching it on TV on a random weeknight in December with my siblings. Seriously so much fun!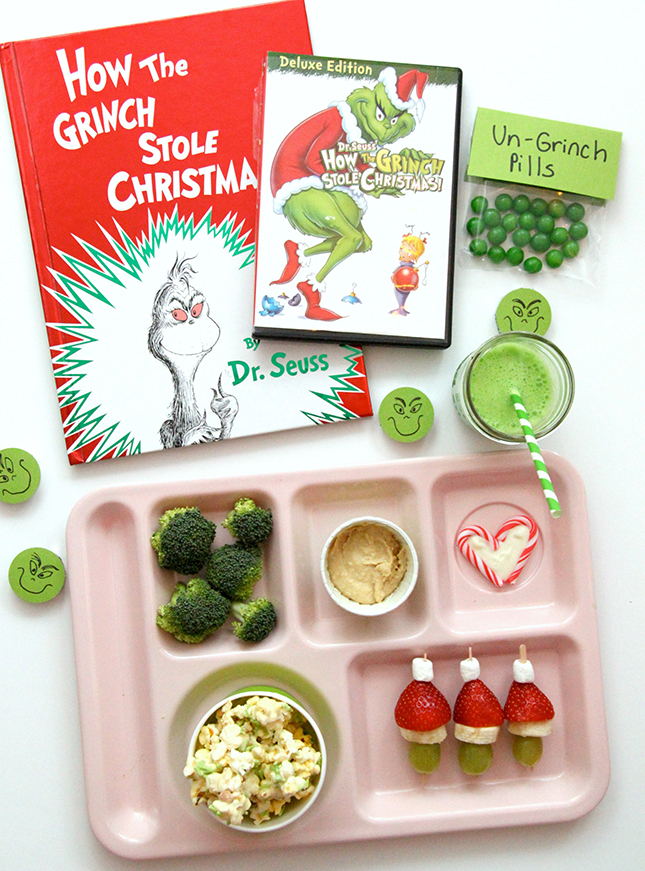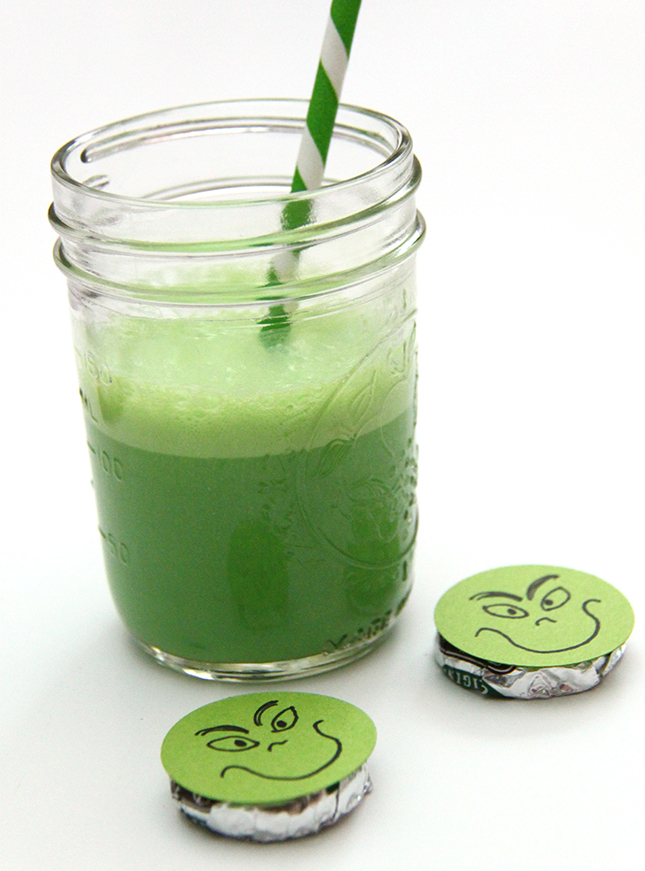 For our party I made the kids a green Grinch smoothie to drink and added some green paper straws for that extra Grinch-y flair! I punched out a few circles from green card stock and tried my non-artist best to draw Grinch faces on them. Then I stuck them on some peppermint patties for movie treats.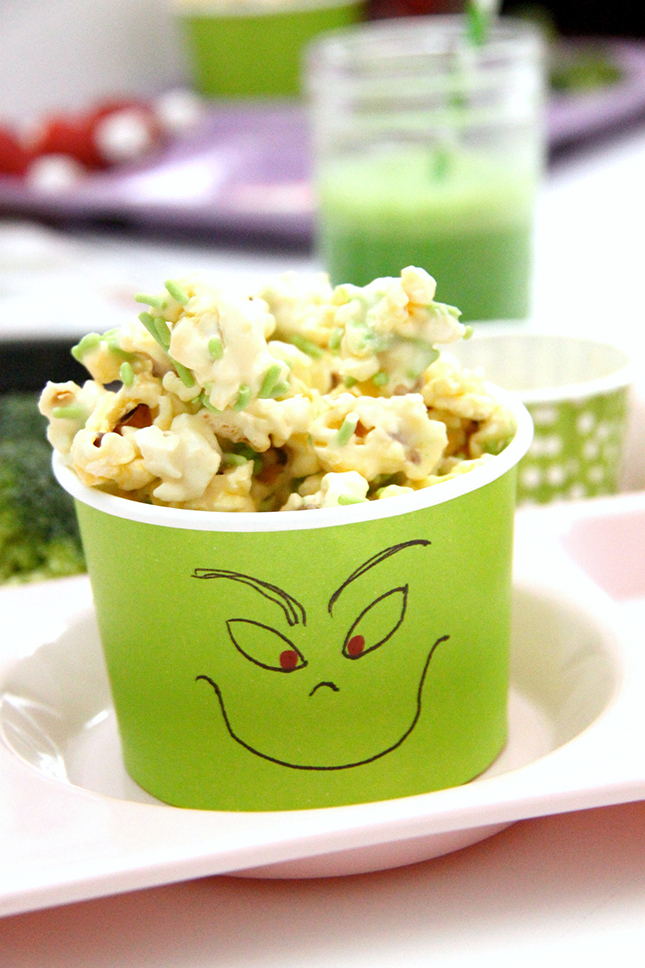 I also drew what I thought could possibly be some semi-decent Grinch faces on a few green paper treat cups…if you squint it looks like the Grinch, right? Ha. I made a white chocolate popcorn mix and added green sprinkles to it…you know, for that Grinch effect!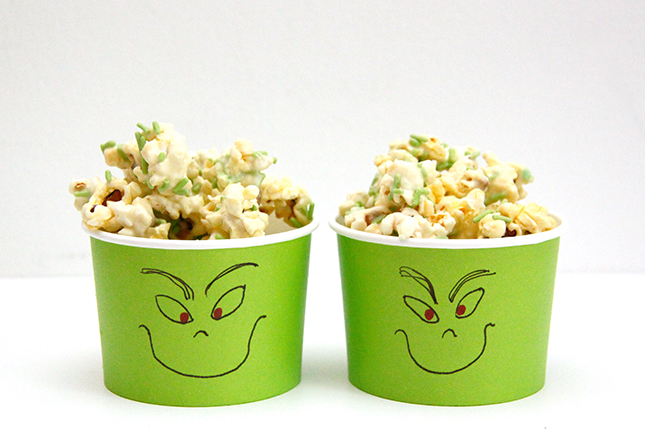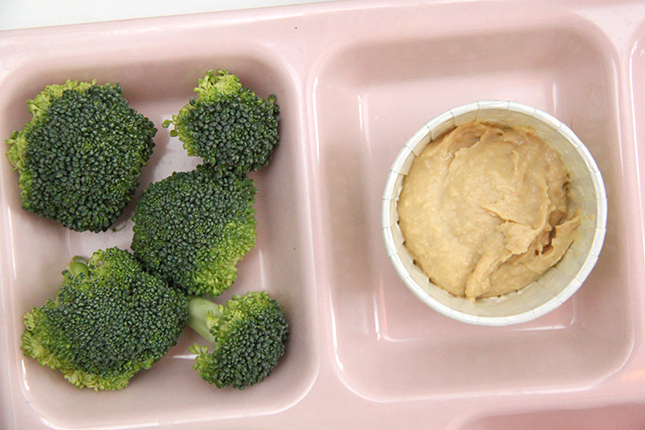 We used our school lunch trays and in each compartment I added some Grinch eats: broccoli (Christmas trees) and hummus in little green paper cups….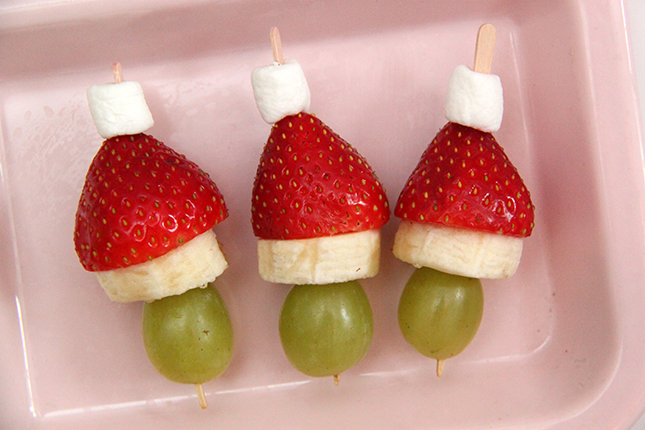 And some Fruit Kabobs a la the Grinch in his Santa hat!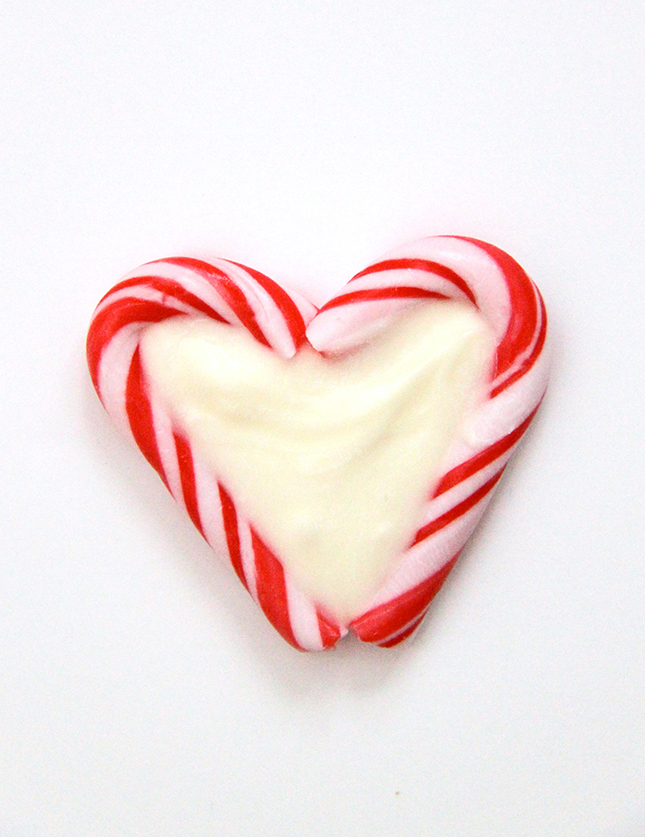 I took some mini candy canes and placed them in the shape of a heart and then added some white chocolate to the middle so it dried all heart-like…because the Grinch's heart grew three sizes that day!
And for funsies I made some Un-Grinch Pills treat bags…for when you start to feel a little bit Grinch-like and want to snap out of it fast!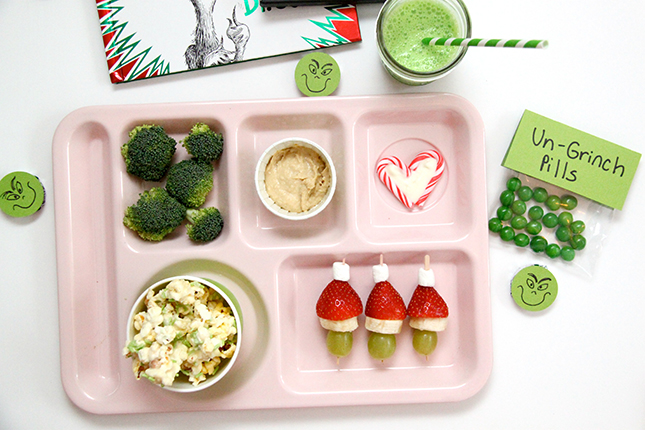 Such a fun party with my four sweet littles. I'll be sad when they are too big for this kinda stuff…but hopefully that wot be for a long time!
Thanks for stopping by today!
Love,
Maggie