If you have a toddler in your house you know how they are always on the move. And now that school is a back in session and my oldest 3 are in gone most of the day, my youngest little guy desperately needs to fill the void of all day sibling craziness and playtime. So with the weather still nice and not snowing or freezing cold (yes, I know it's inevitable here in Chicago!) I like to take him to the beach, the hiking trails, or a local playground so he can burn off his energy and see other little peeps his age.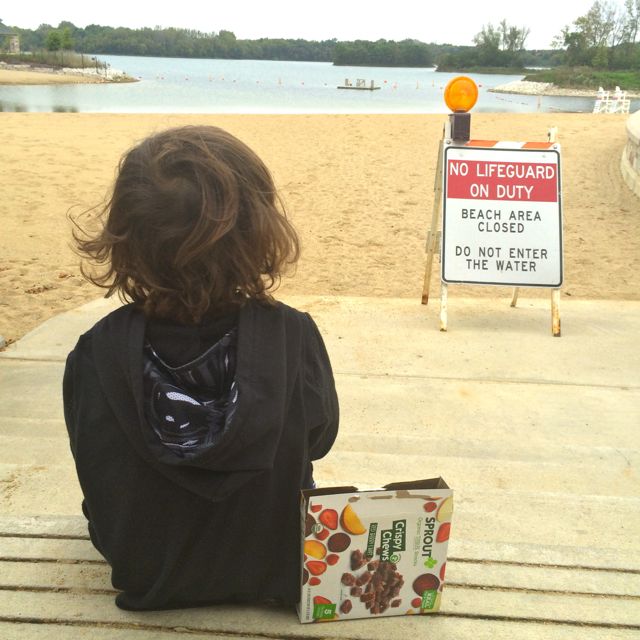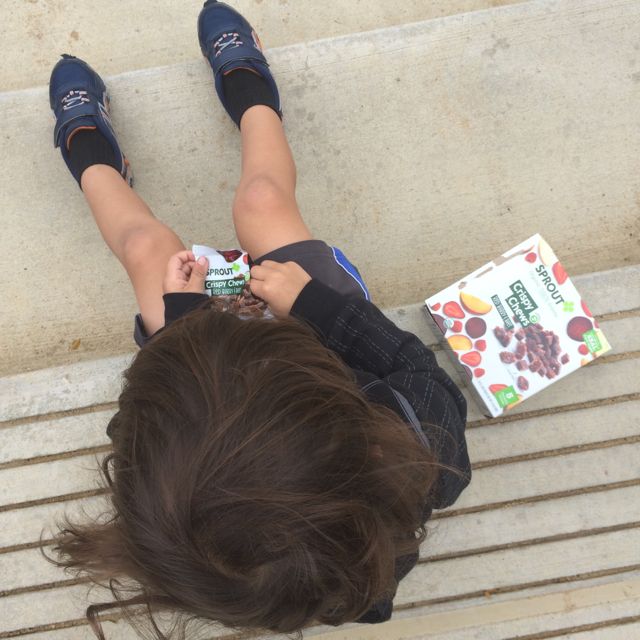 Of course, with all that playing comes feeding, and feeding on the go can sometimes be tough when the someone you want to feed doesn't like to sit still. Which is why, my friends, I love our Sprout® Organic Toddler Snacks. They are the perfect amount of food to keep him from being hangry (you know, that hungry + angry combination of crazy that happens when you get so hungry you just can't take it anymore and you lash out at someone) and since they are pre-packaged into little bags that fit little hands they are easy for him to eat anywhere. 
On the swings…on the trails…on the way to his next adventure. They sure so come in handy! (And please do not actually swing your child while he eats! You don't want them to choke. My little guy likes to sit in the seat and eat his snack and then as soon as he finishes we swing him so he can touch the sky!)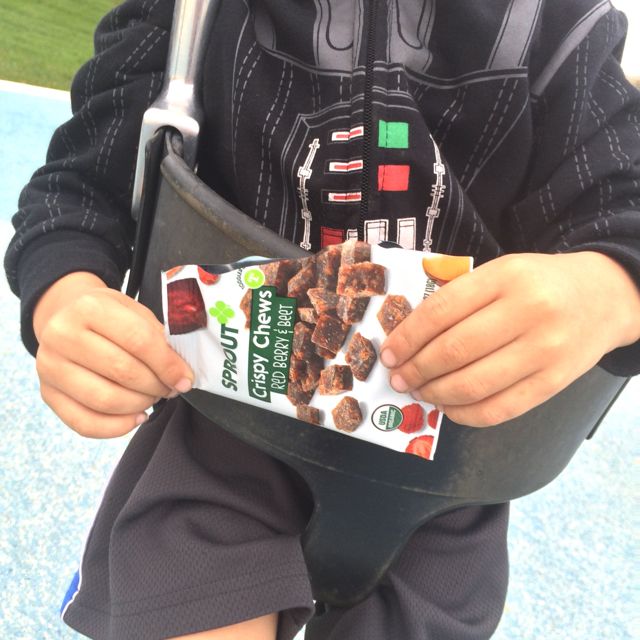 And as a momma, I love that they are USDA certified organic, Non GMO and have honest flavor names that match ingredient lists. Red Berry & Beet flavored Crispy Chews (our favorite snack, by the way) you say? Oh yeah, that is what the ingredient list says too! Love it!!! Plus Sprout® Organic is the only baby/toddler food brand that doesn't use acid preservatives (e.g. citric acid, ascorbic acid or lemon juice concentrate) which can upset baby's system and they are the only baby/toddler food with no additives, fillers or flavors in any of its recipes. And if you are worried about BPA in your food packaging, you definitely do not have to with Sprout® Organic!!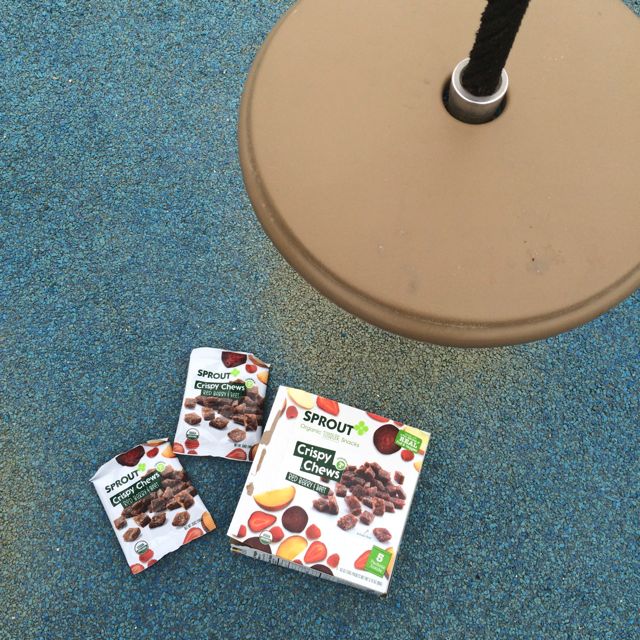 If you have a busy toddler in your life, you definitely need to try these snacks. And truth be told, even my 9, 7, and 5 year old love these too. Oliver says they are his though, lol! He doesn't want to share, poor 4th child!
I love being able to buy good for you snacks that everyone can enjoy!! Two thumbs up from this momma!
Grab a coupon for retailers, Albertsons and Harris Teeter, here: $1 Off 2 Sprout® Baby/Toddler food products!
and retailers, Stop&Shop, Giant, HEB, Wegmans, here: $2 Off 5 Sprout® Baby/Toddler food products!
Thanks for stopping by today!
Love,
Maggie
This is a sponsored conversation written by me on behalf of Sprout® Organic Baby Foods. The opinions and text are all mine.