Cauliflower rice?!? I know what some of you may be thinking but hear me out…it is SO good! It doesn't even taste like cauliflower! It actually, and I know this may sound like a duh, really does taste like rice. Meaning pretty much like nothing…unless you want to add some salt and pepper or other spices. What I'm trying to say is that it is a great substitute for rice when you are trying to eat less carbs, can't have rice due to an allergy or sensitivity, are doing Whole 30, or maybe just want to add a bit more veggies to your diet. And today…I'm going to teach you just how easy it is To Make Cauliflower Rice (Pssst, it's so easy!)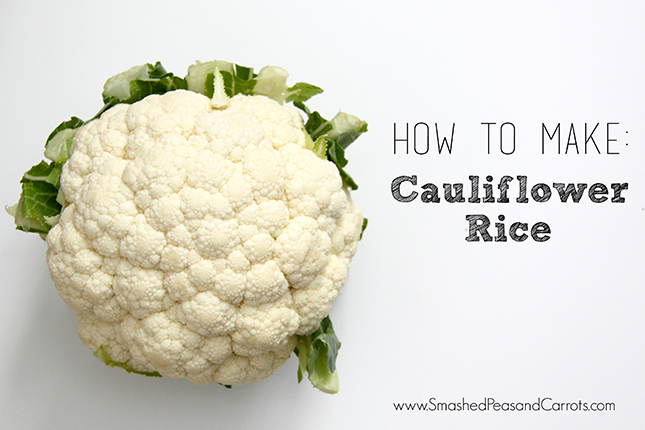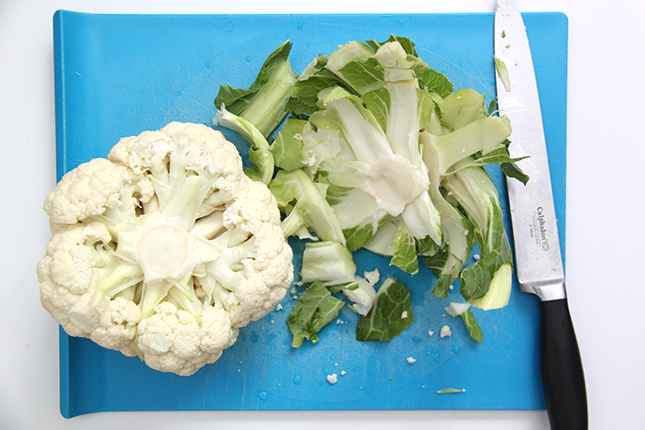 The first thing you want to do is find a nice head of Cauliflower and wash and dry it, emphasis on drying it especially if you plan on freezing your rice! If you see any brown spots, just cut them off with a knife and discard. Next, cut off the green base and leaves.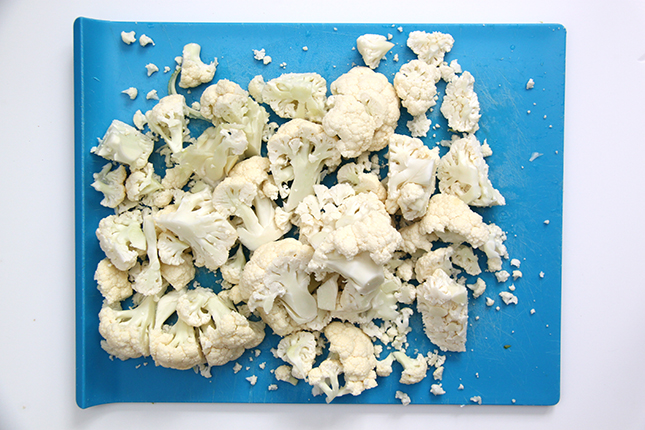 With the remaining head of cauliflower chop it up into bite size pieces…the size pieces you'd see on a vegetable platter alongside some dip!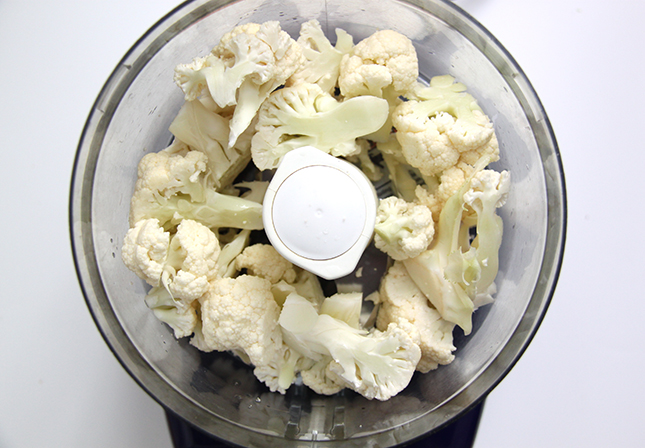 Then place half of the pieces into the base of a food processor.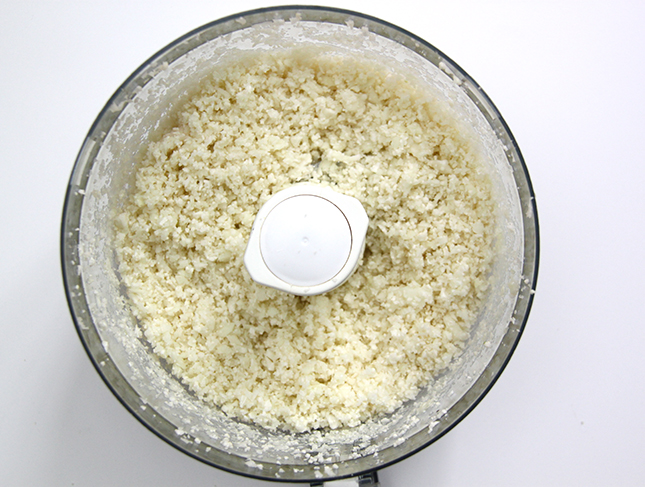 Place the lid on tightly and pulse until you get nice fine pieces…kinda like the size of rice, duh!
From this point you can either use the rice right away…we love to sauté it in extra virgin olive oil until just lightly browned or spread the rice on a cookie sheet and bake for 15 minutes, stirring once or twice to shuffle the rice up a bit. You can serve as you would regular rice, as a base for curries or stir fries to catch all that awesome sauce or as a side dish alongside chicken or whatever you like to eat.
Or you can scoop the rice up into a zippered freezer bag and freeze until you are ready to use. I like to place about 2 cups into each bag so it's easy to figure out how much we need to thaw for my family. Then just thaw and use like I suggested above! So easy and so good!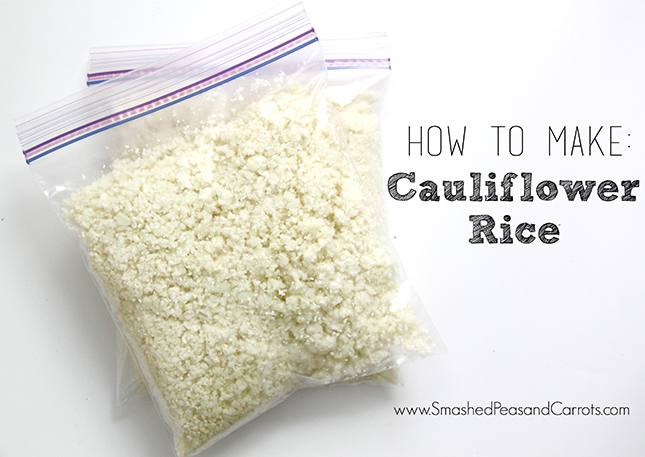 Hope you give this a whirl. It really is super easy and it really does taste so good!!!!
Love,
Maggie