One of my most go-to breakfasts to eat on the mornings I workout at the gym (besides smoothies!) are these super easy to make, protein-packed Egg Muffins. I love them because they give me enough energy to get through my lifting workouts without that crazy heavy feel that you sometimes get when you eat before a morning workout plus I can make them ahead on the weekends so all I need to do is pop them out of the fridge in the morning…10 seconds to a healthy and satisfying breakfast…hooyah!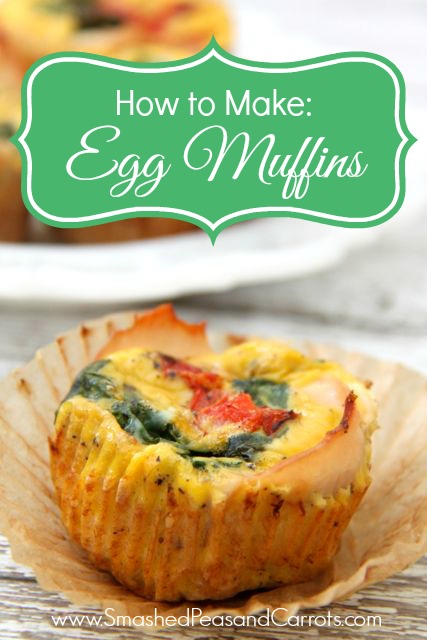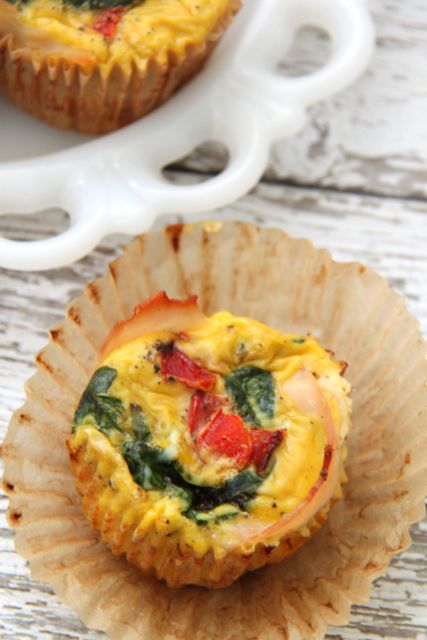 This recipe makes a dozen muffins which lasts me about a week (I eat two per meal whether it's for breakfast or an after workout meal!) I find that to be satisfying enough without being heavy! You can also try them with bacon around the edges or just the egg/veggie mix itself…anything goes for this super quick to make meal!

Egg Muffins Recipe
Ingredients
8 eggs
¼ cup milk (I like to use almond)
1 red pepper, chopped
2 handfuls of spinach/kale/collard greens mix
salt and pepper to taste
8 oz turkey breast or ham or bacon (optional)
Instructions
Beat the eggs together in a medium sized bowl.
Add the milk, salt, and pepper and mix well.
In a frying pan over medium high heat, add two tablespoons of water and sauté the chopped red pepper until soft.
Add in the leafy greens and place a lid over top until wilted.
Take vegetables off heat and slowly add the steamed greens and red pepper into the egg mixture and mix well.
While the vegetables are steaming, line a muffin tin with cupcake liners and then line the liners with slices of turkey breast, ham or bacon if you choose.
Pour the egg mixture into each cupcake liner and bake at 350 degrees for 18-20 minutes.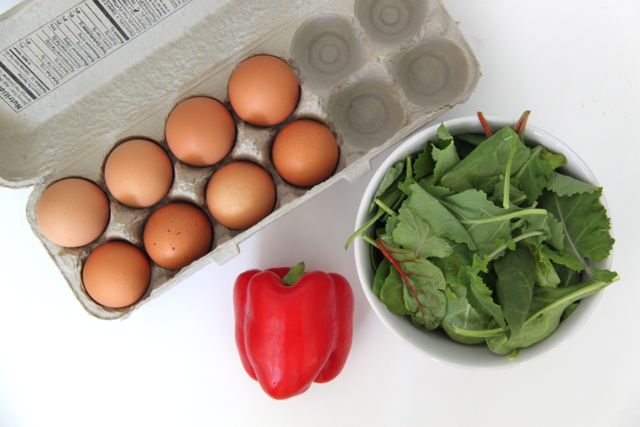 Time to crack the eggs!!!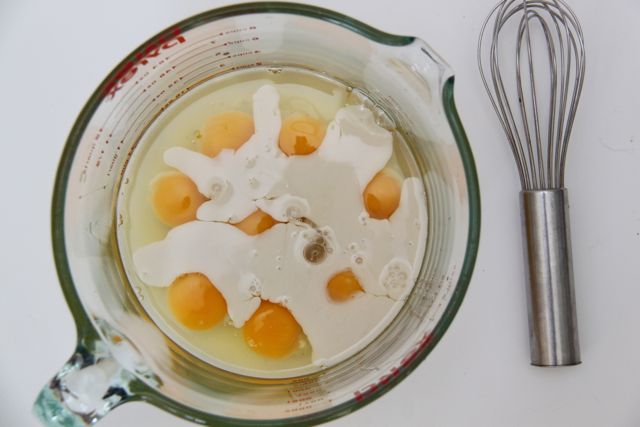 Mix the eggs and milk together with a whisk and season with salt and pepper. I find being a bit generous with them gives these Egg Muffins so much more flavor! Then set the egg mixture aside while you steam your chopped red pepper and leafy greens. By the way, you can use any types of veggies you like..mushrooms, onions, chopped carrots, green peppers…you get the gist! It's all good, this is just my favorite way!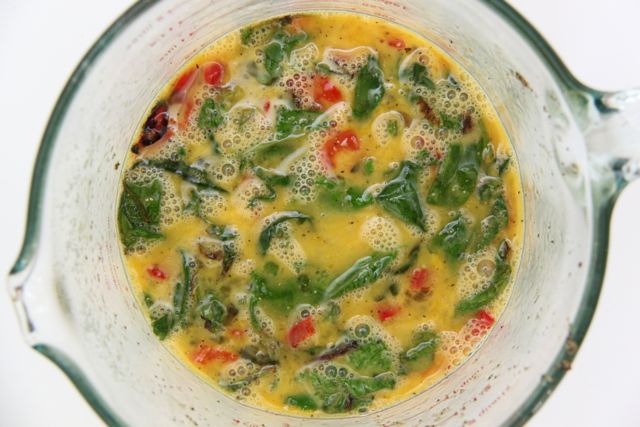 Once the veggies are sautéed, add them slowly to the egg mixture and stir well.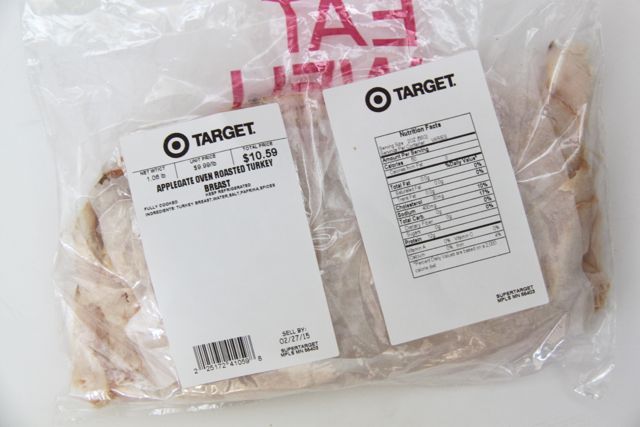 On a side note:  If you are doing Whole30, there is one type of Applegate Turkey Breast that I found to have no carageenan (hooray!) I found mine at the deli counter of Super Target (not the pre-packaged stuff). Hopefully you can find it too. Also, I found a no sugar-added Whole30 approved bacon at Whole Foods and it didn't cost me an arm and a leg…and it tastes really good!!!! Miracles do happen!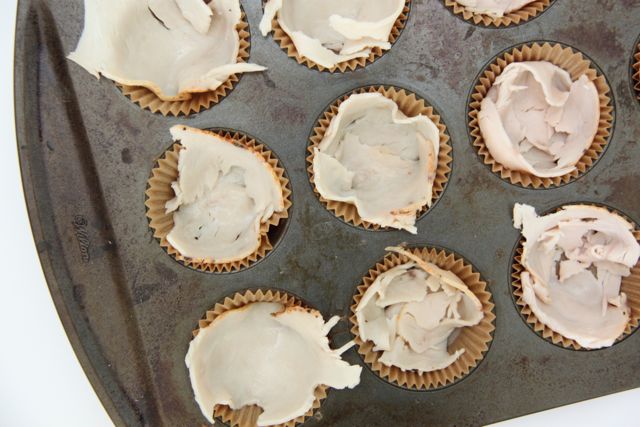 Line a muffin tin with cupcake liners and then line those babies with your meat of choice. It doesn't have to be perfect especially if you use the cupcake liners (let's be honest, it's the reason I use cupcake liners!)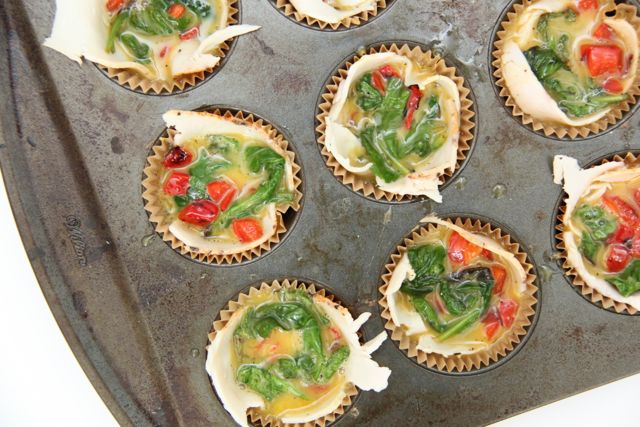 Then fill them with the egg mixture and bake at 350 degrees for 18-20 minutes.
Yum, yum, and yum!!!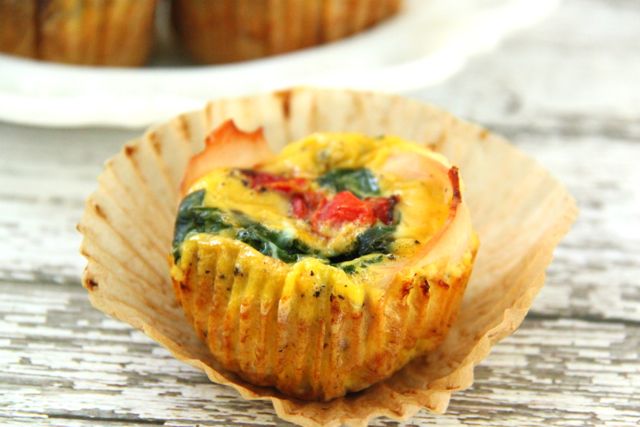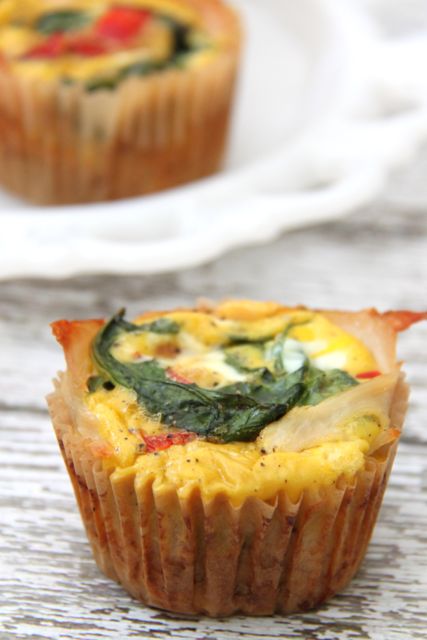 Unwrap and enjoy! I also like to heat mine in the microwave for 10-15 seconds if I want a warm breakfast!!! So good!
Hope you enjoy these!
Love,
Maggie