Remember my little clothesline dresses and cupcake topper decor seen at Penelope's
party here
?  Wanna know how I was able to get all those cute little dress cut outs from the
Children at Play fabric
to look so stiff…not floppy like most fabric would be when cut directly out of a piece of yardage?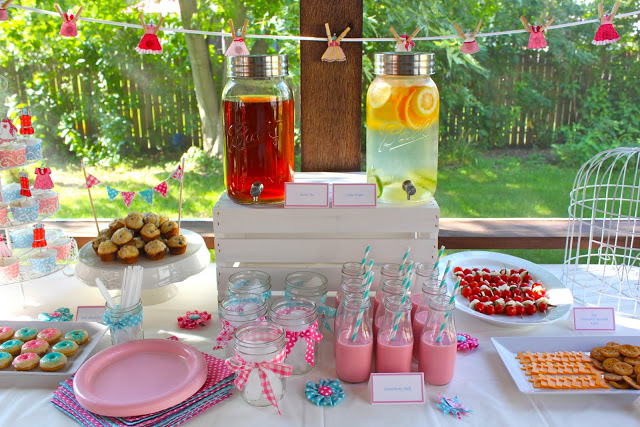 Perfectly perfect for a clothesline full of little fabric dresses…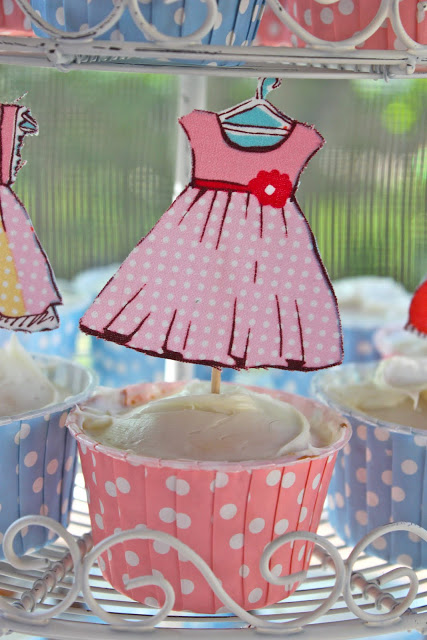 Or a cupcake topper or two!  
You know, to add just the perfect touch to your next party.
My secret is…fusible Pellon!!  
Craft Fuse to be exact 🙂
It looks like this…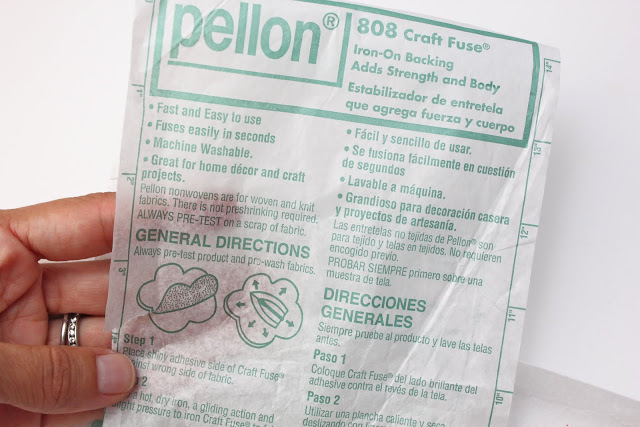 I buy mine at Joann's and it's found in small bolts on a little shelf near the cutting counter.  Hmm, maybe in buying it I was unknowingly keeping with my party theme of 'Just Stay Little'!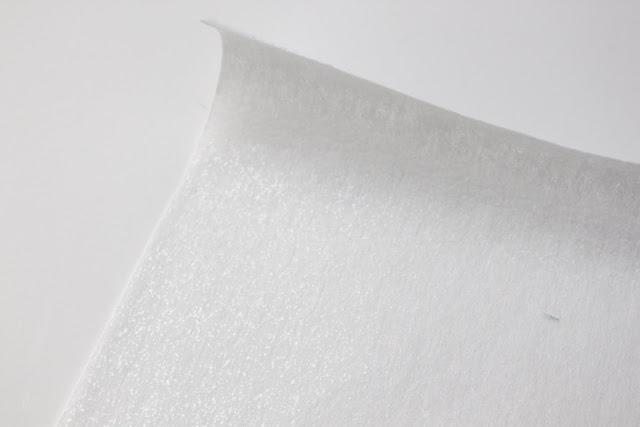 How this stuff works is that there is a shiny adhesive side to the Craft Fuse that you place against the wrong side of your fabric.  Can you see the sheen up there in the picture…it's ever so slight.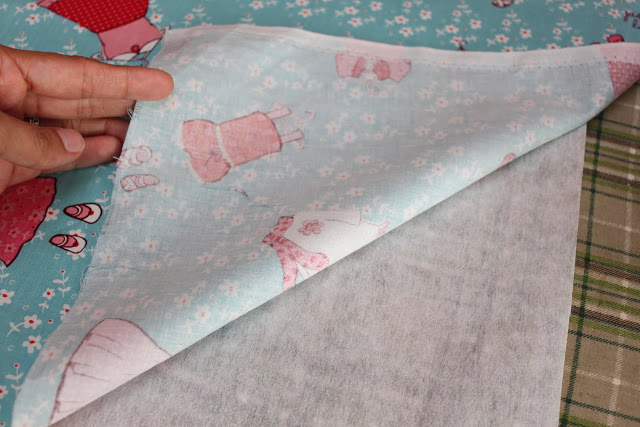 Once you have your fabric's wrong side facing the shiny side of the Craft Fuse you are going to use your hot dry iron and glide it over with just slight pressure for a few seconds.  First in the middle and then working your way out ever so slowly.  Try not to pick up your iron at all as this will help prevent any bumps from forming along the way. 
Once your fabric is cooled you can test the Craft Fuse to make sure that it is 'glued' to your fabric.  If it's not totally fused together don't worry, just run your iron slowly over the fabric again, pressing a little harder as you go. And if it is, just grab a sharp pair of scissors and cut our your fabric while you watch a little Parks and Recreation, I love the subtle humor of that show.  Spending a half hour cutting out all these cute little dresses reminded me of cutting out paper dolls from my childhood…memories 🙂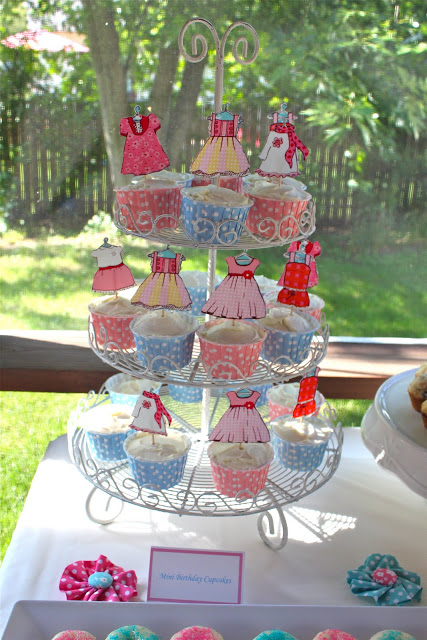 To make cupcake toppers, grab some toothpicks and scotch tape and just tape the back of dress to one end of a toothpick…easy peasy!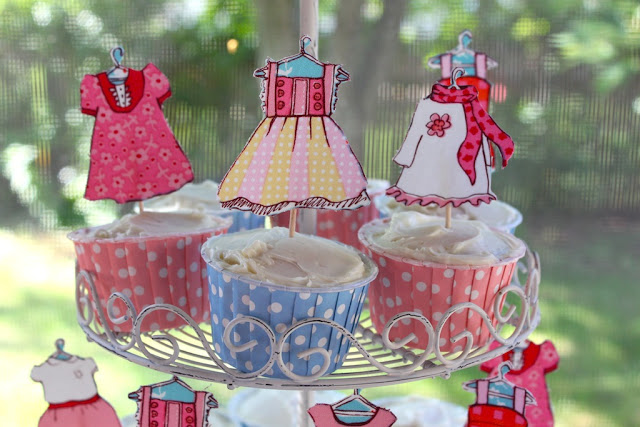 Just a little FYI for you that is kinda funny…when I went to hang the dresses on the clothesline the tiny wooden clothespins outweighed the dresses so they kept flipping over on the clothesline.  My hubby came up with the great idea of weighing the dresses down to keep them in place.  So I just hot glued a penny to the back of each one…magic!  And the cool thing is that by using hot glue you can just peel the penny off when you are done to get your money back with out ruining the dresses…woo hoo for saving pennies and sweet little dresses!
 XOXO,