With Valentine's Day only a few weeks away, the littles and I have been throwing around ideas of what they want their school Valentine's to look like this year. They love to have unique valentine's and I have to admit I kinda like creating them too! So I'm happy to announce that we have the first child's valentine's complete, holla! This year, our first official Valentine is….(drum roll please!)…Valentine, I Chews You! with an attached mini chewy granola bar. Get it?! Chewy…Chews..Har Har, we are soooo full of puns fit for the 4-8 age range over here!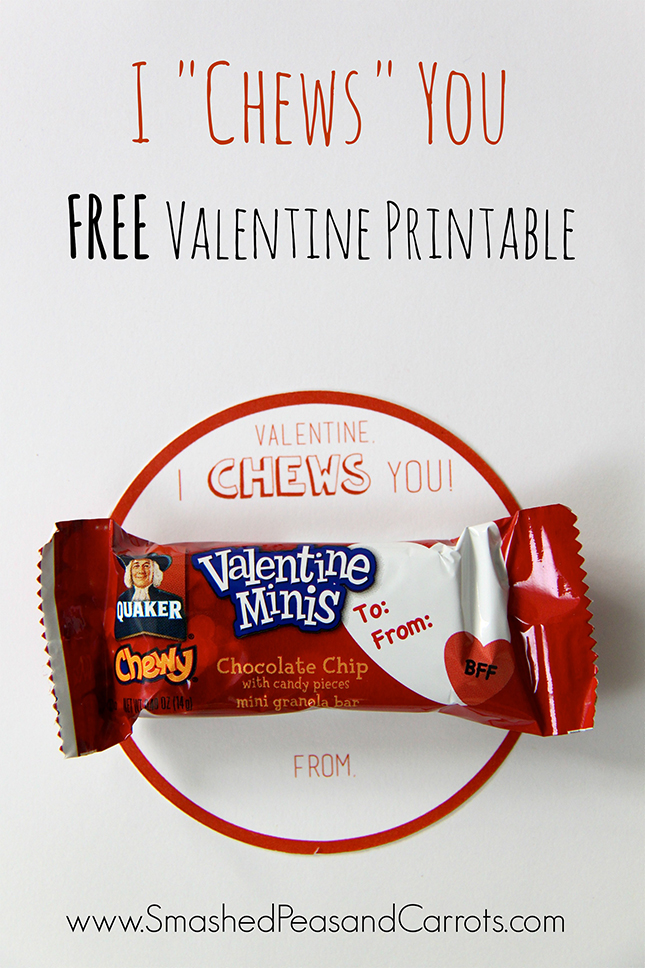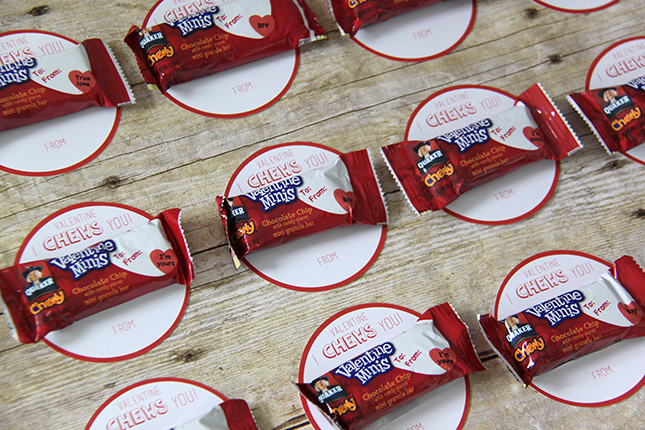 We thought these would be a good laugh for their classmates and it was especially nice that right now Target has a 28 count box of Valentine-themed mini granola bars in their Valentine aisles too, the perfect number for any of my three little's classes…yeah, that was pretty darn helpful of them!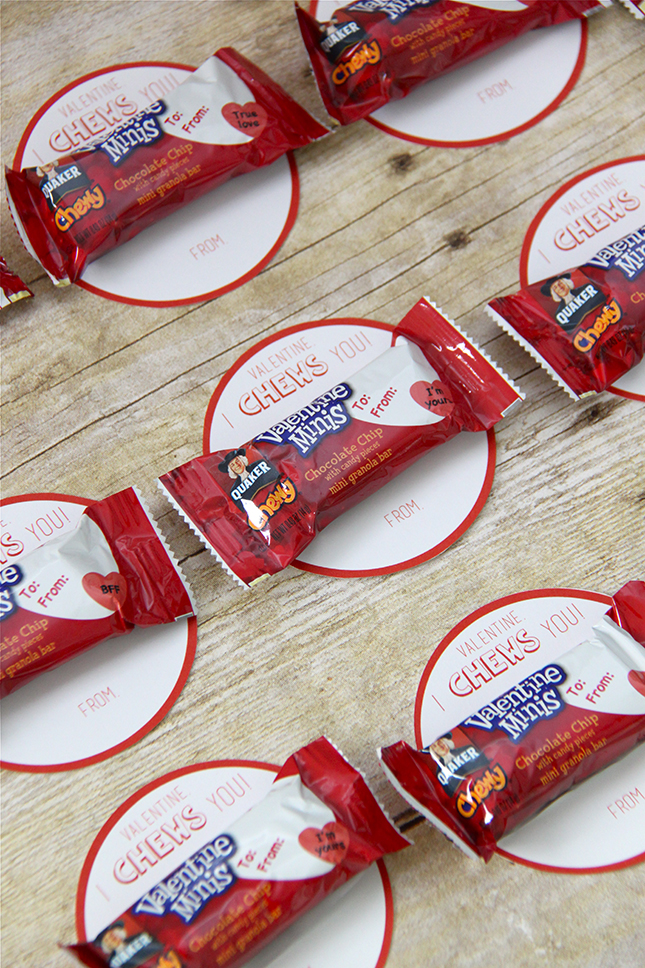 I created a PDF for you to use if you so desire. There are 6 nice sized circular Valentines per page. Just print it off on heavy white card stock and then cut with scissors or a circle cutter. The latter being what I used! You can print the Valentines by clicking the link below:
I Chews You Valentine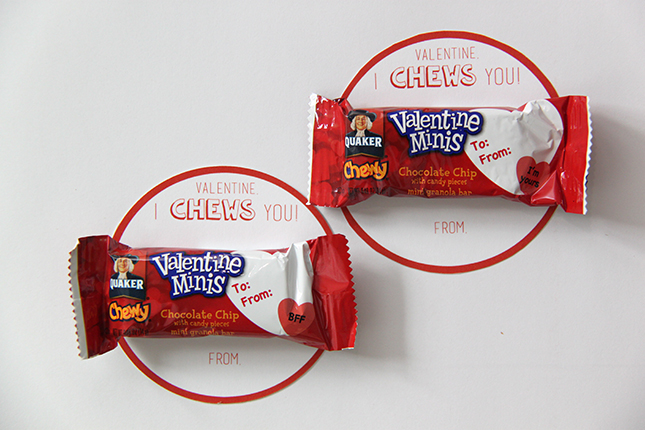 Hope you enjoy! Happy (early) Valentine's Day to you!
Love,
Maggie