Here is another super yummy dinner you can make in your Instant Pot, hooray for more recipes in the Instant Pot! I love this Instant Pot French Dip recipe because you only need a handful of things to make it which means less things to forget at the store to get dinner on the table, lol. Are you always forgetting something at the store too? Oh good, it's not just me! My kids love warm sandwiches like this and my husband and I love the delicious tasting au jus we can dip them into…so it's a win win all around! Yet another recipe we've added to our Instant Pot Recipes archive that you are going to want to try asap! (affiliate links present)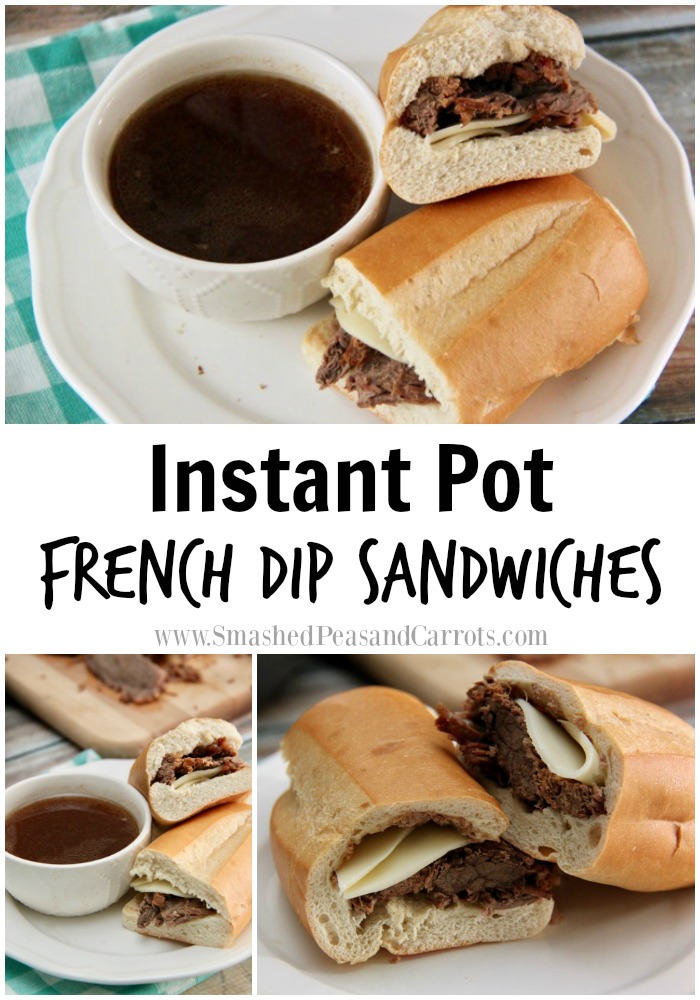 I used to make my Crockpot French Dip all the time but ever since I got my Instant Pot I have started making a lot of my recipes in it because it's so much faster. The instant pot just appeals to my last-minute-what's-for-dinner mommy brain! But have no fear, this French Dip tastes just as great cooked either way…it's still as delicious as ever!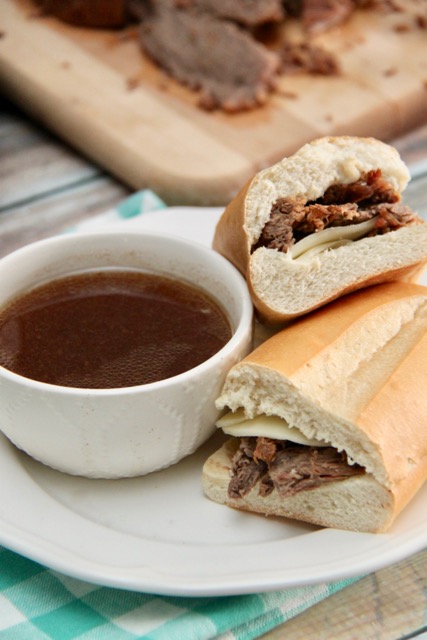 And if you love your instant pot as much as I do, you may also want to try our Instant Pot Rotisserie Chicken…you can make a whole chicken in your instant pot in just 25 minutes!!!! AWESOME!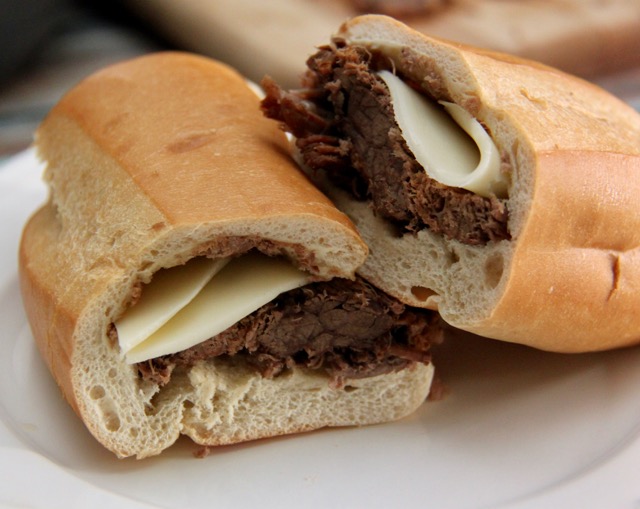 Instant Pot French Dip
Instant Pot French Dip
Ingredients
3-4 lb chuck roast or similar cut of beef
1 can condensed French Onion Soup
2 cans of Beef Broth
Sandwich buns
Sliced Swiss or Provolone cheese, optional
Instructions
Add your roast into the base of your Instant Pot.
Pour the beef broth and french onion soup over top.
Lock the lid, close the steam valve, and press the "Manual" button. Adjust the time to 65 minutes.
Once done, release the steam valve carefully.
Toast sandwich buns with cheese (optional) and pile meat on top.
Using a pair of tongs, place the meat on a cutting board and slice.
Ladle the reserved juices (the au jus) into cups.
Serve sandwiches with a cup of au jus for dipping!
If you'd like to see how I make my Instant Pot French Dip, check out this video below:
I hope you love this quick dinner idea using your instant pot or other pressure cooking type device!
For more easy recipes, crafts, tips and tricks please LIKE Smashed Peas and Carrots on Facebook or follow me on Instagram or Pinterest for more great ideas!
Thanks for stopping by today!
Love,
Maggie