I'm so excited to share this next quick and easy Instant Pot recipe with you! If you received an Instant Pot for Christmas and are still a little unsure about using it, let me just tell you that this recipe is a great one to get you started using it! All you need are two simple things and in no time you will have Instant Pot Hard Boiled Eggs! Umm, have I told you how much I love my Instant Pot? It has seriously changed my life in the kitchen! If you follow me on Facebook or Instagram you know how much I hate to peel hard boiled eggs and the IP not only cooks them up super fast but makes them super easy to peel…like the peel practically falls off! It's THE BEST THING EVER and makes this one of my favorite Instant Pot recipes ever!!! (affiliate links present)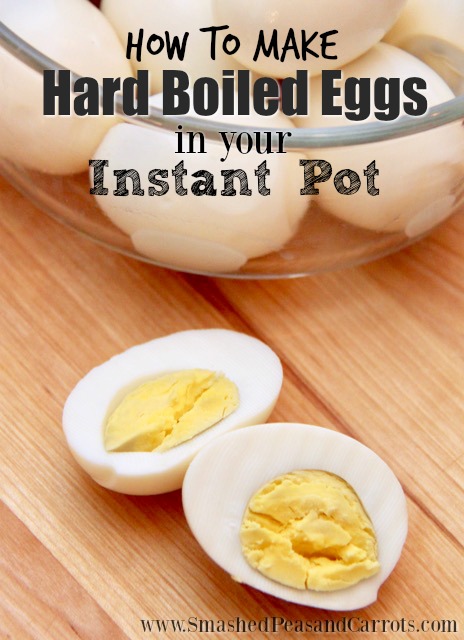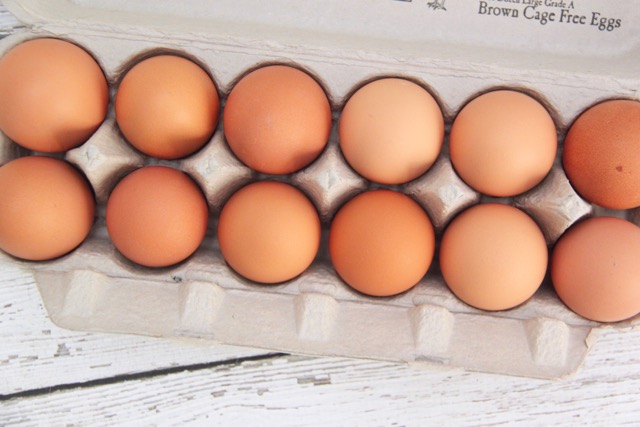 In order to make these Instant Pot Hard Boiled Eggs you will need an Instant Pot. And if you are looking for more Instant Pot recipes, you should try my Instant Pot Ribs Recipe or Instant Pot Popcorn (yes, you can make that too!) Okay, are you ready to get started?
Instant Pot Hard Boiled Eggs
Instant Pot Hard Boiled Eggs Recipe
Ingredients
Eggs (as many as you want!)
1 cup water
Instructions
Pour 1 cup of water into the instant pot.
Place the eggs on the metal trivet that comes with your Instant Pot. You can also use a steamer basket if you have one!
Lock lid, close valve, and set Instant Pot to Manual.
Decrease time to 6 minutes and let Instant Pot start and build pressure.
When Instant Pot is done, release pressure carefully with the steam valve (do a quick release)
Carefully place eggs into a bowl of ice water for 5 minutes to stop the cooking process quickly.
Peel eggs (so easily!!!) and enjoy!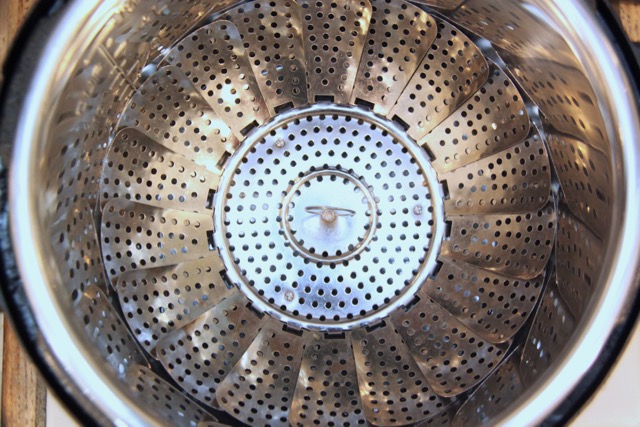 I personally like to use a steamer basket inside my instant pot, I like how it hugs my eggs, lol! I have this
steamer basket
 and love it!!!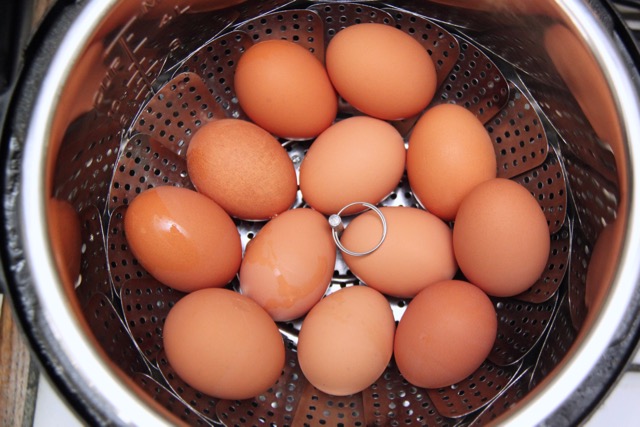 Place as many eggs inside your Instant Pot as you would like, I typically do a dozen at a time. And then lock the lid in place. Make sure the steam valve is set to closed.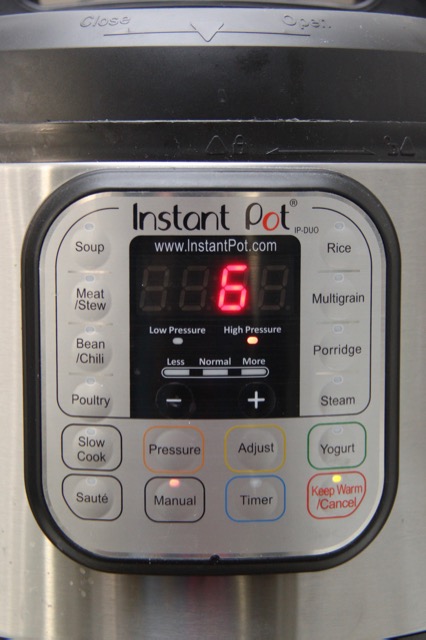 Then, press the "Manual" button and adjust the time (you'll need to decrease it!) to 6. What a few seconds and the Instant Pot will start up. It will take a few minutes to build pressure and then in no time at all it will start to hard boil your eggs!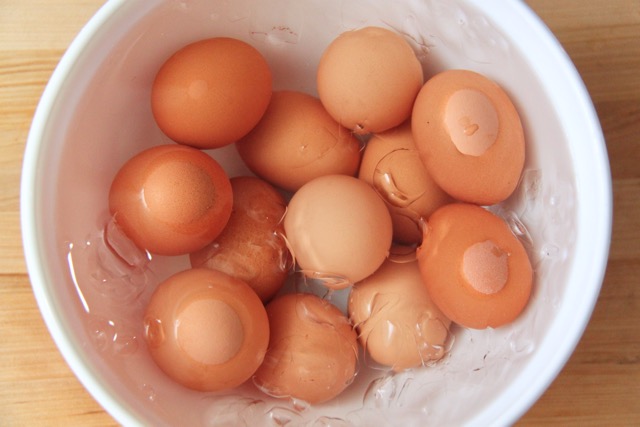 Once the Instant Pot is finished cooking. Carefully place your hot eggs into a bowl of ice cold water. This helps stop the cooking process. I typically do this for 5 minutes.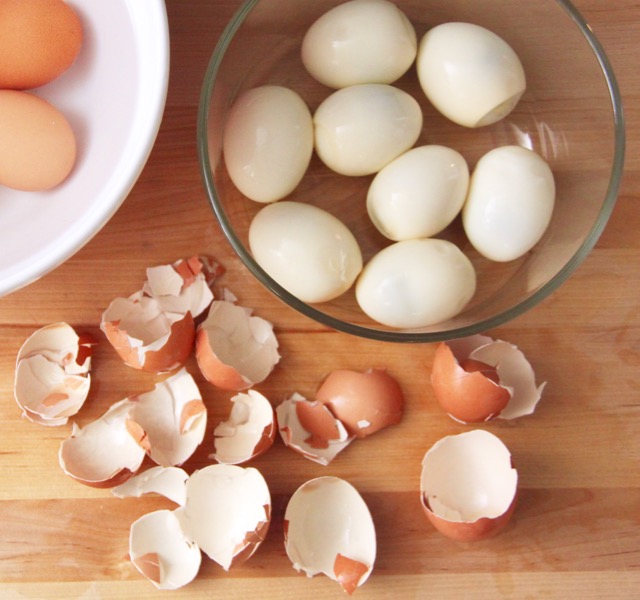 Then peel your eggs and enjoy! And enjoy just how darn easy peeling your eggs becomes!!!!!
Can I just say for the longest time I was buying hard boiled eggs (pre-peeled) at Trader Joe's because I soooo disliked peeling hard boiled eggs, the shells always cut me, they stuck to the eggs constantly, and I was always picking tons of micro bits of shell off the eggs, ugh! Well, thanks to the Instant Pot, I've never had an easier time! I literally just tap the egg to break the shell and then it cracks and I squeeze the egg out…it's amazing!!! And I know, I know, it totally sounds like an informercial…but it's the truth! Just wanted you to know reason number 476 that I love my Instant Pot! 🙂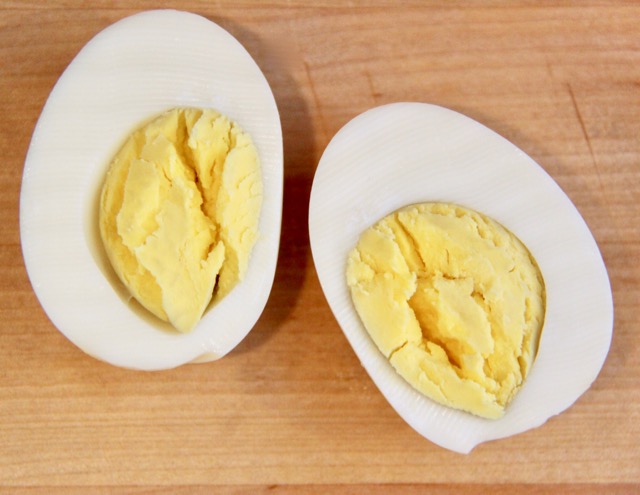 Seriously!!! Look at this egg!
I really hope this step by step helps take the fear out of your Instant Pot, it really is such an amazing and easy appliance to use once you get over the fear! 😉 Give this Instant Pot Hard Boiled Eggs recipe a try, you will love how easy it really is!
For more delicious and easy recipes please LIKE Smashed Peas and Carrots on Facebook or follow me on Instagram or Pinterest for more great ideas!
Thanks for stopping by today!
Love,
Maggie