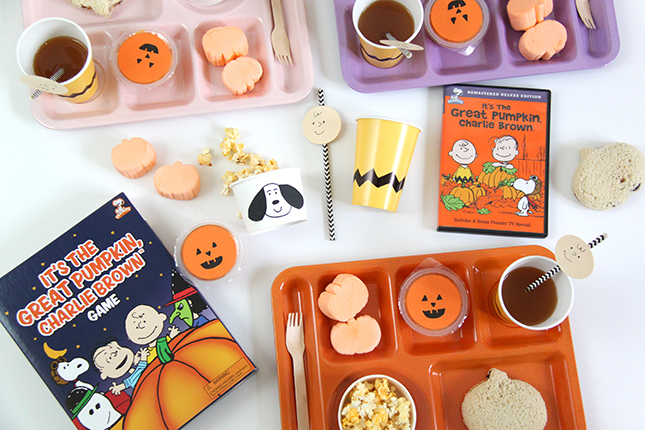 Yesterday my littles had an early release from school so I decided it was the perfect day for us to finally watch, It's the Great Pumpkin, Charlie Brown. My kids love the Peanuts gang so we have come to watch this movie every year before Halloween. Charlie Brown is good like that, timeless, and perfect for the holidays.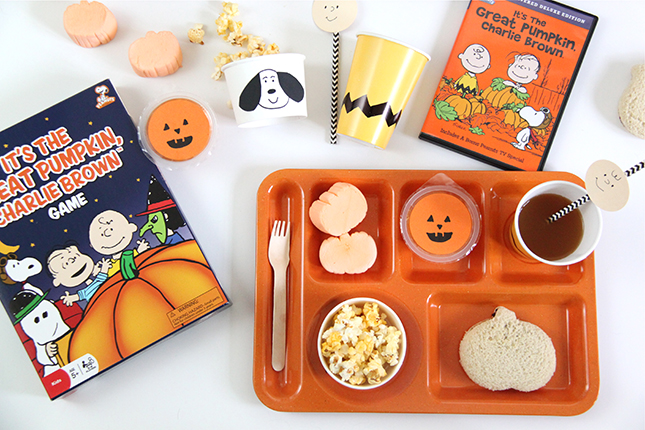 I themed out a night just for the movie. We played the, It's the Great Pumpkin, Charlie Brown board game (you can find it here!) and they loved it. Then I themed out trays with pumpkin-y foods. It was seriously so much fun.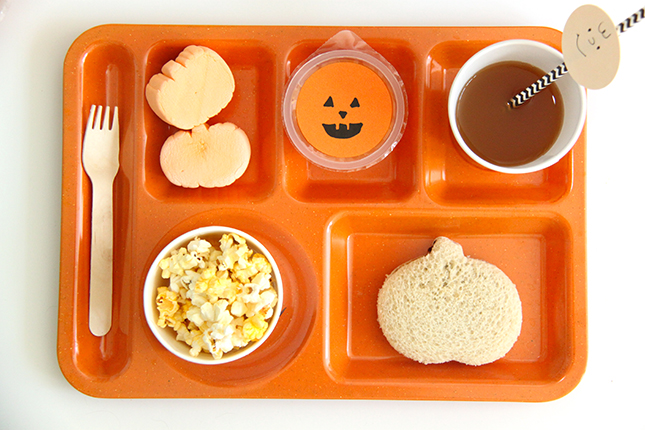 Almond butter and jelly pumpkin-shaped sandwich, popcorn in a Snoopy treat cup, apple cider in a Charlie Brown cup with a Charlie Brown straw, mandarin oranges with a pumpkin face, and pumpkin marshmallows for a little dessert!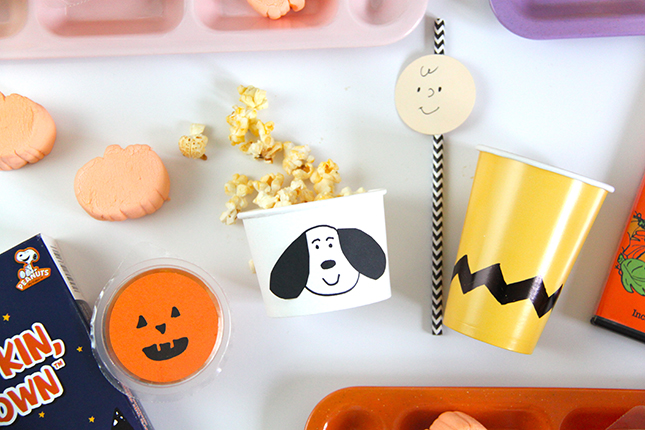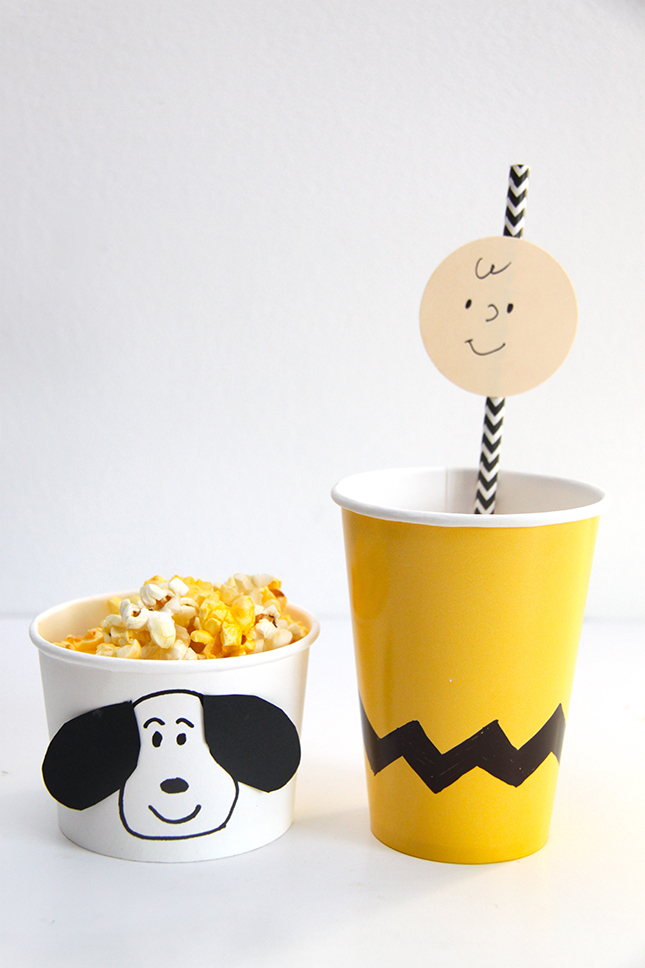 The Snoopy treat cup is just a plain white treat cup that I drew (to my best drawing abilities…which isn't much!) a little Snoopy face and then added some big floppy ears with black card stock. The Charlie Brown cups is a simple yellow cup that I drew his classic shirt squiggle on the bottom half with a black Sharpie. I had some black chevron straws in my stash and taped a hand-drawn Charlie Brown face to each one. Easy peasy!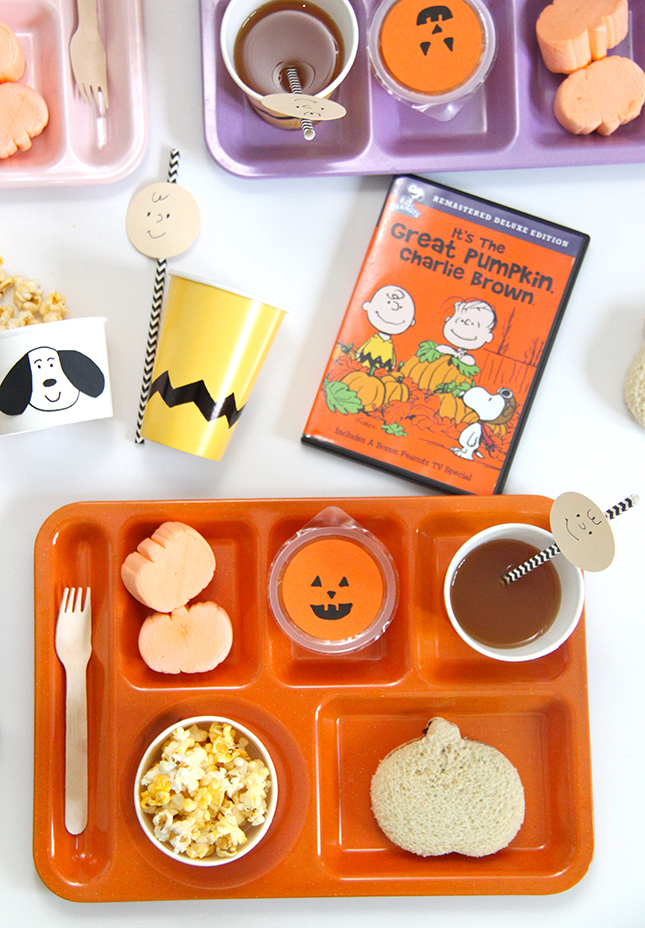 We had such a fun night and now we have our movie checked off the list…and only 10 days before Halloween too, phew!
PS. In case you might be wondering, Oliver's tray was a smaller little kids tray which made it easier for him to carry and is not in the pictures as he was napping while I was prepping everything!
Thanks for stopping by today!
Love,
Maggie