I thought I'd start 2018 off by sharing a few of Our Latest Family Photos (2017) from a photo shoot we had a few months earlier.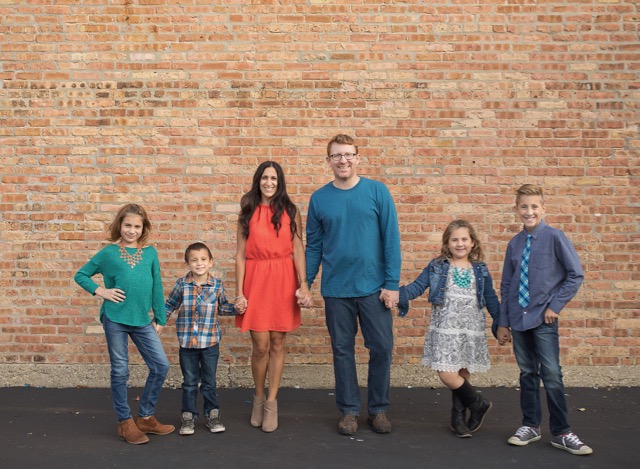 Every fall I make it a point to get our family's photos taken, it's something that I start off dreading because of all the figuring out for six people. It know it can be such a chore planning outfits, figuring our color schemes, accessories, shoes, and hair. But I am always, always so glad that I do all the things when I get to look back on all the pictures we've taken and I get to see how my kids are growing up right before my eyes. (Somebody hold me!!!) Plus it makes ordering our Christmas cards that much easier! This picture above was the one we used for our family and office Christmas cards this year!!!
My good friend Jess of Studio Pop has taken our family photos for the past 4 or 5 years. She always does such an amazing job. You can see some of the past years photos here and here and here. We chatted about where we wanted our location to be this year and decided that we really haven't done an urban theme with lots of bricks and alleys. So this year that is exactly what we did and I think she did fabulous job. The angles alone that she has in all our alleyway shots blow my mind!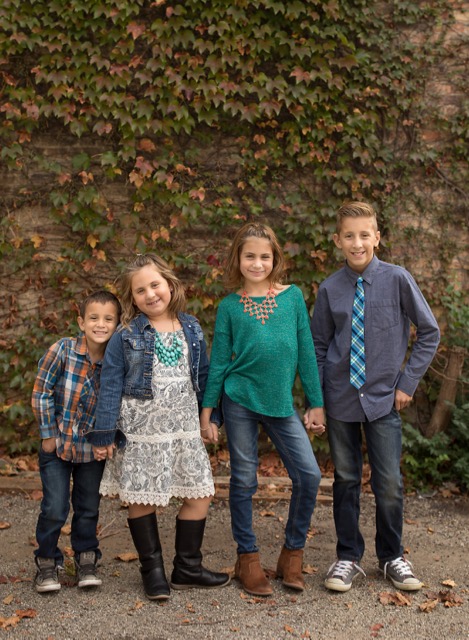 Since there are six of us, we always make sure to get a good mix of photos…just the kids, each kid alone, Clif and I, all six of us, just the boys, just the girls, etc. If you are getting family photos taken, make sure to go over a list of the kinds of photos you want so you can make use of every minute of your shoot time!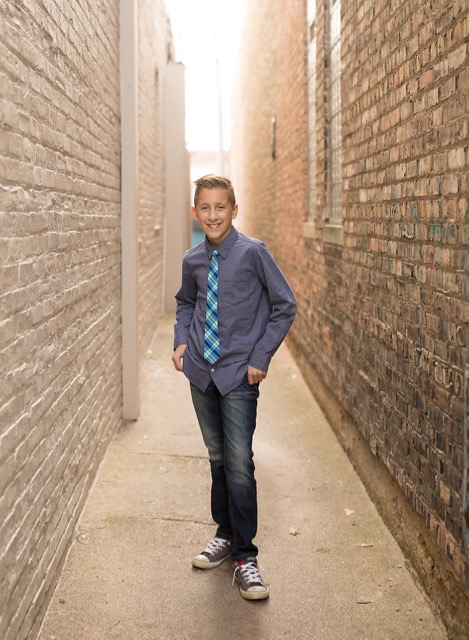 Our Latest Family Photos (2017)
Can you believe this is Noah?! He is now 11 and getting taller by the minute. My husband and I are betting that he will be taller than me by the end of the school year. He loves swimming and playing soccer. And he loves reading and math. He is in band this year and is playing the trombone. It's amazing how in just a few short months he is actually playing songs…and with other kids mixed in doing other instruments!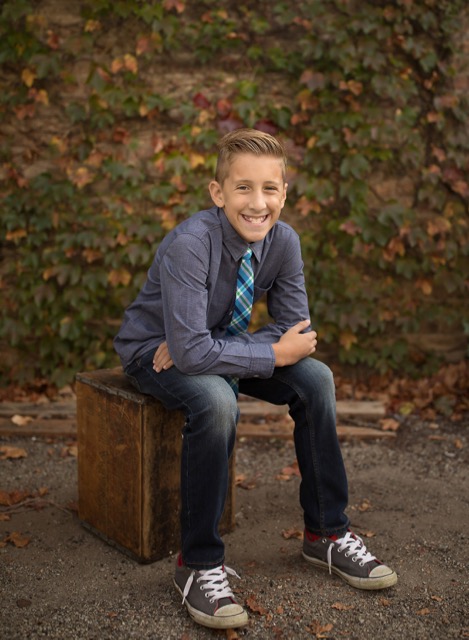 I swear he looks like 11 going on 18!!!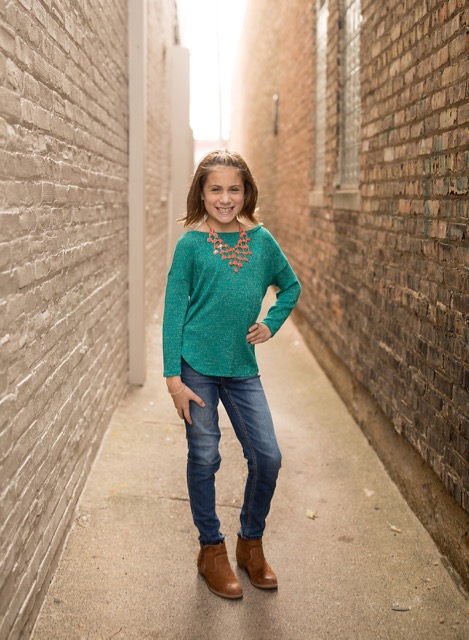 I'm sorry, but how is this my little Penelope?!!! My sweet chunky baby is now looking way older than a 9 year old! She is super athletic and loves every sport she plays. Swimming, basketball, tumbling, and her newest find: volleyball. She is still doing the Girls Scouts thing and just loves crafting and baking with her momma! She is really becoming quite the fashionista and has been asking to borrow my clothes and shoes already, whaat?!!! 🙂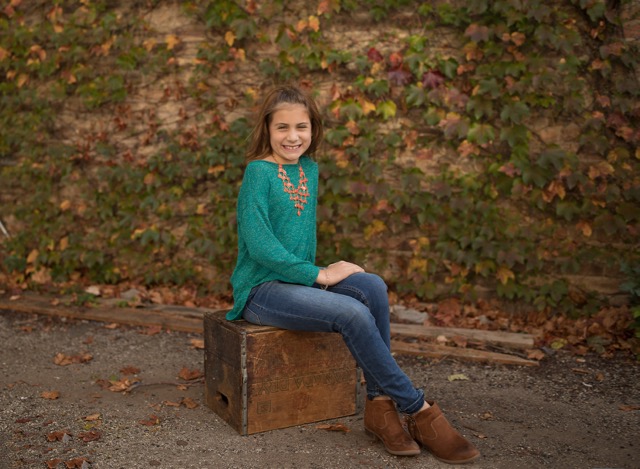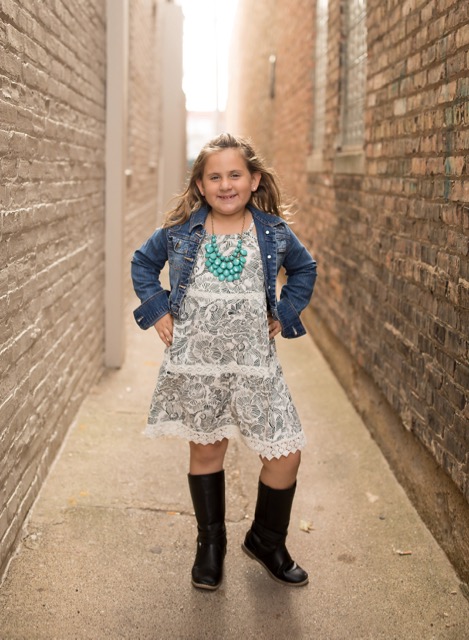 Our little Eloise is still our happy-go-lucky sweet little girl! She is our biggest snuggle bug and just loves loving on everyone. She absolutely adores school and all things school, especially playing school at home! She loves swimming and playing basketball and soccer, and when she's not doing those things she's sitting near our fireplace reading books to "her class". I just love this little lady and her sweet heart! She is always happy and happy to help others!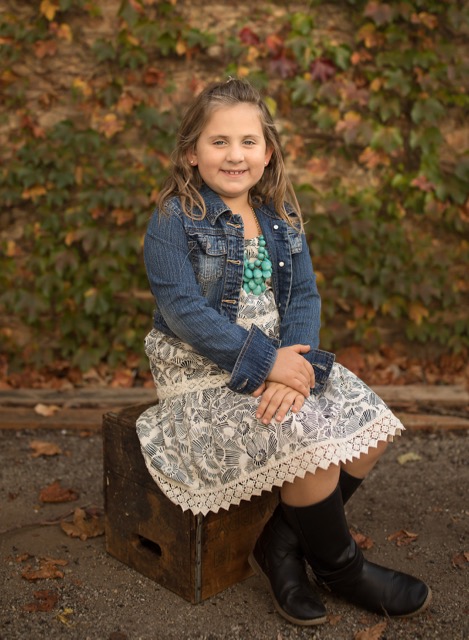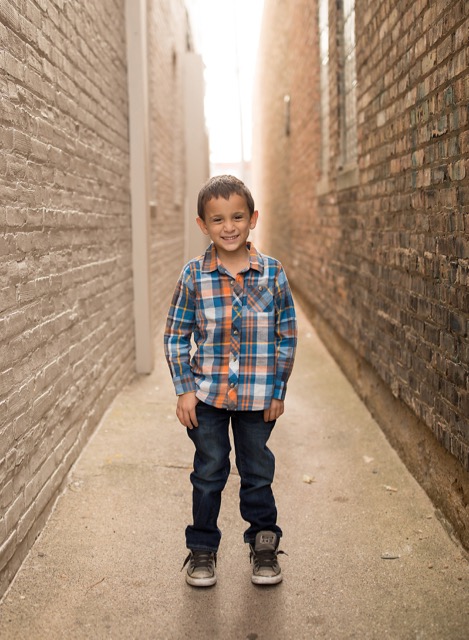 And can you believe that Oliver is 5 now?! I think I am still in shock that he is in school all day. He still adores his leather motorcycle jacket which he still wears EVERY SINGLE DAY. It will be a sad day when it does not fit him anymore! He loves all things cool and bad a*# for lack of a better word. He still wants a sleeve (or two!) of tattoos, a black motorcycle, and a black shiny helmet. He started playing basketball this fall and is in swim lessons…finally! The last kid really does get the short end of the stick. He adores his teacher and is learning new things in leaps and bounds and is making lots of new friends!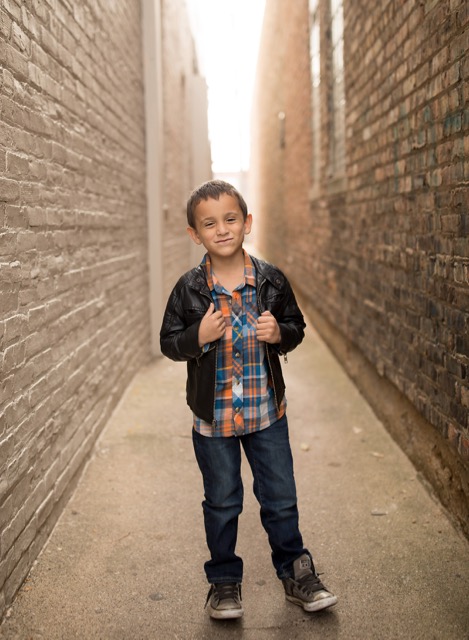 And here he is in that black leather jacket he just can't get enough of!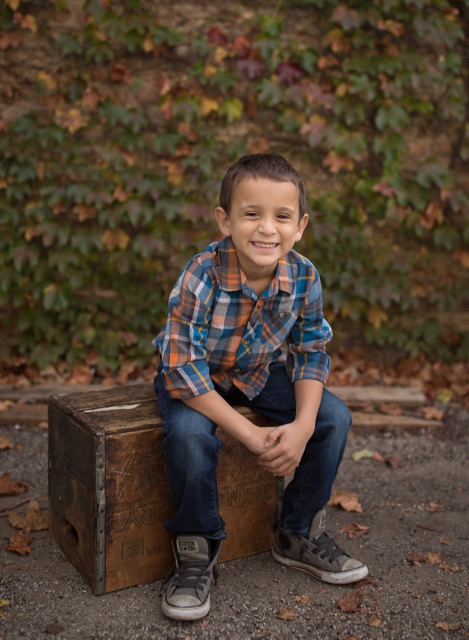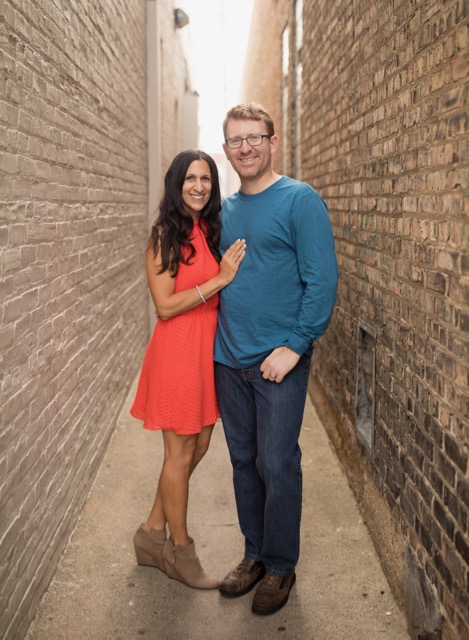 We got a some really fun shots of just us and I just had to post this one…I just love the angles of the alley.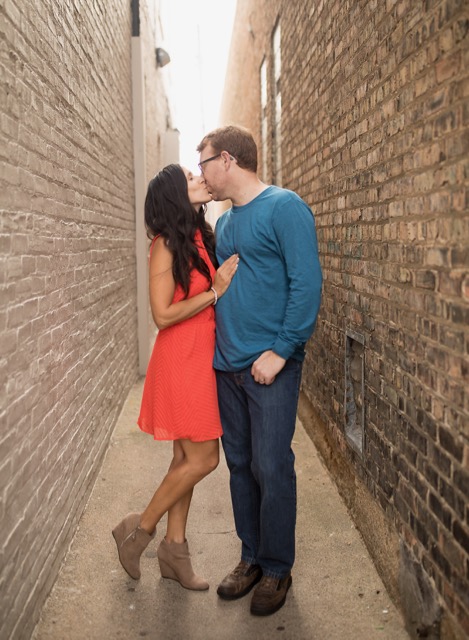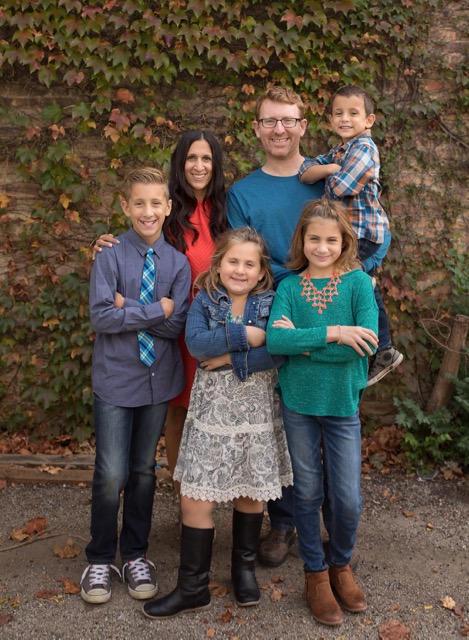 We did this silly group pose where the kids are like, "we are so tough" lol, which I actually really liked how it looked and allllmost used it on our Christmas card!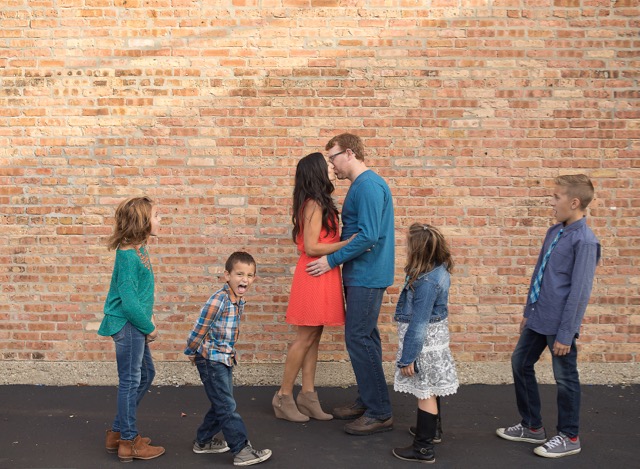 And then we did one of these fun kissing shots with all the kids. We all loved how Oliver did that face all on his own. It was perfect and Jess was so awesome to capture it!!!
I hope you liked this little peek into our latest family photo shoot. If you are in the Chicago area and are looking for a great family or wedding photographer, I highly suggest you give Jess at Studio Pop a call. Her work is seriously outstanding!!!
For more delicious and easy recipes and craft ideas please LIKE Smashed Peas and Carrots on Facebook or follow me on Instagram or Pinterest for more great ideas! And if you like this, you may enjoy these posts as well!
•Melting Snowman Sugar Cookies
Thanks for stopping by today!
Love,
Maggie
SaveSave
SaveSave