I've been looking back at some photographs that we've take in the last few weeks and so many of them make me smile.  They are just pictures of the little things that we do everyday.  They aren't exactly the most spectacular moments in our life but moments I am so glad we captured as they will always remind me of how my little ones were at a certain age and place in time.  I thought I'd share some of these snapshots from life in the Smashed Peas household, hope you don't mind.  Maybe it'll inspire you to grab your camera and enjoy the randomness that life is…cause it's a fun life we all get to live, don't you agree?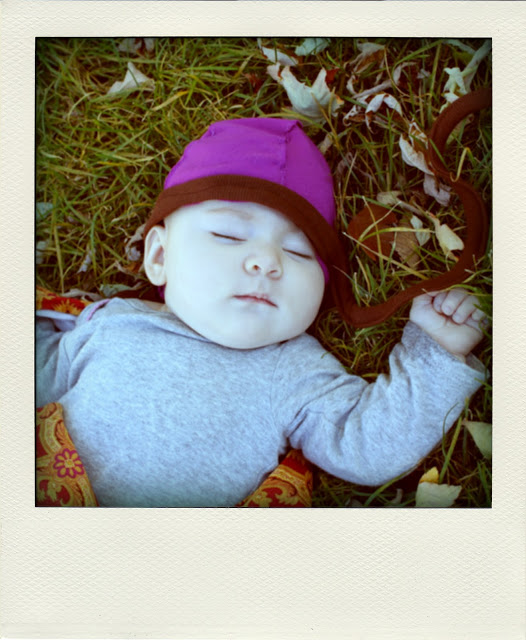 Here is little Eloise taking a nap in the grass with all the fallen leaves.  We have been having the most perfect Fall weather for catnaps outside this year…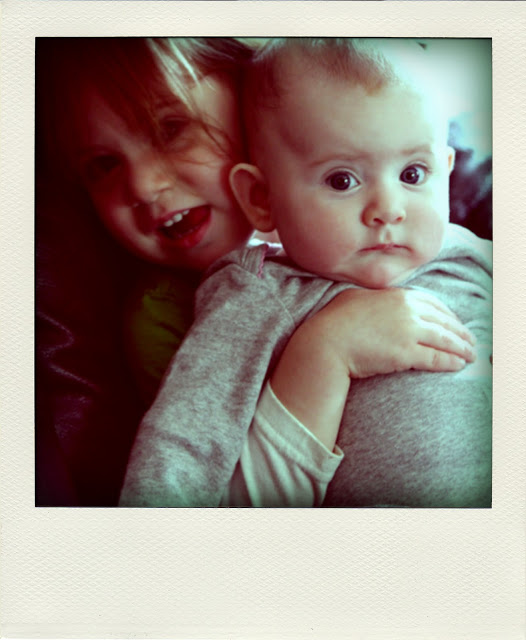 Penelope is still loving her role as Big Sister.  One of her favorite things to do is to jump on the sofa and pat her lap feverishly asking to hold Eloise.  When we oblige her, she smiles such sweet smiles and tells us 'Picture!  Picture!'  I just love the expression on Ellie's face…priceless!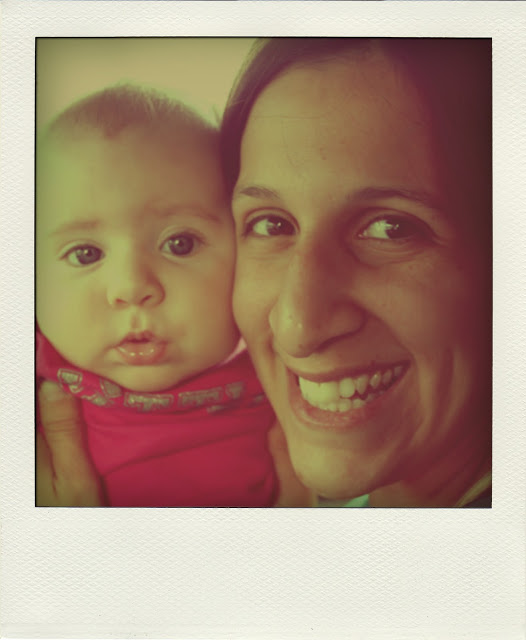 Here's me and my babe 🙂  
Dear Eloise, 
Please stop growing up, you are such a joy to have and your constant growing is making momma want to have another little baby just like you!!  You started rolling from your back to your tummy yesterday and now you are trying with all your might to scoot across the floor.  You are doing a mighty fine job of it already as I suppose you just want to keep up with your big brother and sister.  Perhaps we can still snuggle for a bit while you nurse?
PS.  You are 4 months old today.
PPS.   Please stop growing!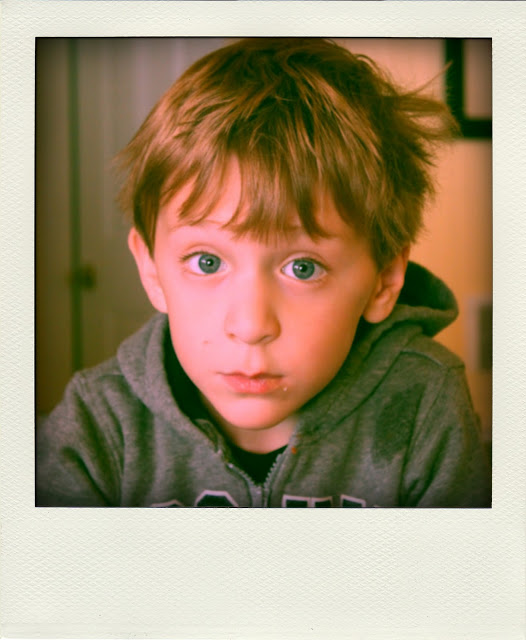 And here is Noah in the middle of eating…cause let's face it, this is what he does 80% of his day. 
Note to self and others:  boys are not cheap on the grocery bill.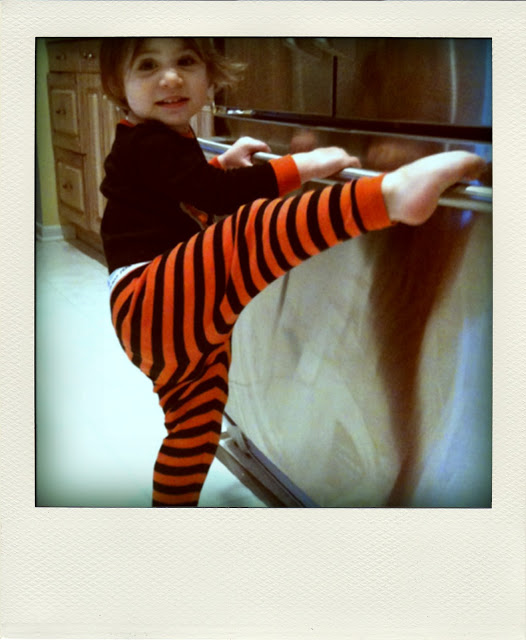 Sweetest Penelope started ballet last month.  She loves practicing her newly learned dance moves all over the house…plié, chassé, piqué and arabesque-ing to her little heart's content.  She even found that our pull-out freezer is the perfect substitute for a ballet bar.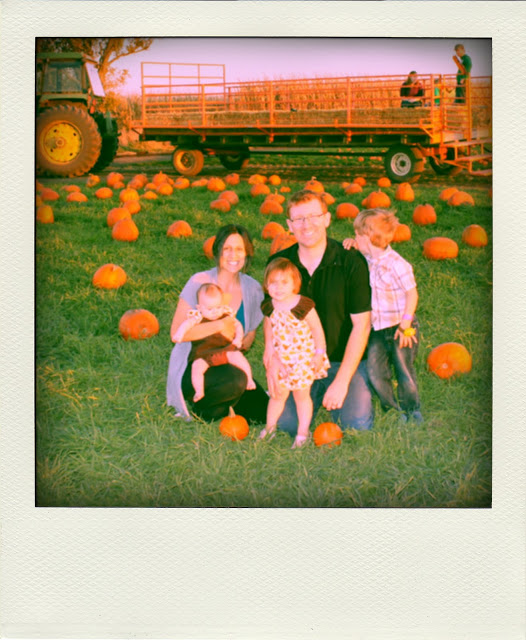 And lastly, a little family photo opp. at the pumpkin patch. You can see that Noah just wanted to pick his darn pumpkin already…oh well.  It just may be near impossible to get a picture of all 3 kids looking at the camera at the same time.  Humm, our Christmas picture this year may be quite interesting to say the least.  
Well, I hope you enjoyed a little peek into our life.  Was it as fun for you as it was for me?
And for those that are wondering, these photos were all done using
Poladroid
, one of my most favorite free online sites for picture fun.