Here are some pictures of my newest sewing creations! While surfing the wonderful worldwide web I found some super cute ballet slippers and I just had to make them. I found lots of different styles with lots of cute features and basically decided to take what I liked from all of them and come up with my own. It took some time to get it right, but I just love the end product!! Check out the fabric…amazing, right?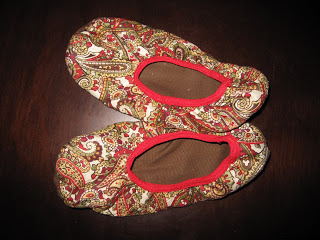 Ta Da! Ballet Slippers!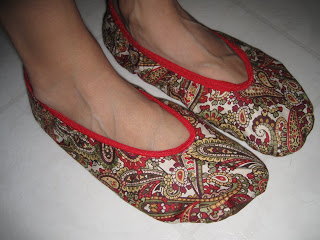 Me, modeling my ballet slippers (please excuse my freakishly vein-y feet, I know gross!)…they are super comfy!!

And, I finally figured out how to make those adorable kimono baby shoes in Penelope's size, yeah!! So, I just had to make her a miniature version of my newest shoe craze…awwww, like mother, like daughter…now we can match!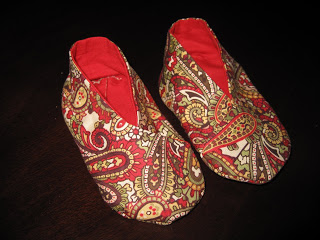 Penelope's kimono baby shoes