So
, I wake up today with tired and red eyes and a headache from all the pressure of sadness from this weekend. On Saturday, my husband and I attended the memorial service of a dear friend of ours who died way too young at the age of 36. Our amazing friend, Bobby, was diagnosed 7 years ago with an inoperable brain tumor. The doctors had given him a window of 5-7 years to live. He just surpassed his 7 year anniversary, living strong with his cancer when things took a turn for the worse and within 2 months he was gone. He died right before Christmas. It's been pretty sad here ever since.
I write this not to make you sad too, as you probably all know someone with cancer or inoperable tumors of some kind. But, really I just wanted to share with you how he lived his life. Bobby lived his life to the
fullest
. My husband met him in college, and I met him when we moved to Illinois 4 years ago. He was the most amazing person. Always up for an adventure, ready to gather friends and family at a moments notice, even when he was at his worst he would send an email out telling all of us to come up with something fun to do because even though he was undergoing chemo he didn't want to sit around and waste time feeling miserable. Can you believe that!
This morning, with my red and tired eyes I opened up my email and saw this week's MOPS International email waiting for me in my inbox. If you don't know what MOPS is here is an excerpt of what they are all about from their website, they can explain themselves better than I can at this moment in time:
MOPS stands for Mothers of Preschoolers. MOPS International exists to meet the needs of every mom – urban, suburban and rural moms, stay-at-home and working moms, teen, single and married moms – moms with different lifestyles who all share a similar desire to be the very best moms they can be! MOPS recognizes that the years from infancy through kindergarten are foundational in a mother-child relationship and are filled with unique needs.

MOPS helps moms through relationships established in the context of local groups that provide a caring atmosphere for today's mother of young children. MOPS also encourages and supports moms through resources such as books, this website and the MOPS International Membership.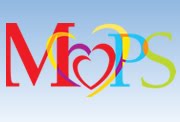 I joined my MOPS group this past September thanks to an amazing neighbor and friend of mine, Kate. I am so happy I did. This week's MOPS email spoke to my heart in so many ways. Here is what part of it said written by Alicia Britt Chole:
"Wisdom calls us to de-clutter our days, to allow each good thing enough space to be appreciated and enjoyed, to savor beginnings and endings as opposed to blurring these moments by rushing toward the next great thing. Each moment is a treasure…"
It ended with the devotional, "God, help me treasure each moment for its own sake."
Wow
, could this have been more fitting. I really wanted to share this with you because I want you all to realize how we need to live life to the fullest. Life is short and for some of us it is much shorter than we could ever possibly imagine. Our relationships should be cherished. You can always make more money but you can't make more time. Bobby really did treasure each moment for its own sake. He was a truly amazing person.
I wanted to leave you with what Bobby always ended every email with, "Make sure you tell the ones you love that you LOVE them. See your family and friends as much as possible. In harmony, Bobby"
I just wanted to pass this along to you…take his words and live by them.