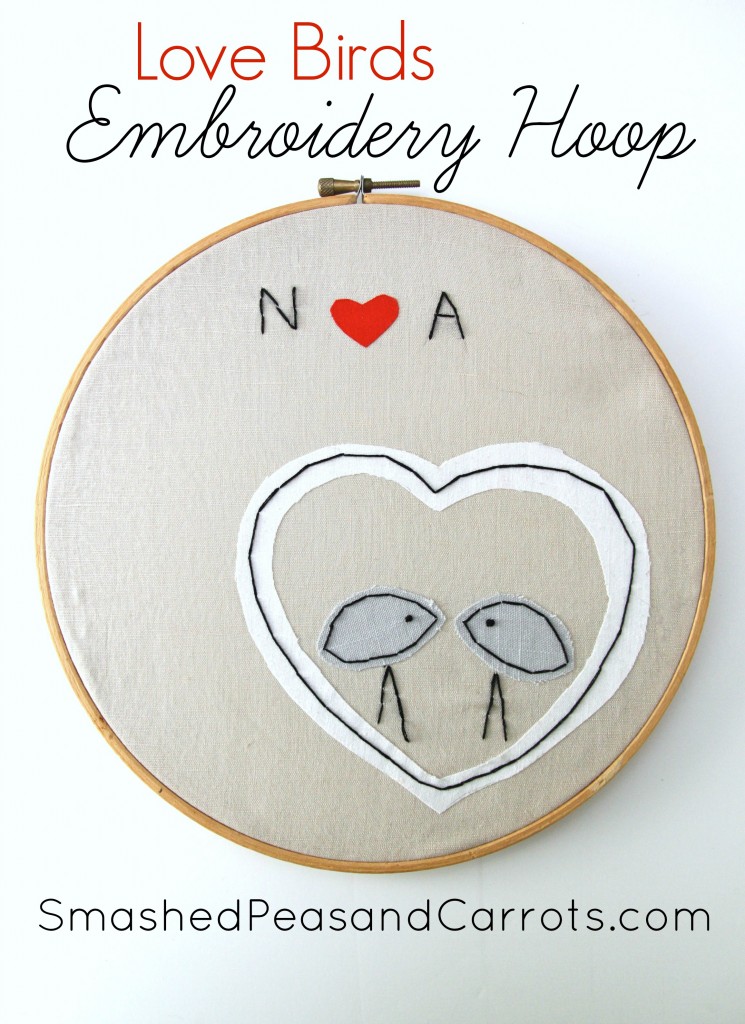 Here is a sweet little embroidery hoop I made for my sister, Annie, and her husband Nathan for their first Valentine's Day as a married couple. They moved all the way across the country to New York this summer so I thought I'd send them something all "lovey" and "cutesy" to decorate their new home. Everyone needs some fun initial cuteness for their walls, don't they?

I just love the "loveiness" (is that a word?) of Valentine's Day and all the sweet heart decor that goes with it, ahhhh! This was a really fun project to make, nice and relaxing, I love that about embroidery! For some reason I seem to get on an embroidery kick around this time each year…I wonder why that is?
I used some of the linen fabric I had in my stash in gray, white, and khaki as well as a smidge of red quilting cotton for the leetle heart. 
I used black embroidery thread to make the backstitch the outlines of the shapes…the heart, birdies, and initials…and ta-da! Done!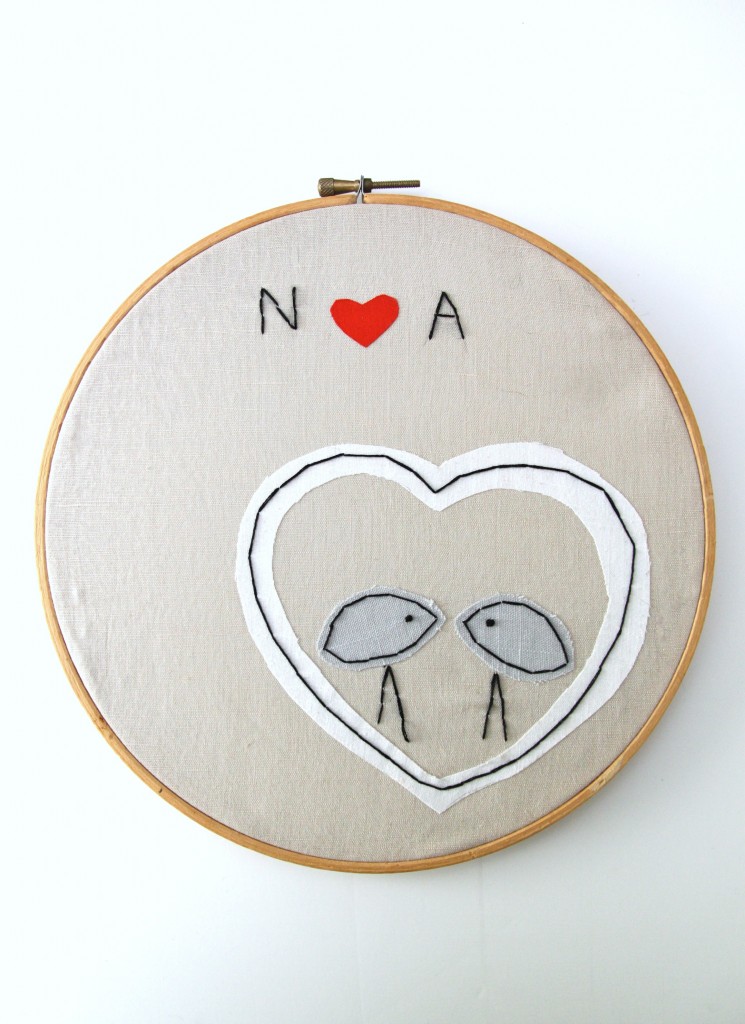 So simple and so sweet. I hope they love it!
Thank you for stopping by today!
Love,
Maggie