Okay, Okay, Okay! I just had to do it. My kids really liked the cereal printables I made them for Valentine's day (seen here and here) that they asked me if I was going to make them one for St. Patrick's Day. Now, to be honest, I think the reason they might like these so much is that they get to bring a container of sugar-y cereal for their school snack (but Mo-ooom, all the other kids bring it!) Haha!!! Well, who am I to deny them a cute printable…and I suppose another "fun" snack, lol, so I created this cute little printable topper to add onto the top of those little individual cereal containers you find at the grocery store.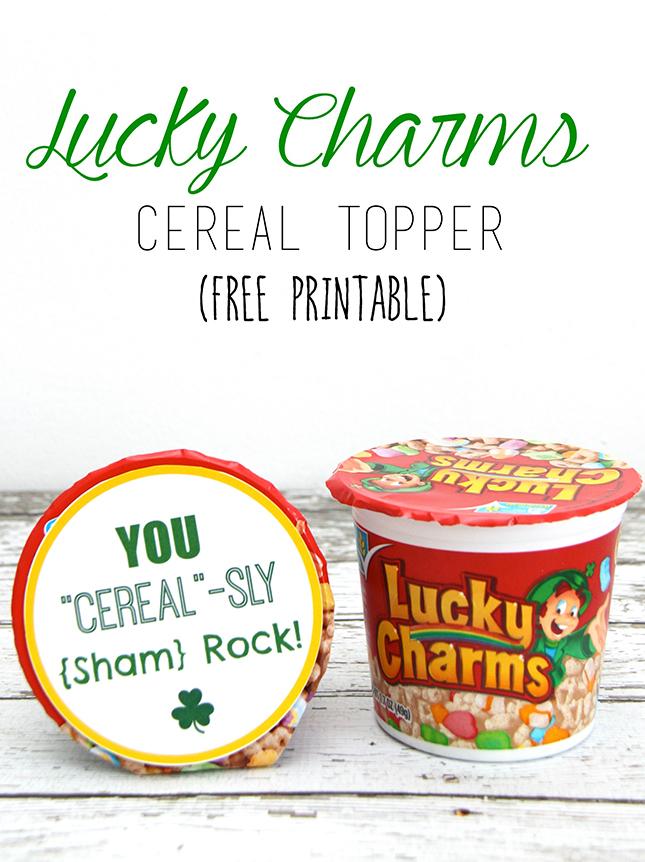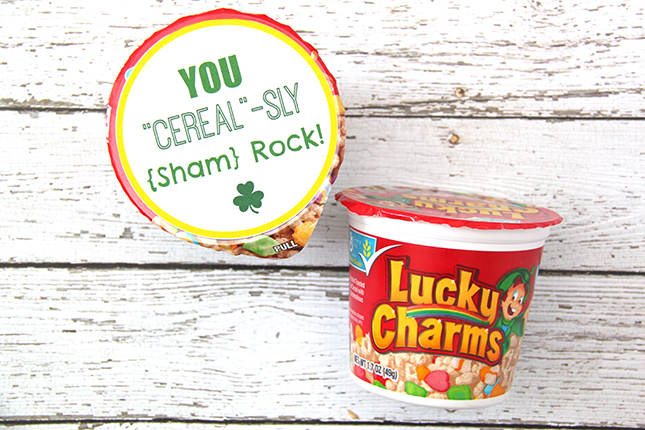 I totally love the whole play on the word "Shamrock" that I did with this applesauce printable HERE, so I thought it would be fun to incorporate it in this cereal topper too! It cracks me up every time I see it people. Every. Time.
You can get the printable here: You Cereal-sly Sham Rock!
Just print it off on a 8.5 x 11 inch piece of white card stock, cut, and tape to the top of your cereal container. You will get four toppers per paper…in case you have more than one kid like I do. Gotta be fair!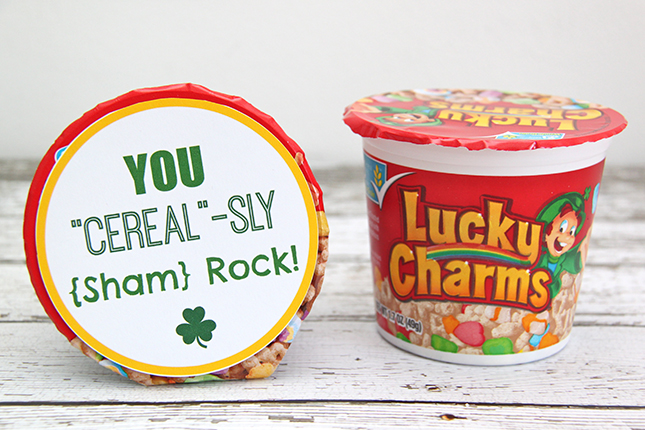 I think these would also look super cute hole-punched at the top and tied to those individual cereal boxes too…so cute, am I right!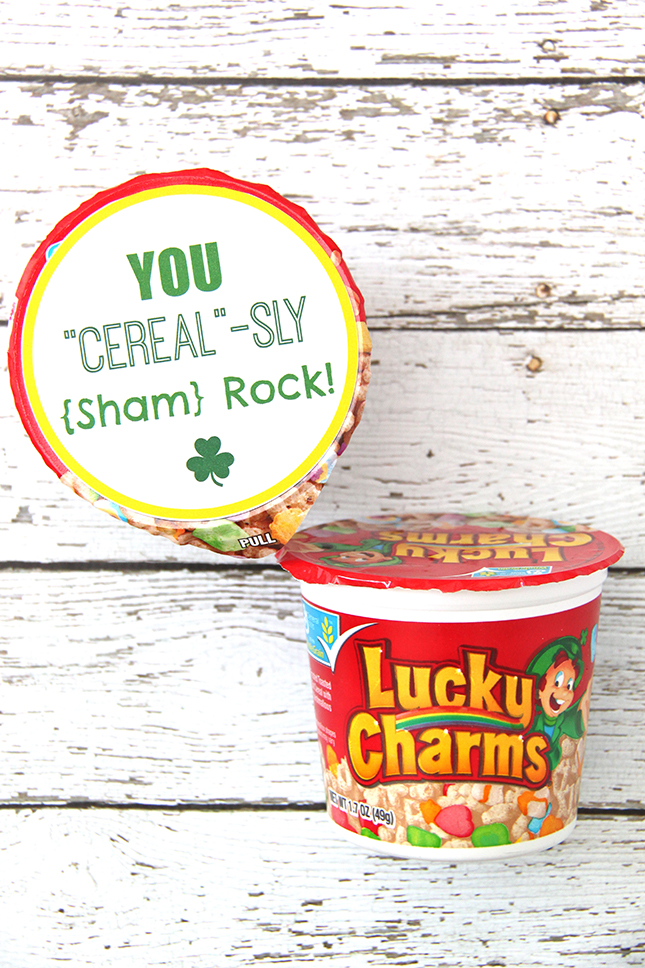 Thanks so much for stopping by today, I hope you are having fun creating for St. Patrick's day..it's next week already!!!
Love,
Maggie