If there is one thing my family cannot get enough of it's Smoothies! We make them for breakfast, lunch, snacks, and sometimes depending on how busy we are, even dinner! I love that you can mix up so many healthful ingredients and make something that tastes good and all my kids will drink up. Mom win!!! This
Mango Smoothie
Recipe
is no exception, it is super easy to make with only a few ingredients and it tastes awesome! It's one of our favorite
Smoothie Recipes
! (affiliate links present)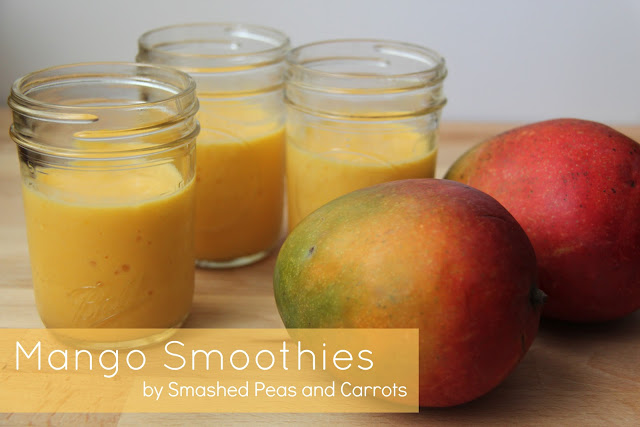 The
National Mango Board
contacted me earlier this summer to share a recipe with you from their new cookbook,
Mango Eats & Treats
, and to challenge me to create healthier eating and snack options for my family.  I was more than willing to participate as we L.O.V.E. mangoes in the Smashed Peas household.
Want to know a few fun mango facts!?  Did you know that an average mango has about 100 calories and is an excellent source of vitamins C & A?  Vitamin C helps promote healthy immune function and collagen formation (it's good for you skin!) and vitamin A is important for vision and bone growth.  They are also a great source of dietary fiber…so eat your mangos people!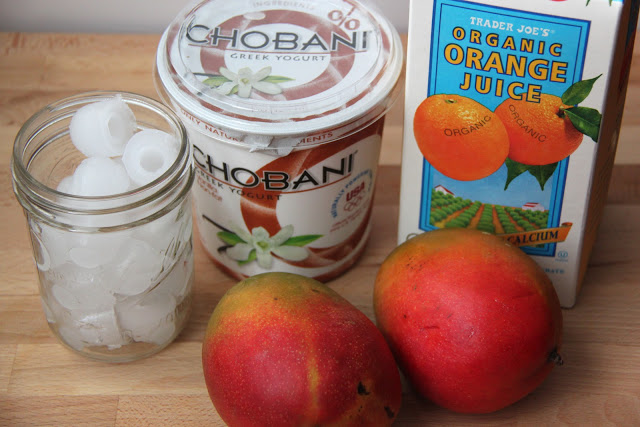 Mango Smoothie Recipe
One smoothie from the cookbook that we really liked was the 
Mango Smoothie Recipe
…yum!  They are super quick to whip up and make for a great breakfast option, lunch companion, or after-school snack, holla! If you like this recipe, you may really enjoy our
Pineapple Mango Banana Smoothie
too!
Mango Smoothies
Ingredients
2 ripe mangos, peeled, pitted and diced
½ cup ice cubes
⅓ cup vanilla yogurt (may use coconut or almond milk yogurt to make dairy free!)
2 tablespoons orange juice
Instructions
Combine all ingredients in a blender.
Blend until smooth.
Serve immediately.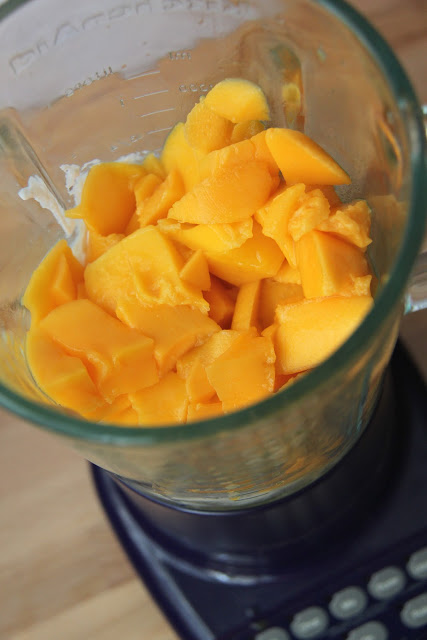 Seriously, so easy.  Cut up your mangos and add to a blender along with the yogurt, ice, and orange juice. I love this mango slicer, it makes getting the job done so much easier!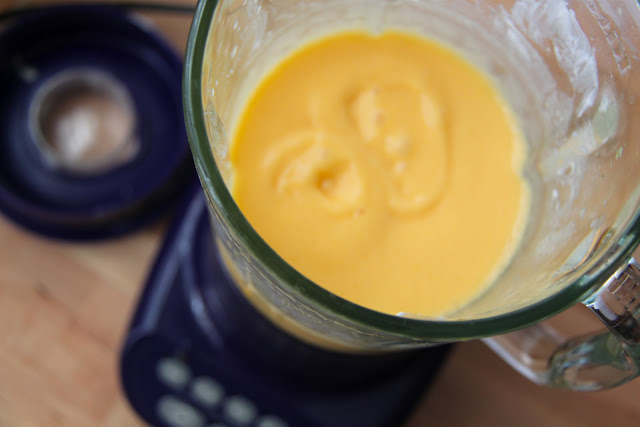 Blend away….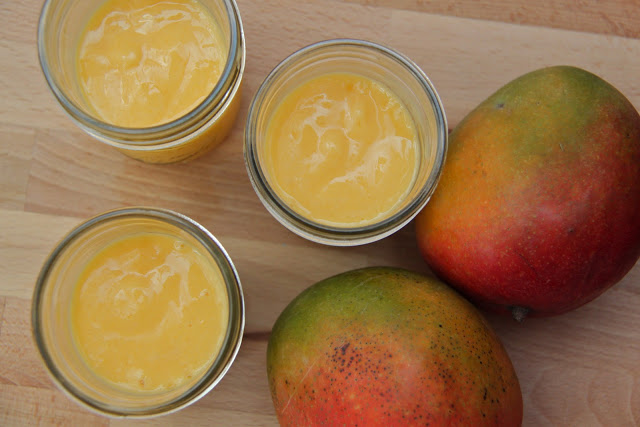 And then pour and enjoy!  5 minutes to a delicious and healthy drink 🙂
And for your viewing pleasure, how about a quick video short of my little ones enjoying their mango smoothies as part of our lunch time fun!  Awesomeness I tell you…Ellie cracks me up at the very end of the video! 🙂
If you want more information about mangos or would like more healthy recipes using this fun fruit to feed your family something healthy just visit the Mango board!
***Giveaway Closed!***
*This is a sponsored conversation written by me on behalf of National Mango Board. The opinions and text are all mine. Official Sweepstakes Rules.
For more easy recipes, crafts, tips and tricks please LIKE Smashed Peas and Carrots on Facebook or follow me on Instagram or Pinterest for more great ideas!
Thanks for stopping by today!
Love,
Maggie