One of our friends, Diana, just had herself a little munchkin and I thought I would make her some things for the new babe. Little Vincent is now the proud owner of a carseat blankie perfect for those midwest winters, some burp cloths so he doesn't mess up his momma's clothes after he eats, and a giraffe stuffed taggie which is probably one of my most favorite patterns that I have made and I actually created myself…so proud! I hope they enjoy the new things and little Vin grows up to be as wonderful as his momma is cause we think she is pretty great!
Baby Vin's carseat blanket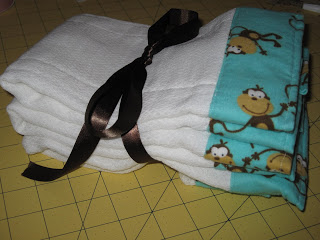 Burp cloths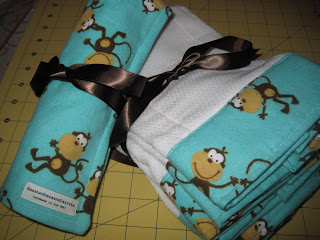 A matching set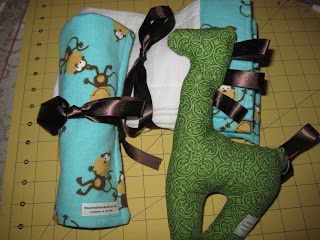 The gift package…made with love!