Here is a peek at my Mother's Day weekend fun.  It was so nice.  Besides picking my way through a box of See's chocolates (Dee-lish!), I accomplished so much.  I know that might sound horrible to some of you but to this momma-in-nesting-mode it was awesome!  My kitchen drawers are organized, my front closet is neat and tidy, all the winter gear is washed and put away.  My sewing studio is 92% finished and the minivan was shop-vacced to my heart's delight…ahhh, are you feeling my love of this weekend?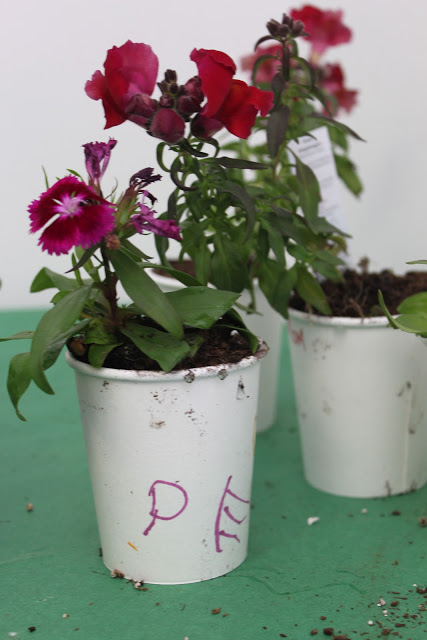 I received lots of hugs and kisses from my three little ones and thanks to preschool I had an unlimited supply of sweet handmade gifts to open all day long, LOVE!!  🙂  
I was the lucky recipient of lots of beautiful flowers…these were the perfect addition to decorate my new studio this weekend!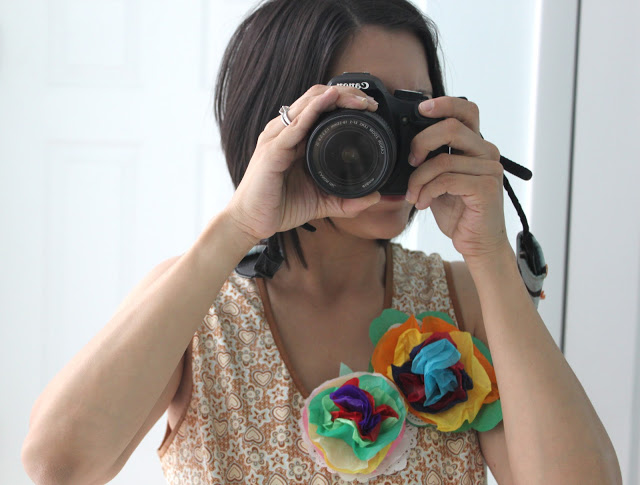 I was adorned with colorful corsages 🙂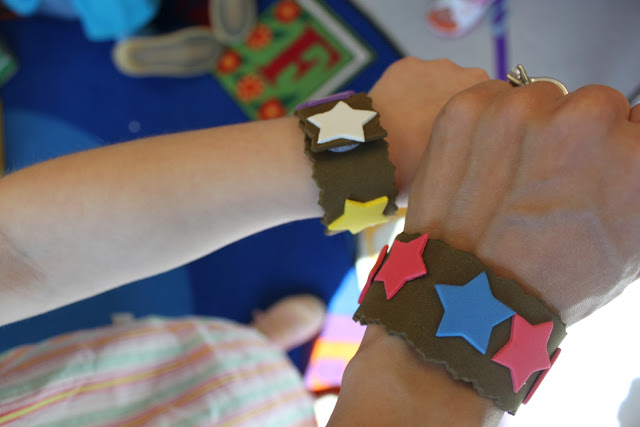 And even received a mother/daughter bracelet from Miss Penelope…"hey, we're twins!"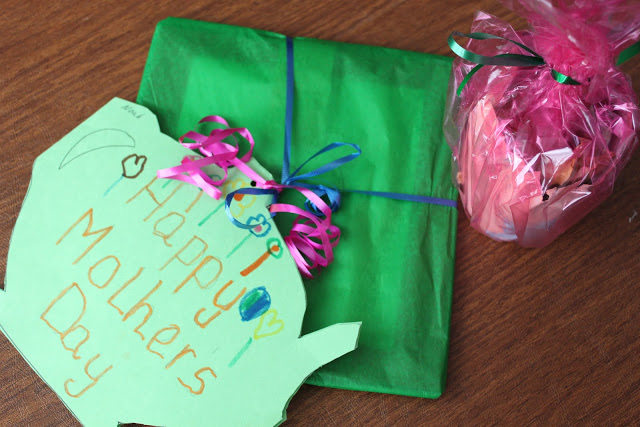 Pretty gifts from Noah…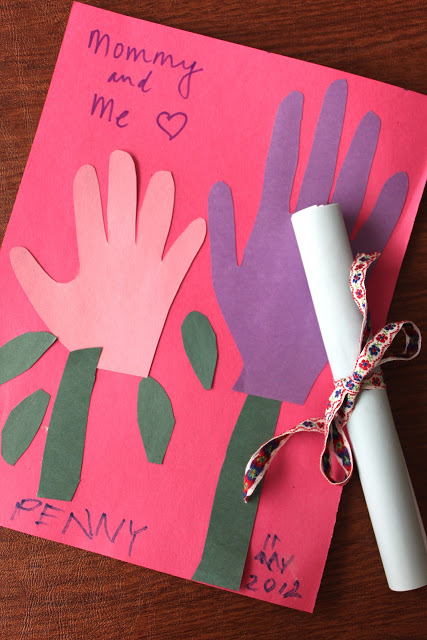 Pretty gifts from Penelope…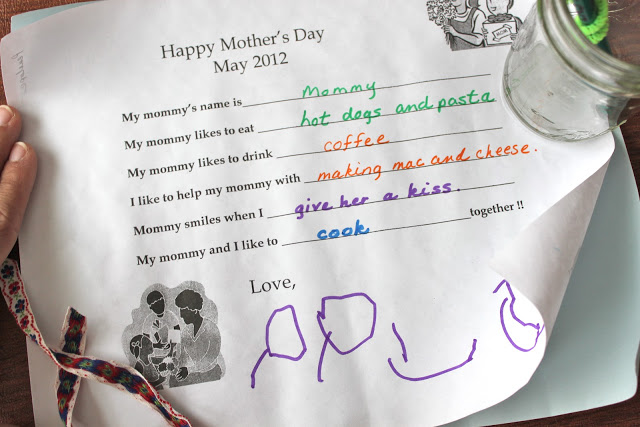 This year's questionnaire (from Penny) was hilarious (
read Noah's from last year here!
).  PS.  I do not like hot dogs or pasta (in spaghetti form anyways!) and we almost never eat mac and cheese.  Maybe she is giving me a hint? 🙂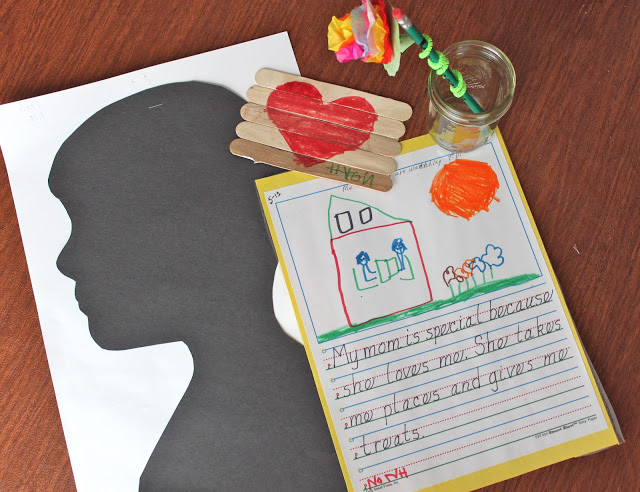 Noah's class' handmade gifts.  PS. the way to my son's heart is apparently through shopping and treats, lol!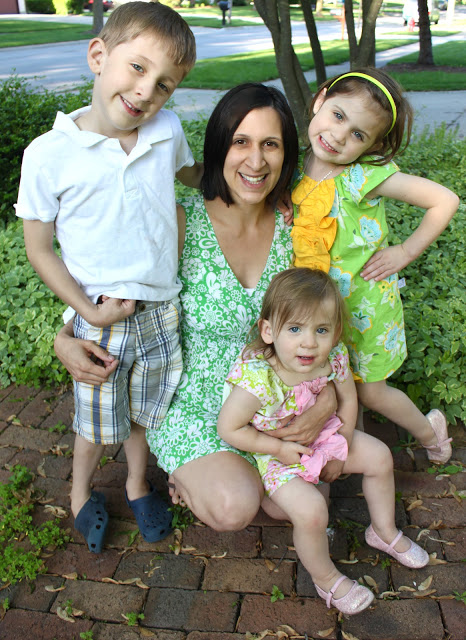 Mother's Day pictures are my favorite although they are getting harder to take every year!  Man, do I love these kids!  S
ee last year's here
 and holy smokes have they grown since then!  Can you see my belly?  I'll have to share a better picture with you soon, only 6 weeks-ish to go, can you believe it!?  
I hope you had a wonderful weekend too!  
XOXO,