Oh
, spring is here and summertime is on it's way…
Yippee
…I just love this time of year, cool breezes and sunny days! Since we have really been getting a dose of some beautiful weather we have been enjoying lots of picnics (ALREADY!!), they are just so much fun! Mr. Noah and Miss Penny love to sit on the grass with a blanket and their special little lunch or dinner, they think it's the coolest thing to eat outside…and well, it is,
isn't it!?!
(crumbs go directly on the grass…no clean-up equals super awesome in my book!) And what better way to have a picnic then to get them to carry their own food to the table…er, blanket…this preggie momma really digs that idea!!
Anyhoo
, I saw this neat-o idea for making lunch bags on
Skip To My Lou
and since I am in an Oil cloth-crazed phase lately I thought how perfect would these be for a picnic! I changed it up a bit though and added a velcro closure so the oilcloth would stay folded shut and make carrying the lunch bag a little easier for smaller hands. Wanna see what I did?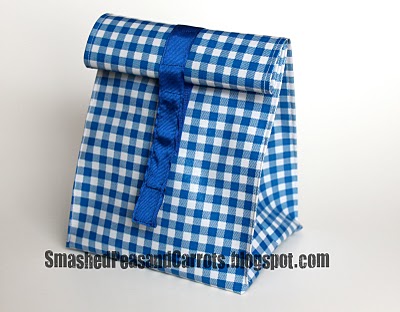 Adorable, isn't it?
Ok
, so here's how to make one to tote your picnic lunch in:
Oil Cloth Lunch Bag with Closure
2-12 x 15 inch pieces of oil cloth
1-10 inch piece of 3/4 inch wide grosgrain ribbon
1-5 inch piece of 3/4 inch wide velcro (
5 inches needed of the rough side and 3 inches needed for the soft side
)
coordinating thread
sewing machine
rotary cutter and mat
*Again, I used a microtex 80/12 needle to sew through the oil cloth.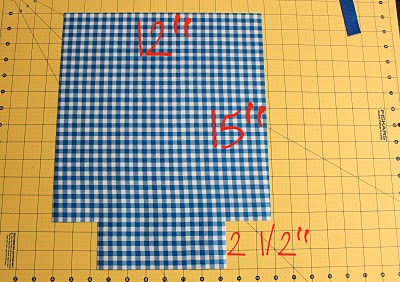 To make the lunch bag I basically followed the instructions on
Skip To My Lou
but added the closure to make it easier to carry.
I first cut two 12 x 15 inch pieces of oil cloth and then cut two smaller 2 1/2 inch squares at the bottom of each shorter edge.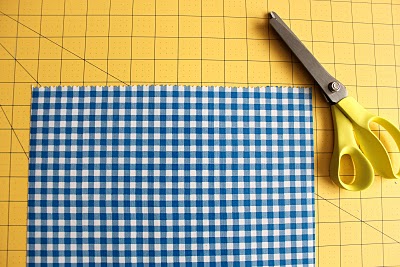 Then
, I trimmed the top edges with pinking shears mainly to pretty-ify the top edge…not necessary but cute!
Go ahead and set aside your oilcloth now and get out your velcro and ribbon.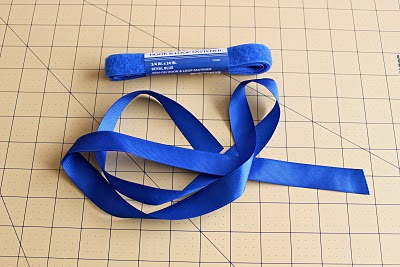 Here is my velcro and ribbon all ready to be cut!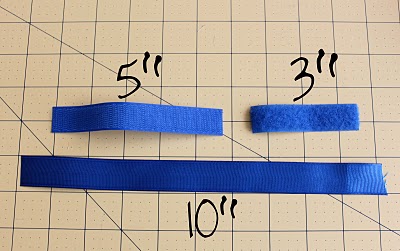 Cut
one 5 inch piece of the rough side of the velcro, one 3 inch piece of the soft side of the velcro and a 10 inch piece of your ribbon.