My littles are out of school in three days!!!! THREE DAYS!!!! So with that in mind I thought it would be fun to make them a little surprise for when they get home that very last day of school. This "Orange" You Glad It's Summer treat cup is super easy to make that even little hands can do it. They can even help fill the cups with all sorts of goodies. My littlest littles and I put them together earlier this week and then hid them somewhere no one can find them…well, actually I did that, we don't need those two going through them before the big day! I think these treat cups will be such a fun and simple welcome to summer for everyone, I'm so excited, summer here we come!!!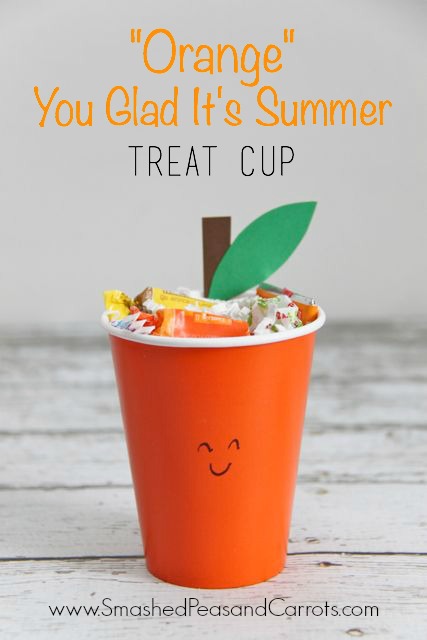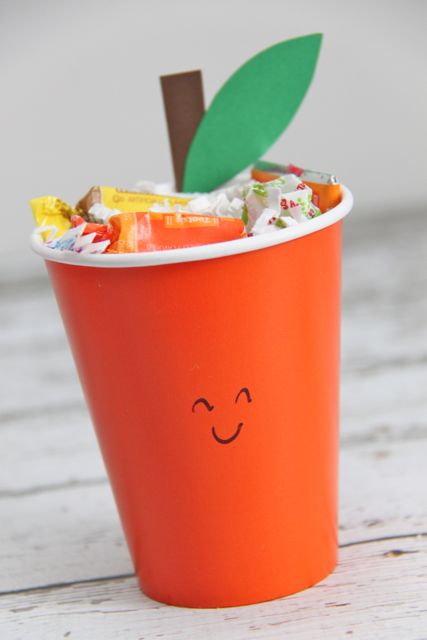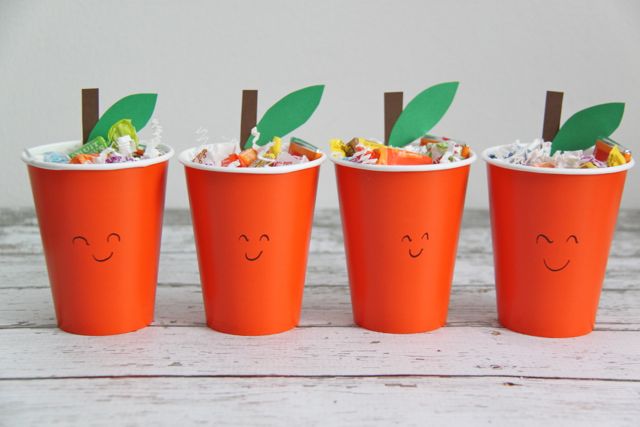 To make these cute little treat cups you will need orange paper cups. I found my at the dollar store although you can also find them at any party store and even Walmart. The dollar store has everything if you didn't know. They have some of the best and most inexpensive craft and gifting supplies known to mankind, not even kidding! You will also need some scrapbook or construction paper in brown and green. Lastly, you will need a pair of scissors, a glue stick, and a marker.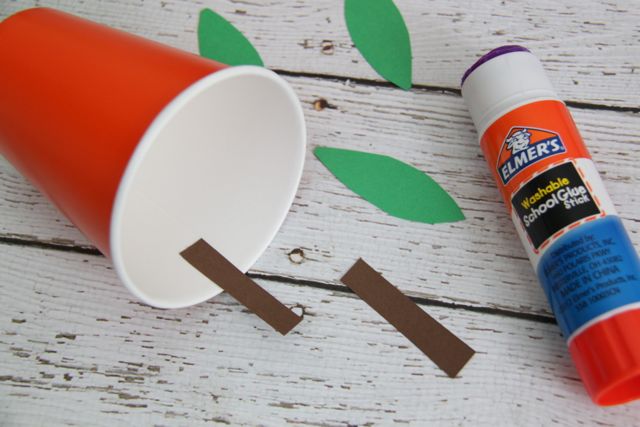 You are going to cut your paper into the shape of small leaves and stems for your orange. I just free handed these and cut them out all willy nilly. They don't have to have perfectly round edges or anything, mine don't and I bet'cha didn't even notice.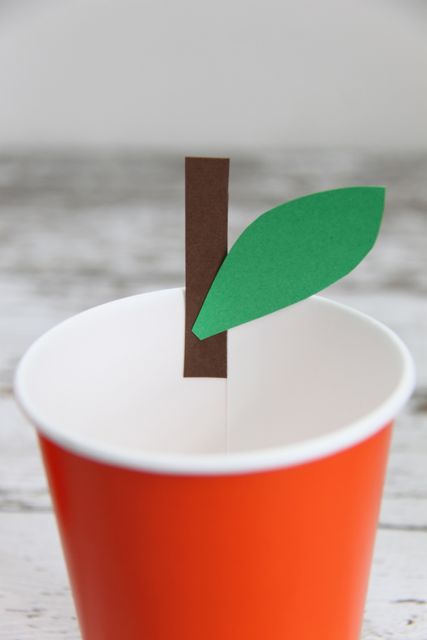 Next, using your glue stick, glue the stem first and then a leaf over top to the back of the cup (where the seam of the cup is!) and let dry for a few minutes.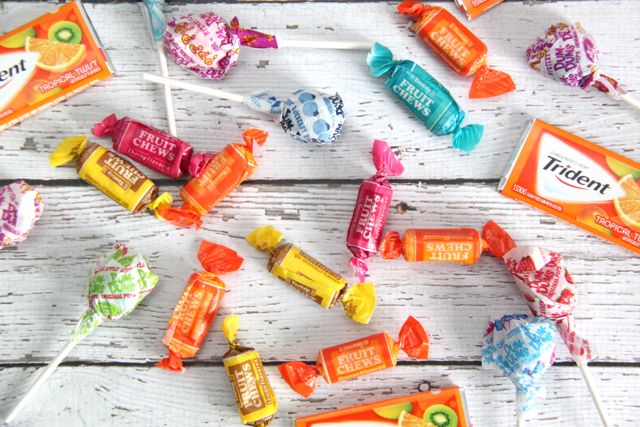 Now you have the good fortune to fill those cute little treat cups with anything…anything!!!! I chose Dum-Dums, some fruit flavored Tootsie Rolls, and some orange gum…gotta get that theme in there!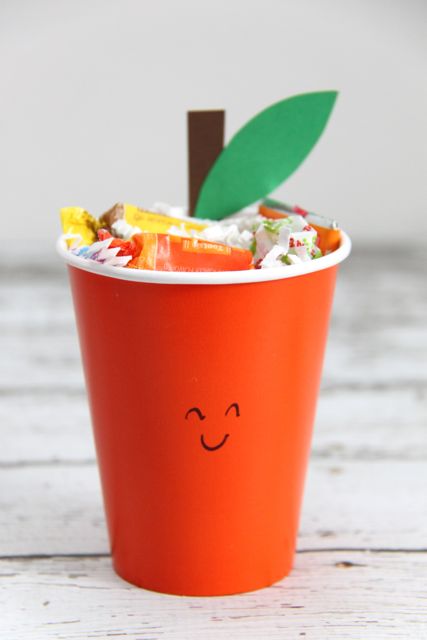 And lastly don't forget to draw on his cute little orange face!!!
Oh, how adorable is this little guy. There just aren't enough words!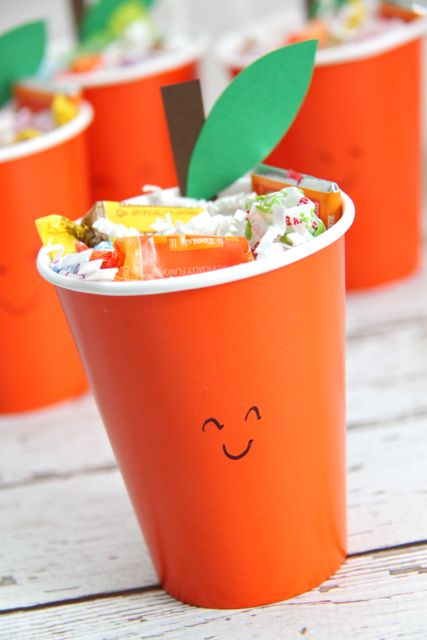 I hope you enjoy making these little cups. Who wouldn't smile getting one, am I right?
Thanks for stopping by today!
Love,
Maggie