The kids and I went blueberry picking this week and came back with a whole bunch of sweet, delicious blueberries!! We found tons of small sweet berries this late in the season so I consider ourselves lucky. The little berries lend themselves well to lots of baked goods like pancakes, muffins, and of course my favorite Paleo Gluten and Dairy Free Blueberry Crumble!! This crumble is so super easy to make, you will laugh out how fast it can be put together…seriously, minutes folks! This Crumble always pleases any crowd I have ever made it for, it is really THAT good. I make it paleo-friendly, as well as gluten and dairy free because I love dessert and always feel so much better if I can make it healthier 🙂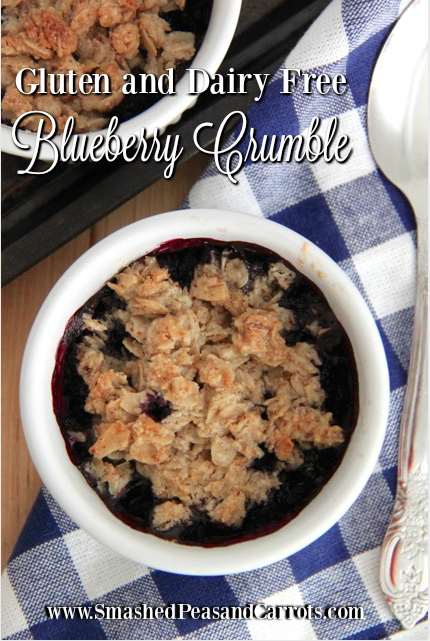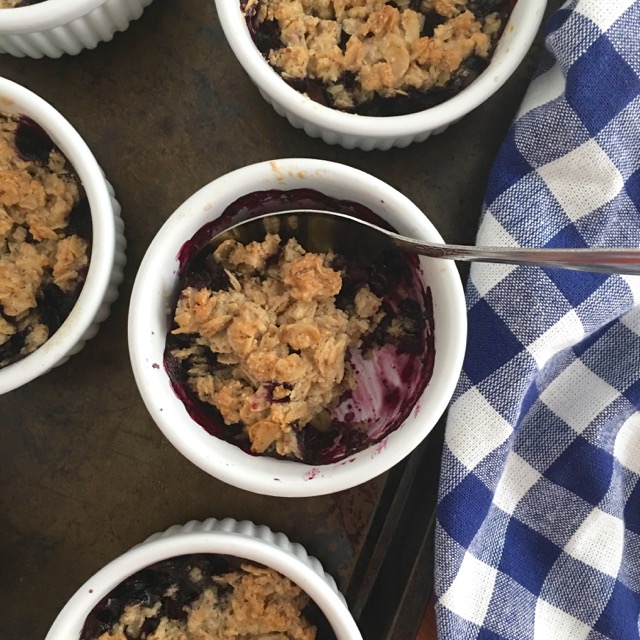 You can make this crumble in a big pie plate but my most favorite way to serve it is in little ramekins so that everyone has their own little bowl of heaven to eat after dinner on our porch!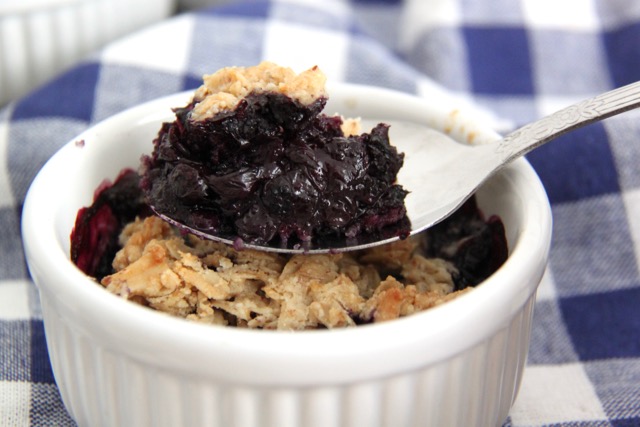 I hope you love this recipe as much as we do, it is a winner every time!!

Paleo Gluten and Dairy Free Blueberry Crumble Recipe
Ingredients
2 pints blueberries, washed (can also use frozen!)
1 cup gluten free oats
½ almond meal or flour
¼ cup coconut oil
¼ cup maple syrup
⅛ tsp salt
Instructions
Place the blueberries into ramekins or a pie plate and set aside.
In a medium size bowl, mix together the oats, almond meal, coconut oil, maple syrup, and salt.
Spread the crumble mixture over top of the blueberries and bake at 350 degrees for 30-35 minutes.
Cool and enjoy!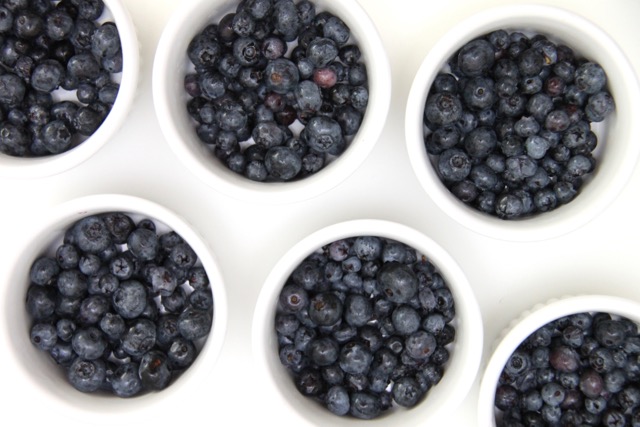 Have I ever told you how much I love quick and easy recipes? This one is exactly that…and an absolute favorite in our home!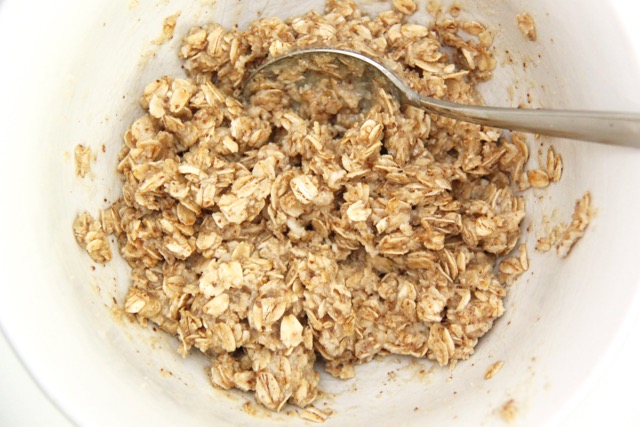 Gluten free oats, almond meal, maple syrup, coconut oil, and a dash of salt…YUM!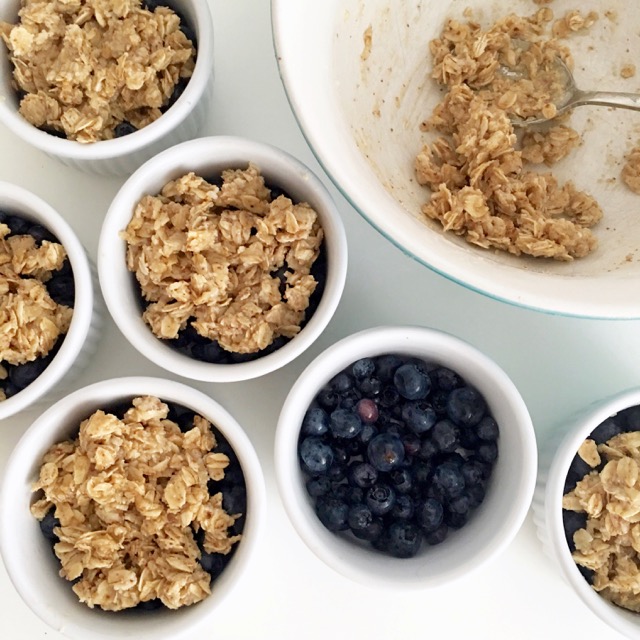 Plop that crumble mixture on top of those blueberries…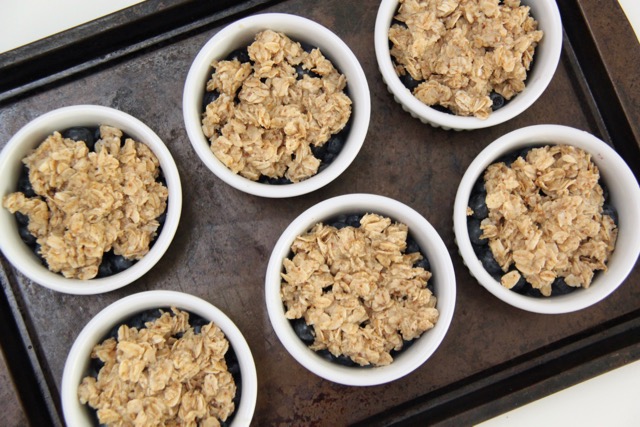 and bake at 350 degrees for 30ish minutes.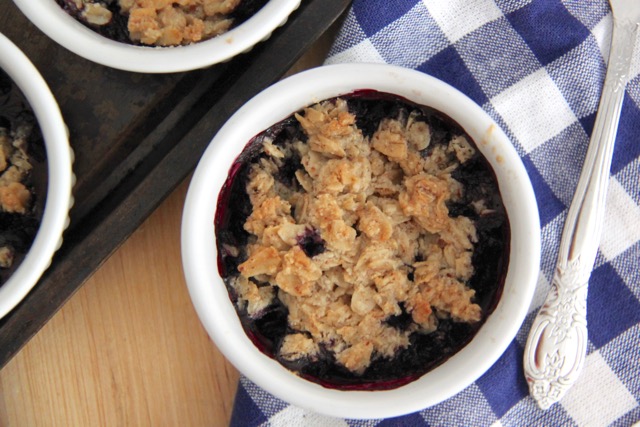 Ummm….yes please!!!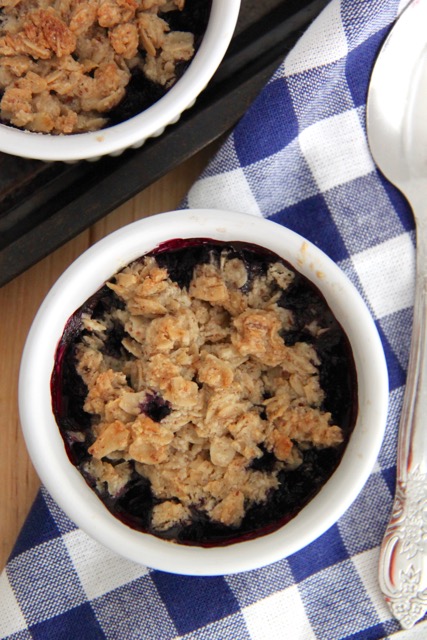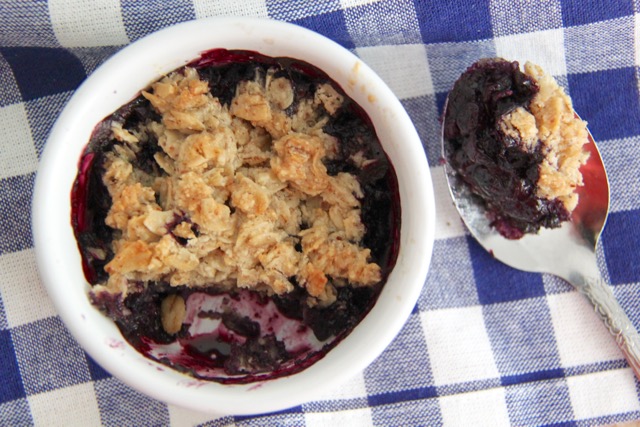 Now go enjoy this on a warm summer night…you could even add ice cream if you're feeling naughty!!!
Thanks for stopping by today!
Love,
Maggie