Today I thought I would share one of my most favorite desserts with you. I have been loving on this little Paleo Mug Cake for months now (although I didn't get to enjoy it at all last month because I was doing Whole 30) and realized that I have never shared it with y'all this whole time, whaaaa? My bad. You guys are really going to hate me for this one, it is SO good. So easy to make. So much better for you. I love this mug cake so because it is made with clean ingredients and makes the perfect amount for one person. No overindulging and no wasting!!!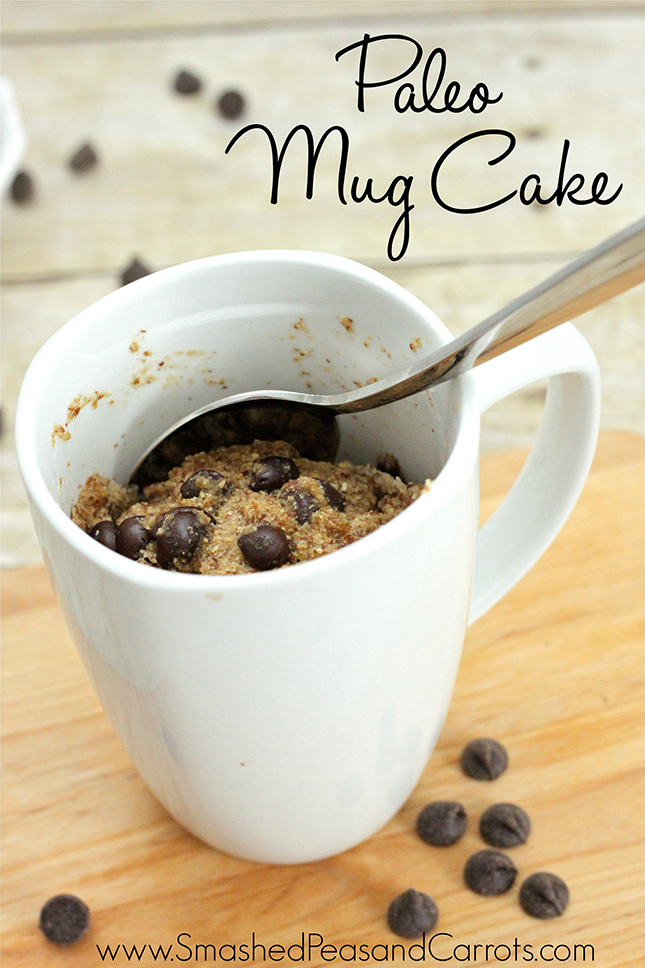 I have tried various amount and ingredients and have come to the conclusion that this particular mix is my most favorite. The cake comes out dense and oh so filling so you actually feel satisfied with just a mug full. It's sweet but not over the top if you know what I mean. If you have some Coconut milk ice cream you might even be so inclined to put a scoop on top…or coconut whipped cream. I die. Enough said.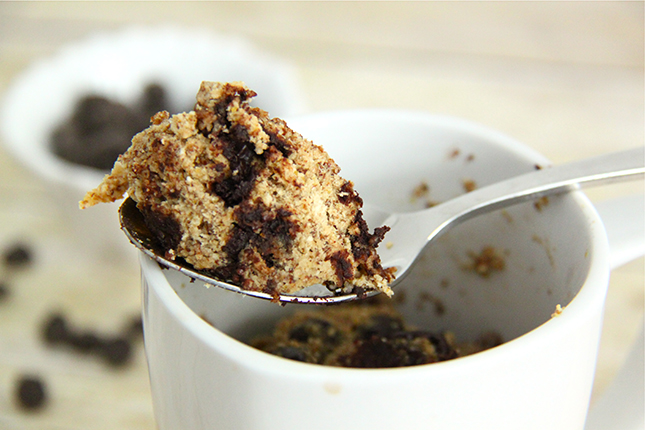 Here's the 411 on how to make it.
Enjoy every bit of it. It's a dessert you don't have to feel guilty about thanks to clean ingredients, hooray!

Paleo Mug Cake Recipe (Gluten and Dairy Free)
Ingredients
2 Tbsp almond flour
2 Tbsp coconut flour
2 Tbsp real maple syrup
1-2 Tbsp Enjoy Life! dark chocolate chips
1 Tbsp real vanilla extract
1 egg
Instructions
Mix all ingredients together in a a microwave-safe mug, making sure the flours are well combined.
Cook on high for 1 minute.
If the batter seems too wet, cook for an additional 30 seconds.
Let cool and Enjoy!
Super simple ingredients for one amazingly delicious
Paleo Mug Cake
! All you need to do is mix 2 tbsp almond flour, coconut flour, maple syrup and chocolate chips with 1 tbsp of vanilla, and 1 egg in a microwave-safe mug.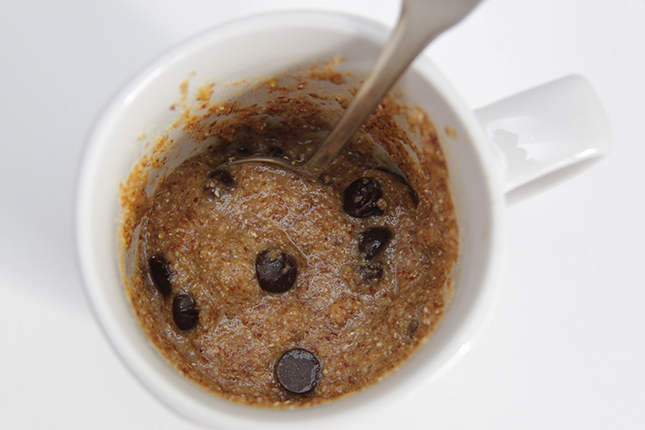 Mix well, so that all the flours are well combined. Coconut flour is very drying so make sure that it gets mixed in there! Cook in your microwave on high for 1 minute. Depending on your microwave, you may need to cook for an additional 30 seconds.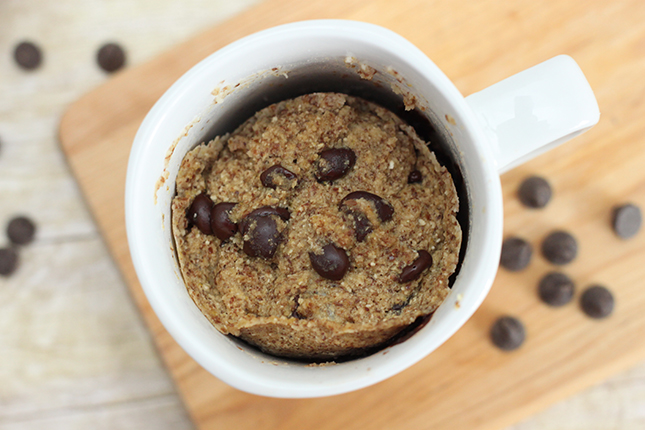 When it's all done, it will look like this!
SOOOOOO GOOOD! Yes, I'm shouting!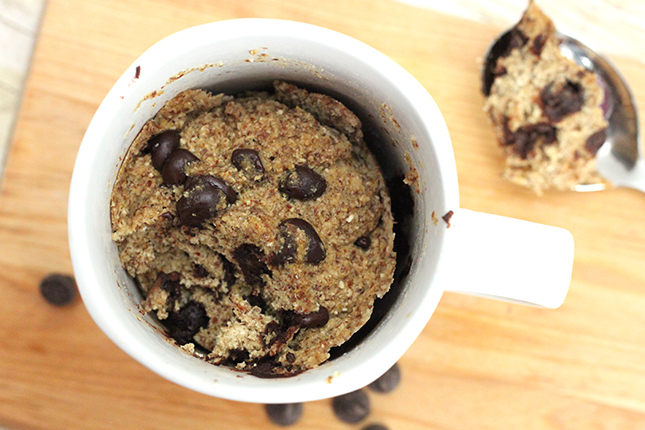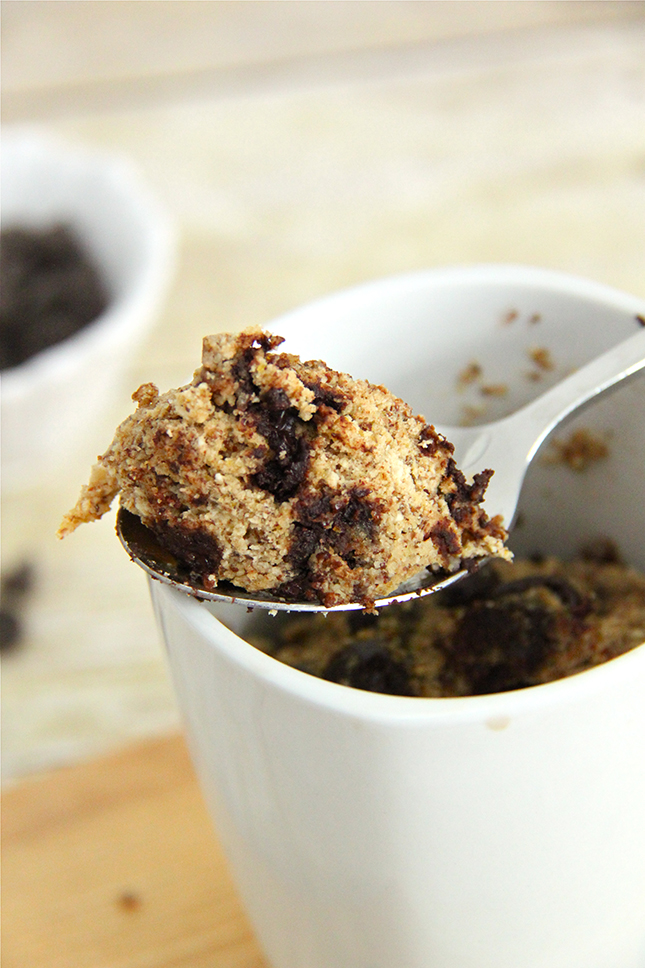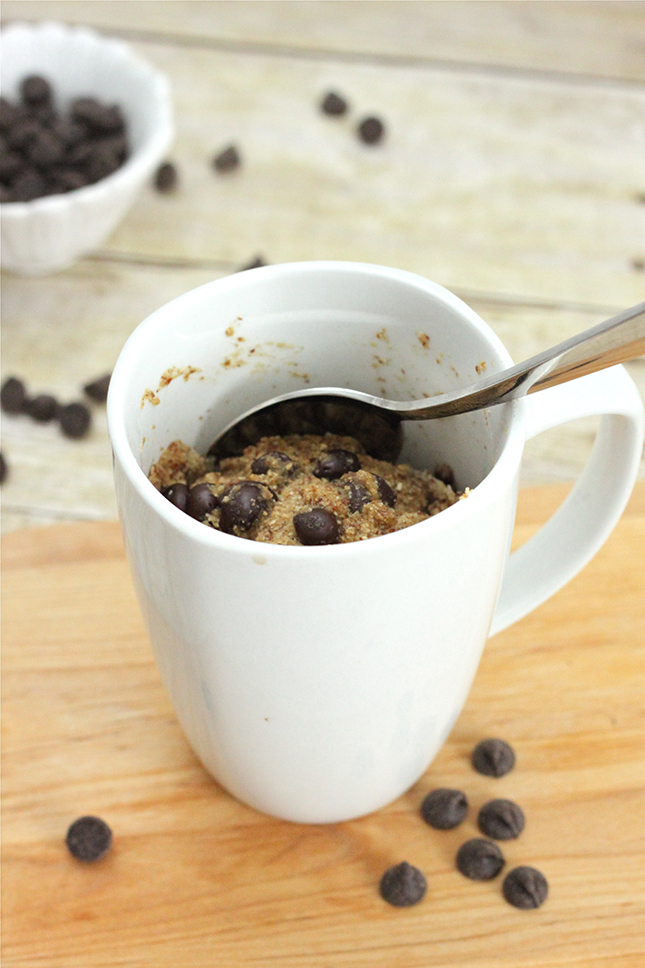 Heaven in a mug…or at least that's what my family says, lol!
Hope you love this as much as we do!
Love,
Maggie