Last week the kids' had Spring Break and we headed out east to visit my family as well as a few other quick day trips. If you follow me over on Instagram or Facebook you might have seen a few of the fun things we did 🙂 Clif and I got away for a little day date in Washington DC to see the Cherry Blossoms and then we took the kids on a hike to historical Harper's Ferry. Being in that little nook of MD/VA/WV/DC area we just have to see some piece of history every time we visit now that the kids are older and more appreciative of it. For our day of hiking I made these amazing Dairy Free Peanut Butter and Jelly Bars for us to snack on. OMG! They were sooo good!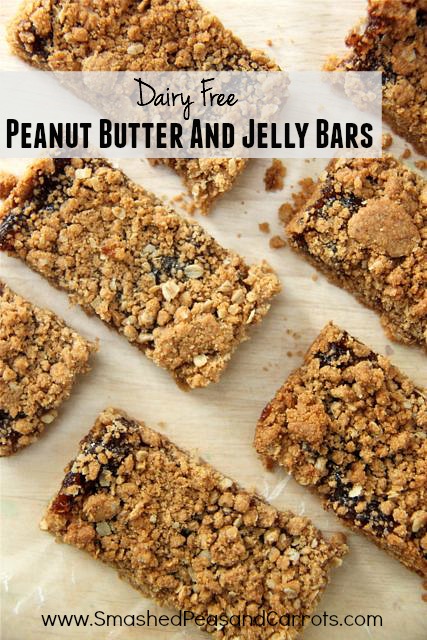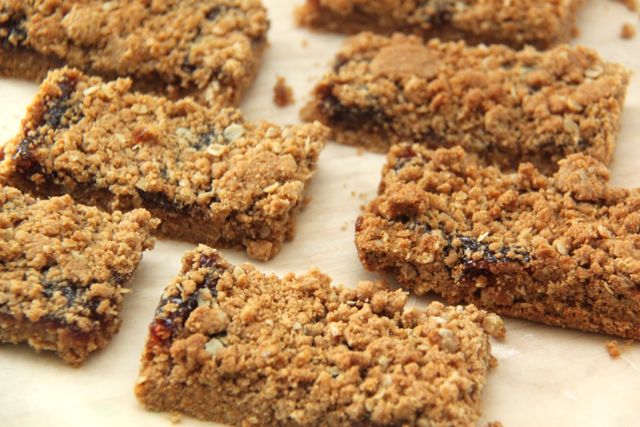 These bars are perfect for on-the-go snacking. They are hearty and filling with just the right amount of peanut butter and slightly sweet with the perfect ratio of jelly in each bite!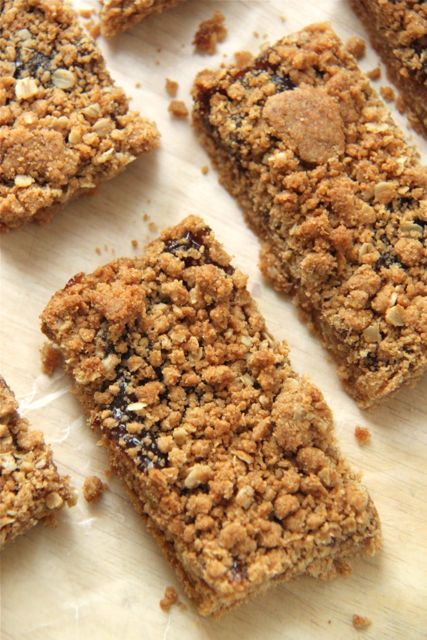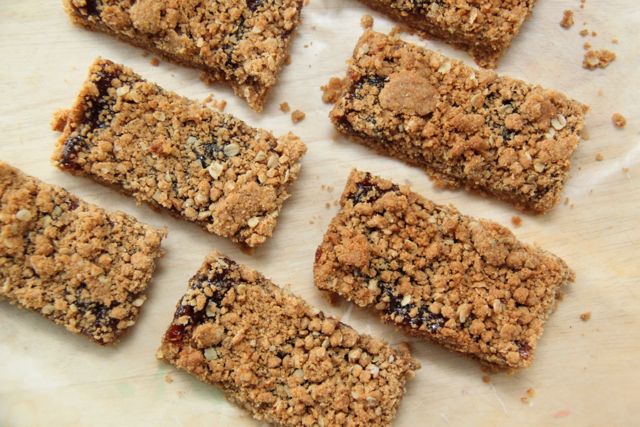 I hope you love this recipe as much as we do!

Peanut Butter and Jelly Bar Recipe
Ingredients
1 cup brown sugar
¾ cup dairy free butter alternative, softened
½ tsp salt
½ cup creamy peanut butter
1½ cups wheat flour
1 cup rolled oats
1 11-12 oz jar strawberry jelly
Instructions
Cream butter, brown sugar, and salt in bowl of an electric mixer.
Add in peanut butter and mix well.
Slowly blend in flour and rolled oats. Mixture will be crumbly.
Press ⅔ of the crumbs into the bottom of an ungreased 9 x 13 inch pan.
Spread entire jar of jelly over top and then sprinkle with remaining crumb mixture and press down lightly.
Bake at 375 degrees for 25-30 minutes or until golden brown.
For the recipe you will need a good peanut butter, one of our favorites is this 
SMUCKER'S® Natural Creamy Peanut Butter.
 I love it because it is made with fresh roasted peanuts and salt (less than 1%!)…you cannot go wrong with that! It's naturally sweetened with peanuts and no added sugar. It has no added stabilizers or hydrogenated fats. It does have a natural oil separation, so you just stir and refrigerate! And it's available a select retailers nationwide in 5 varieties:
Smucker's Natural Peanut Butter Creamy
Smucker's Natural Peanut Butter Chunky
Smucker's Natural Peanut Butter Honey
Smucker's Natural Peanut Butter Reduced Fat
Smucker's Natural Peanut Butter No Salt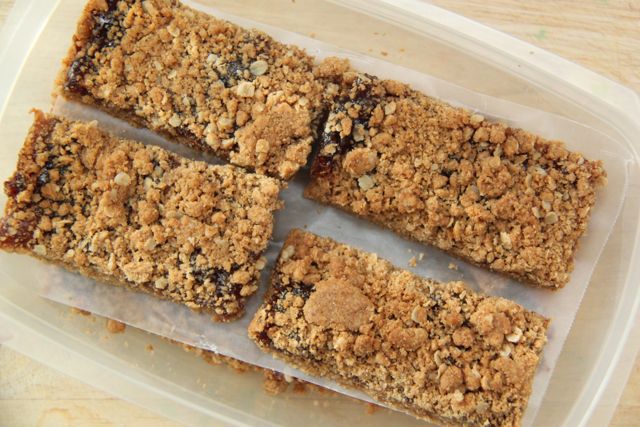 Like I mentioned before, I brought these Peanut Butter and Jelly Bars with us to visit historic Harper's Ferry (located in Maryland, Virginia, and West Virginia) and let me tell you what a cool Historic National Park this was! I can't believe I had never visited before in my life (and I used to live out this way!)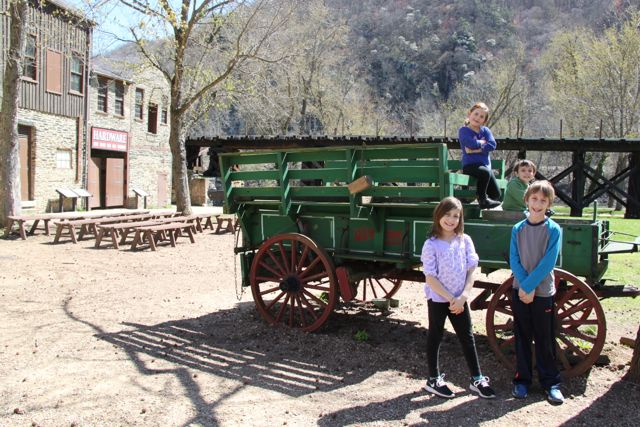 Just a little bit about Harper's Ferry if you have never been (from the National Parks Conservation Association):
Harpers Ferry has been the site of a number of historic events. It was a point of supply for Meriwether Lewis' Corps of Discovery, the site of John Brown's abolitionist raid in 1859, a key Civil War battlefield and the meeting place for the Niagara Movement, a 1906 gathering of civil rights leaders. Its position at the confluence of the Shenandoah and Potomac Rivers not only set the stage for such historic events but also makes this national park a haven for rare native plants.
Harpers Ferry National Historical Park offers visitors the opportunity to explore exhibits to learn about our shared history, walk along Civil War battle lines, join a ranger-guided tour and hike more than 20 miles of trails.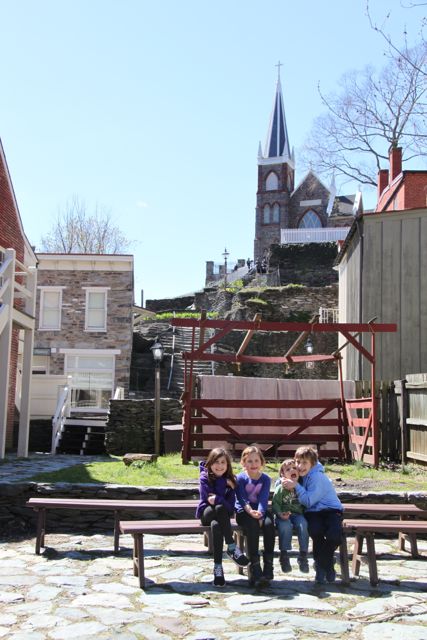 The National Parks Conservation Association has preserved many of the buildings (umm hello, that church? Beautiful!!!) and landscapes and it was really neat to look into the different shops and go back in time. We were allowed to walk through many of the buildings and read all the interesting information as well as see many old civil war era cannon balls, rifles, and clothing too.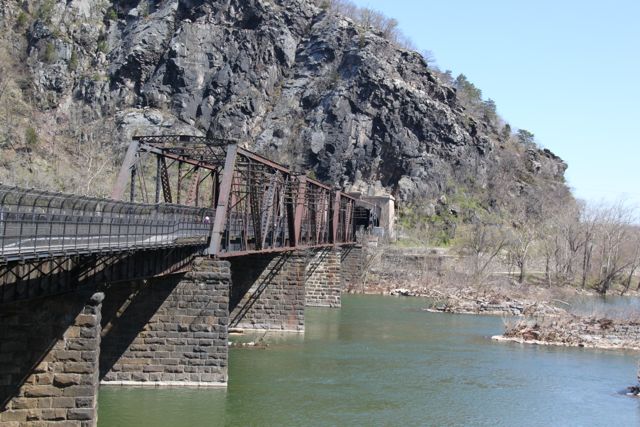 There was some really great hiking areas along the river too, one path went along this old railroad bridge, it was sooo pretty!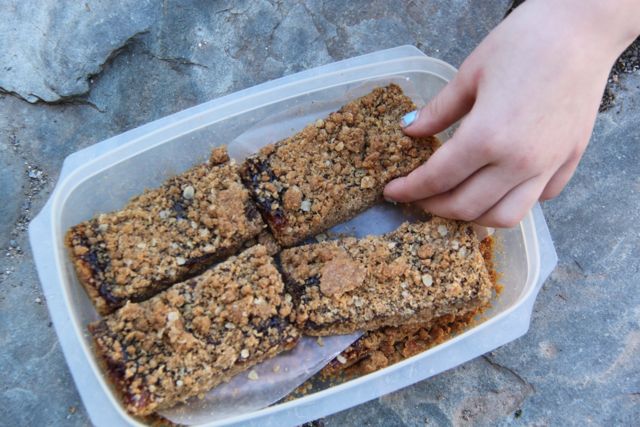 And of course, we needed sustenance on our hike…I was so very happy that I brought these along in our backpack. They were the perfect healthy and filling treat!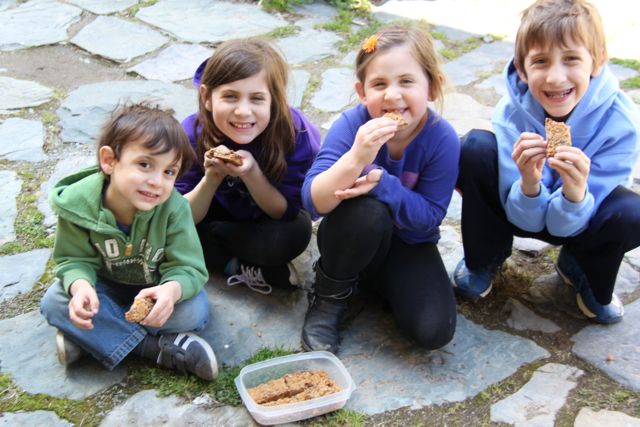 Smucker's Natural Peanut Butter is partnering with the National Parks Conservation Association (NPCA) for the fourth consecutive year to support America's parks. Smucker's supports the efforts of the NPCA to conserve this nation's natural wonders by donating $100,000 and encouraging consumers to get involved with NPCA initiatives across the country. Smucker's and the NPCA encourage fans of simple, natural taste to continue nourishing lives and protecting the amazing landscapes of our nation's local and national parks through the Make a Natural Difference campaign. Smucker's and the NPCA will highlight both big and small ways individuals and groups can make a positive impact- from volunteering at a local park to taking a weekend adventure to a national park.
You can visit the NPCA online or via Facebook or Twitter to learn more.
You can visit Smucker's online for a list of Smucker's Natural Peanut Butter varieties, nutritional information, product locator and delicious recipes or visit their Facebook page here.
Thank you for stopping by today! I hope you get out to your local national parks on your next weekend adventure!
Love,
Maggie
*This post was brought to you by Smucker's Natural Peanut Butter and the National Parks Conservation Association (NPCA). The content and opinions expressed below are that of Smashed Peas and Carrots.