Hooray, hooray! We are finally getting some beautifully hot and sunny summer days! It's finally been officially hot enough to go to the pool and Penny is cast-free as of last week so we are living it up, crazy-style! One of my favorite things to make (and my littles to eat) in the summer are popsicles. I'd rather make them myself so I know exactly what ingredients are in them then buy the junky ones at the store. A lot of times I will just make smoothies and freeze them into popsicles but lately our go-to popsicles are these awesome Pina Colada Popsicles! They have just the right amount of sweetness and pineapple coconut-iness that makes the pure perfection!!!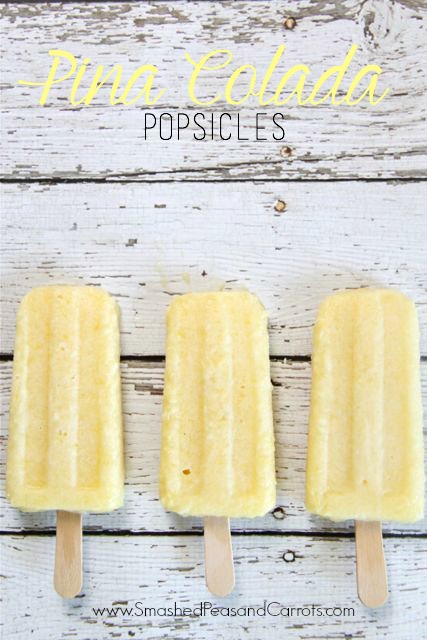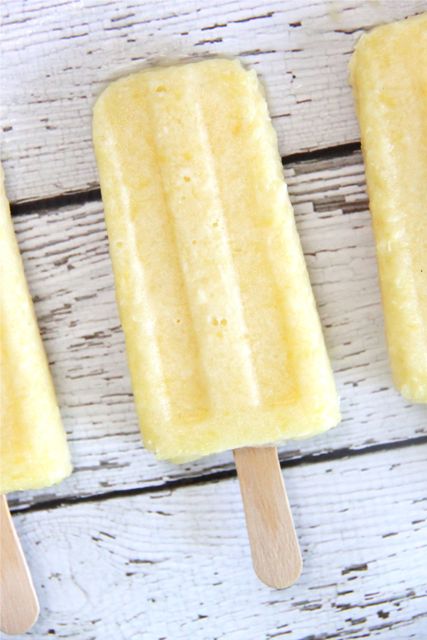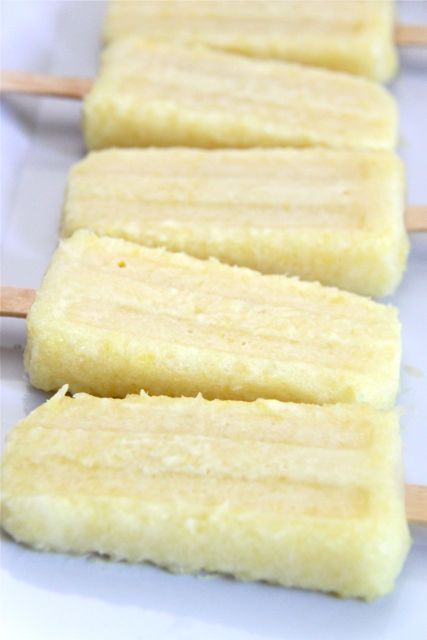 To make these Pina Colada Popsicles you only need two ingredients (well, three if you want to add in a little rum extract but you don't have too!) I also blend them just enough so that they are still a bit pulp-y. So they are like yummy real fruit bars. But if you are not a fan of that and don't like that sort of texture just keep on blending until they are nice and smooth.

Pina Colada Popsicle Recipe
Ingredients
1 20 oz can of crushed pineapple, with juices
⅔ cup of Real Coconut Cream
¼ tsp rum extract (optional)
Instructions
Add all ingredients into the container of a blender and place the cap on.
Blend until smooth.
Pour mixture into a popsicle mold and freeze 8-10 hours.
Enjoy!
Seriously. You only need two ingredients to get you dreaming of a Jamaican getaway!
You will need one 20 oz can of crushed pineapple with the juices and 2/3 cup of Cream of Coconut. You usually will find this in your grocery store where you buy mixers for alcoholic drinks. I would implore you not to use coconut milk as you will not get the same sweetness and creaminess that the Cream of Coconut adds. It is a truly necessary part of these popsicles. Okay. You have been warned! You may also add in 1/4 teaspoon of rum extract. This will give you more of an authentic pina colada taste. Sometimes I add it, and sometimes I don't. They really are great either way.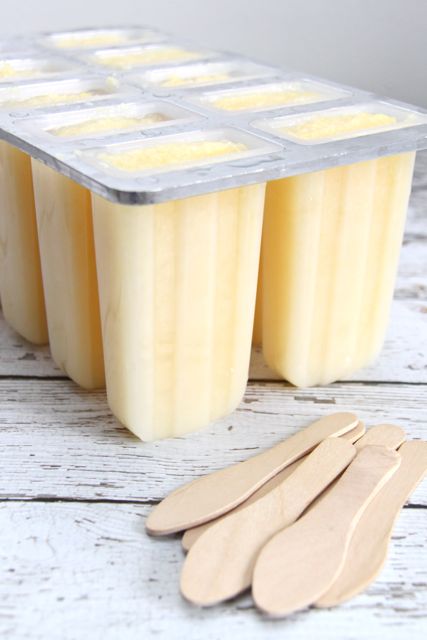 Blend up all the ingredients and pour the mixture in to a popsicle mold. Depending on your mold, you may get anywhere from 8 to I don't know popsicles. It's all a guessing game peeps!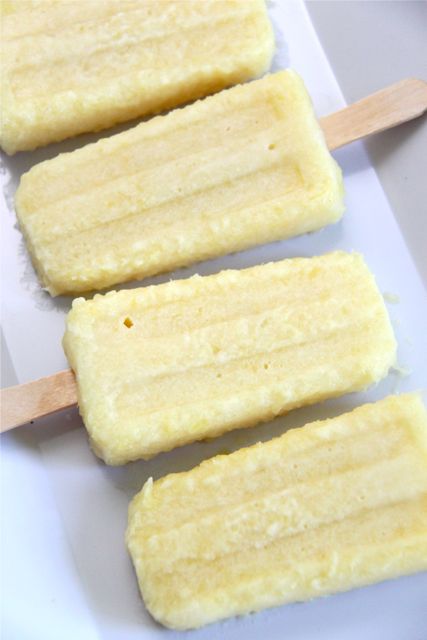 Then freeze those babies for a while. I usually make these at night so that they are ready to eat by morning…or late morning if you are a mean mom like me and won't let your kids eat popsicles for breakfast.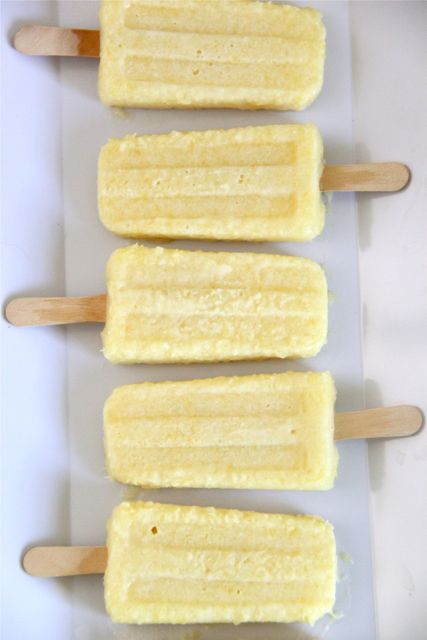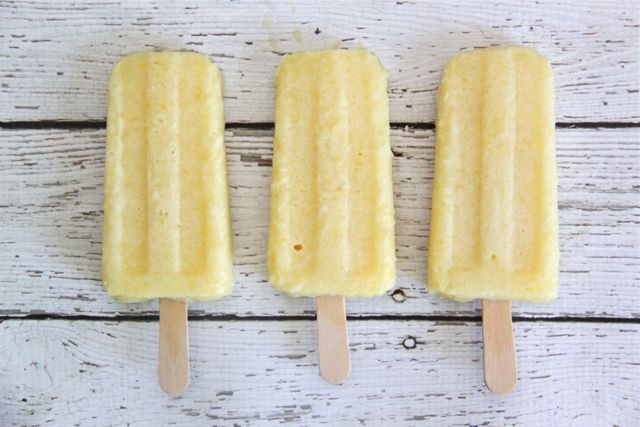 Yum, yum,  and yum! There is nothing quite so tasty as the pineapple coconut combination of a pina colada!
Thanks for stopping by today!
Love,
Maggie