*This post is in partnership with Hulu. All opinions and creations are 100% my own, as always!
You guys! This has to be one of the cutest Kids Crafts I've done in a while. Do you remember the cute girl-centered super hero cartoon, The Powerpuff Girls? Well, classic episodes of The Powerpuff Girls are now streaming on HULU and to welcome them to the land of streaming all day, erry day I made these super cute and super easy to make The Powerpuff Girls Paper Plate Masks as a fun Kids Crafts activity! Their little faces will make you smile…how cute are these superhero girls! You can create them together with your kids before you all sit down to watch an episode on Hulu…this way they will be one with their favorite crime fighting, save the world before bed little girls, Buttercup, Blossom, and Bubbles!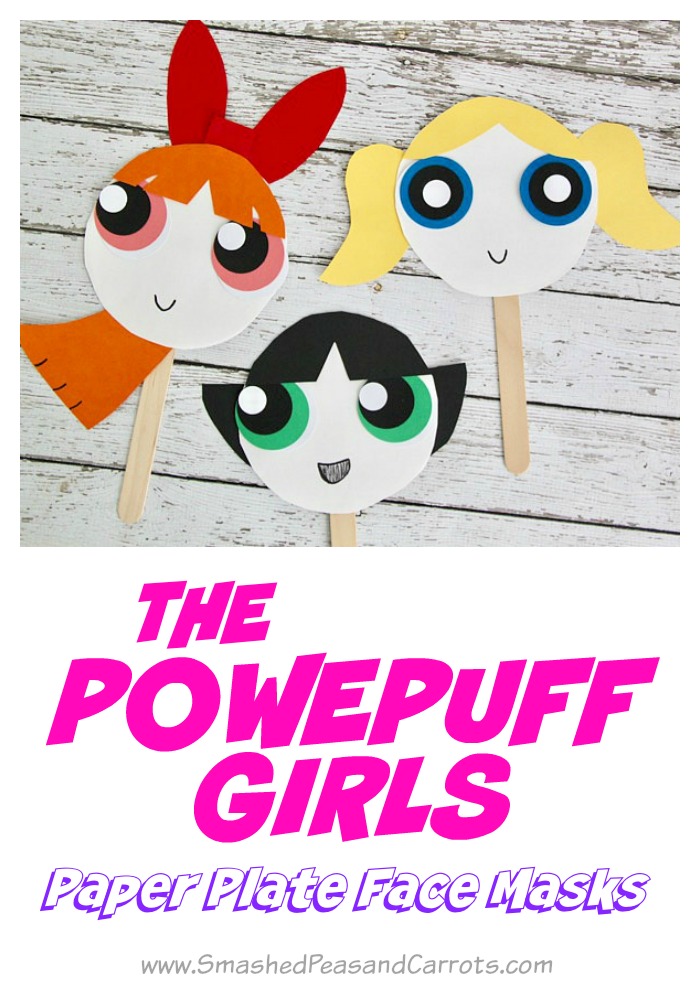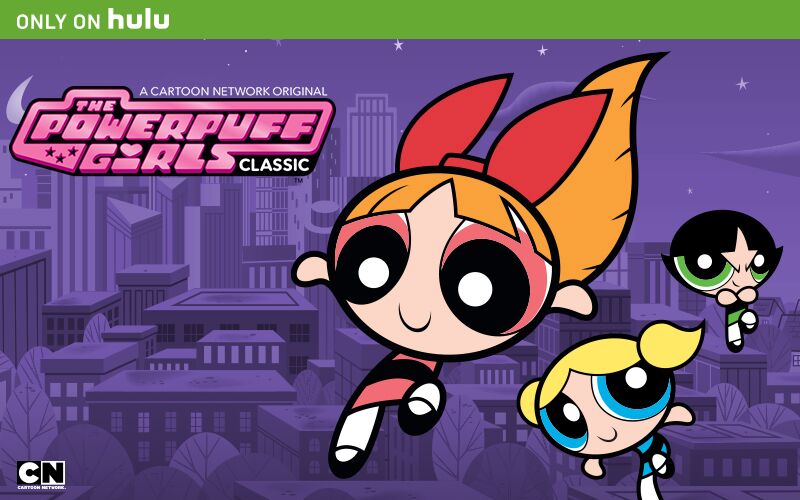 In case you are new to all things The Powerpuff Girls, here's a little review for parents and kids alike…and remember, Hulu is the only place to find these classic episodes of the animated series, The Powerpuff Girls:
The Powerpuff Girls centers on three sugar-coated superheroes, Blossom, Bubbles, and Buttercup, whose missions in life alternate between going to school, fighting crime, winning at hopscotch and saving the world before bedtime. The girls are frequently called upon by the town's mayor to help fight nearby criminals using their powers. While their differences cause them to squabble and tease, their individual strengths combined always lead them to victory. They rely on teamwork, trust, and friendship to thwart evil (in the most adorable way).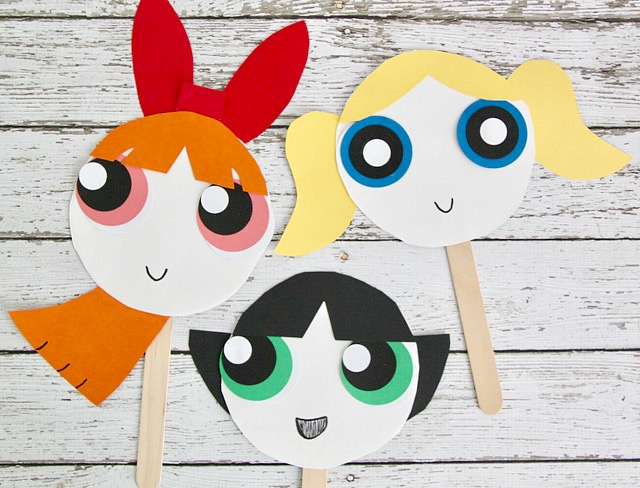 The Powerpuff Girls Paper Plate Masks
To make these The Powerpuff Girls Paper Plate Masks you will need the following:
paper plates
black marker
scissors
glue stick
cardstock or construction paper in red, pink, blue, green, yellow, black, and white
popsicle sticks
hole punch, optional
Template for Masks found here: The Powerpuff Girls Paper Plate Face Masks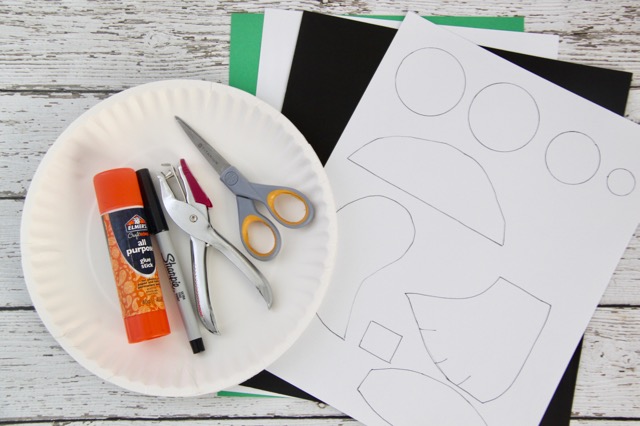 Once you print out your template, trace the pieces onto your card stock or construction paper.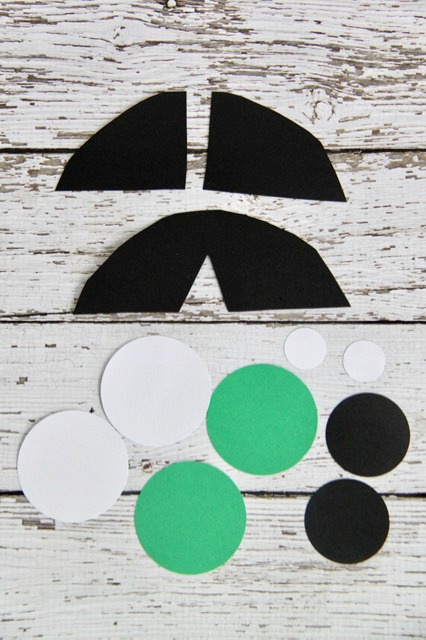 The large half circle shape will be the hair template. You will need to clip it with scissors to make it look like each girls' specific bangs. For Buttercup, you will need to trace two in black. You will also need two large circles for the white of the eyes, two large circles for the colored part of the eye (in green for Buttercup), two medium circles in black, and two small circles in white for the very inner eye.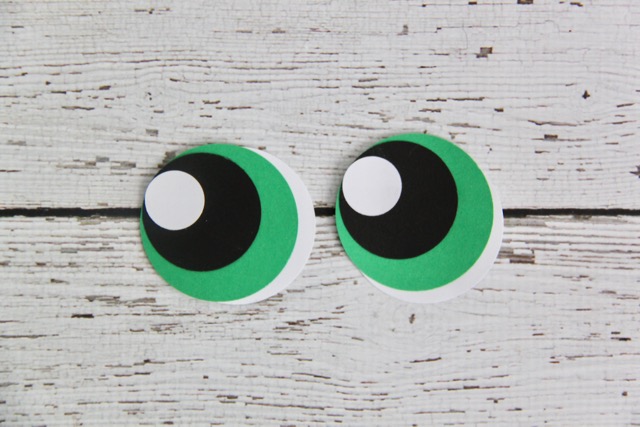 You will put the eyes together using you glue stick, like above.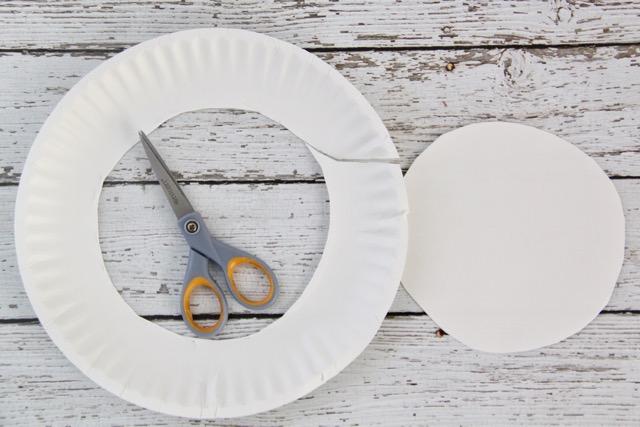 Next, you will use your scissors to cut the center circle out of the paper plate, set aside when done.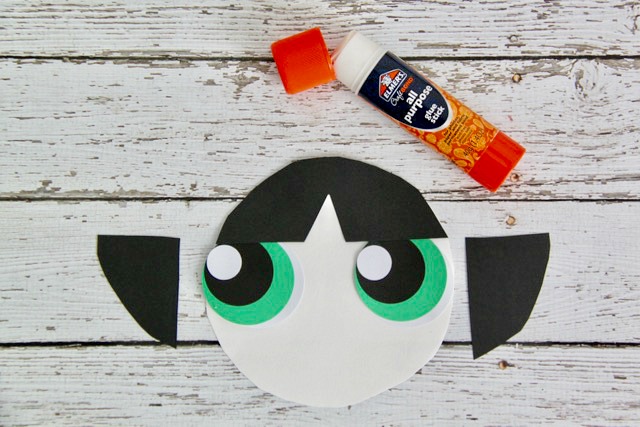 To assemble Buttercup, we will need two black half circles for her hair. One we clip a triangle out of for her bangs. The other we will cut in half and glue to the sides of her face for her short hairdo. Then glue on her eyes.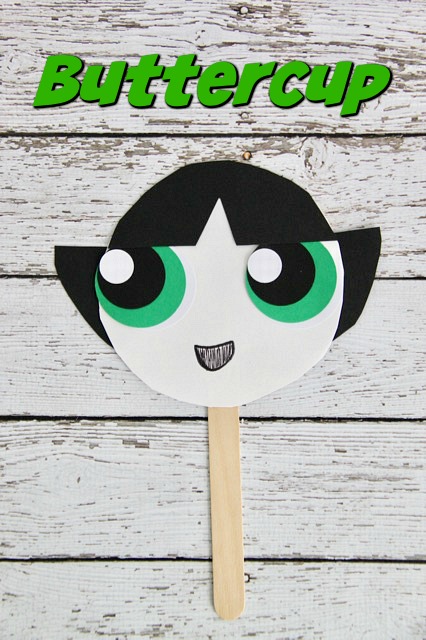 Glue the face onto the popsicle stick and then draw on her mouth with a black marker.
How cute does she look?!!! If you'd like you can use a hole punch to make small circles to see out of. My kids just like holding these up to their faces though!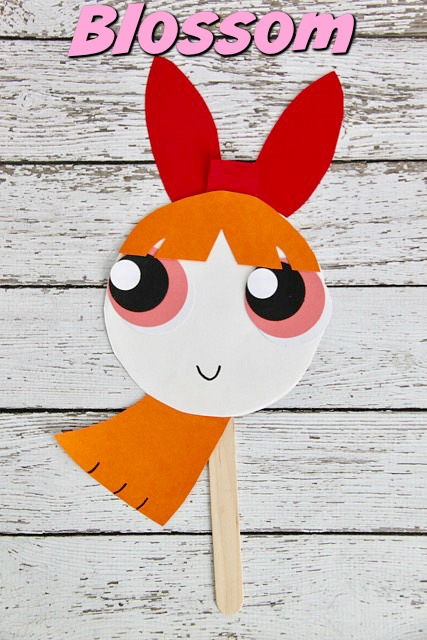 And here is Blossom!
And Bubbles!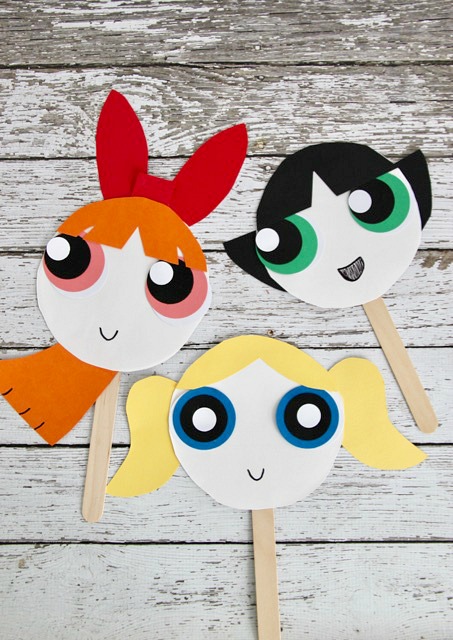 And all three girls…"saving the world before bedtime"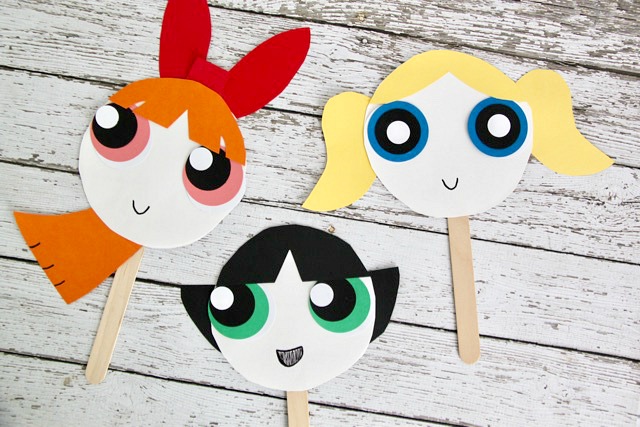 Hulu is THE streaming destination for the best of TV, and a great selection of films! Plus, you can stream almost anywhere, on any device, including gaming consoles, set-top boxes, tablets, mobile phones, and more. Visit Hulu.com to start your free trial.
You can follow Hulu here: Facebook // Twitter // Instagram // Google+
And you can see a trailer of the show here:

For more delicious and easy recipes please LIKE Smashed Peas and Carrots on Facebook or follow me on Instagram or Pinterest for more great ideas!
Thanks for stopping by today!
Love,
Maggie