Can you believe this!
TWO giveaways in one week!
That's just crazy talk but you so deserve it 🙂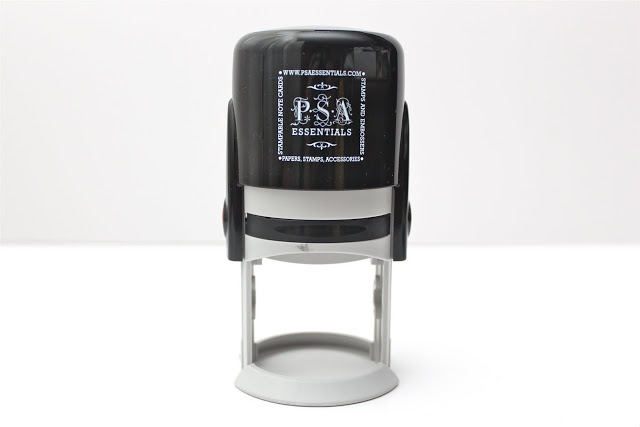 PSA Essentials
 sent me one of their self-inking custom stamps with patent-pending Peel & Stick technology which makes the stamps completely interchangeable and asked me to review it for them.  It sounds like a pretty cool stamper, right!
So what did I think?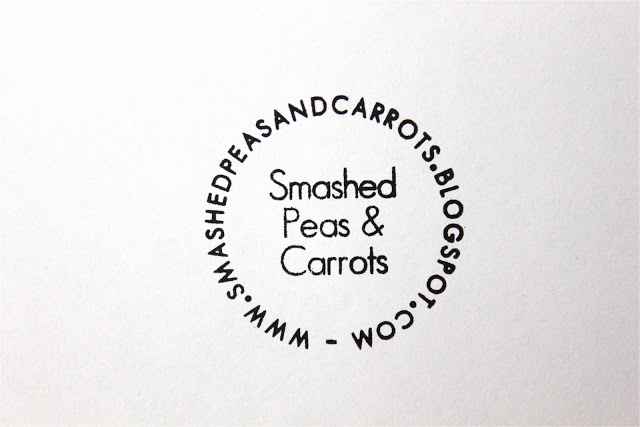 Umm…do you see this custom made AND interchangeable Smashed Peas and Carrots stamp in the Christi font?  Yeah, this product is pretty freakin' awesome 🙂
The outer circle of words, the 'www.smashedpeasandcarrots.com' part is separate from the inner circle of words, the 'Smashed Peas & Carrots' so I can stamp using both outer and inner parts of the stamp together or separate!  I love this for my
Etsy shop
packaging!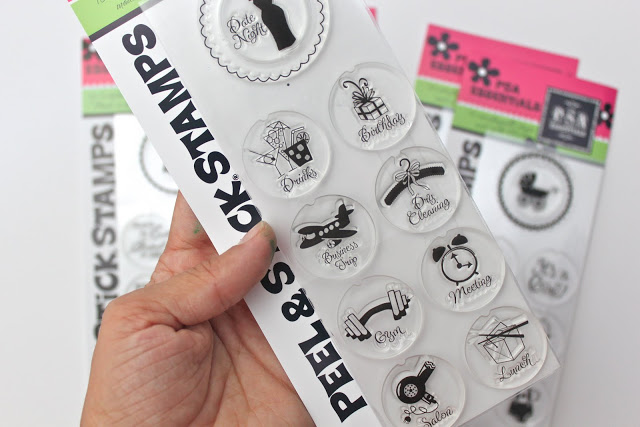 The stamper is really easy to use to say the least.  It has a really smooth mechanism for easily changing the ink pad, it stamps with hardly any pressure and gives a nice even colored and vivid inked stamp.
There are a ton of interchangeable Peel & Stick stamp sets to choose from too!  Each set (Datenight, Carriage, Superstar, Mom's Calendar are just a few I was able to try out) comes with one outer ring stamp and 9 inner circle stamps.  So the stamping possibilities are endless…anyone here good at math?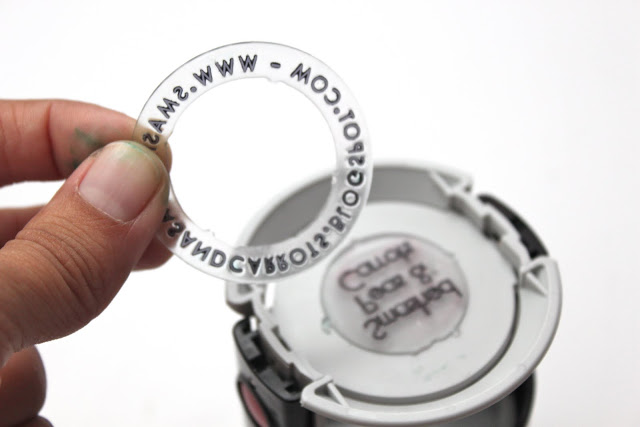 Here's a peek at how easy it is to change out your stamps.  Just wipe the ink off of you stamp with a wet cloth and then peel the outer ring first.  If your stamp were to ever lose it's stickiness you just run them under water and it is as good as new…cool!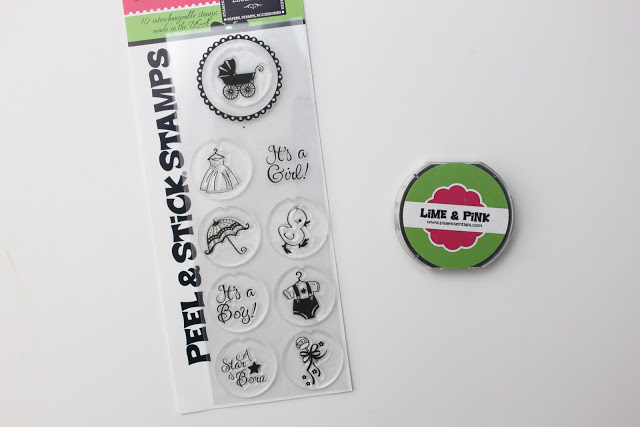 PSA Essentials also carries a huge variety of award-winning stamp inks, including these way cool two-ink sets.  This way your outer ring stamp can be one color and the inner circle stamp can be another!
I am helping to throw a baby shower in a few weeks and the ink pad with the Lime and Pink struck me as the perfect color combo for a perfectly sweet baby girl shower!  'Pink with a Twist'..I love the theme already!  Can you guess what fun kinds of food and drinks we will be serving?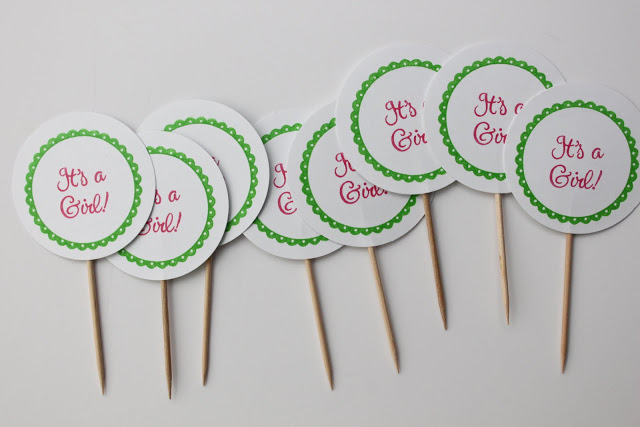 I took the 'It's a Girl' Peel & Stick stamp and made a whole bunch of cupcake toppers.  I love how sweet they turned out!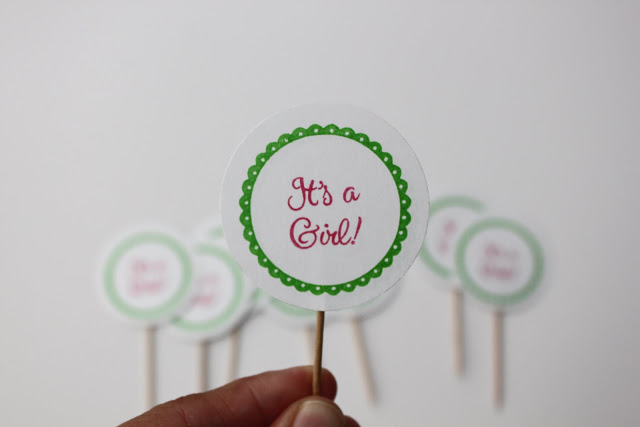 I used a 2 inch circle punch to cut them out and then taped them to the top of toothpicks, voila we have cupcake toppers!  Now we will have some pretty decorated pink-alicious cupcakes to enjoy, oh the cuteness…make it stop!
Alright…so now that you have seen a fun project you can do with these stamps it's time for the giveaway!
PSA Essentials
is giving away
ONE Custom Stamp
to one of my wonderful blog readers!!
To enter all you have to do is…
     Just stop over and click the Followers button!
     Then don't forget to come back here and comment telling me you did!
Easy Peasy Lemon Squeezy 🙂
Giveaway ends
Sunday July 31 at 8 am!!
XOXO,