OK
, as promised, here is the recipe for the
sweet
dip that I made for our Halloween Bash. This dip had some majorly rave reviews and many people wanted the recipe. It is super easy to make and tastes like a pumpkin pie without the crust…nummy in the tummy! A sweet treat to make that's healthy to boot!
Need
a nice and festive dip option for your Halloween party? Well then, let's get to makin' it!
Pumpkin Pie Fruit Dip
Ingredients
1 smaller sized can pureed pumpkin (not the ginormous sized one ANDnot the pumpkin pie mix!!)
1 brick of softened cream cheese (use ⅓ less fat to keep it nice and healthy!)
1½ -2 cups powdered sugar
1 Tbsp pumpkin pie spice
2 tsp cinnamon
Instructions
Mix all the above ingredients together in a large bowl.
If you have a mixer, use it so you can get all the lumps out.
That will make it nice and smooth and pretty looking!
If you want you can gut a miniature pumpkin and serve it in there so it's all festive and such.
Serve with apple slices, bananas, graham crackers, nilla wafers, ginger snaps.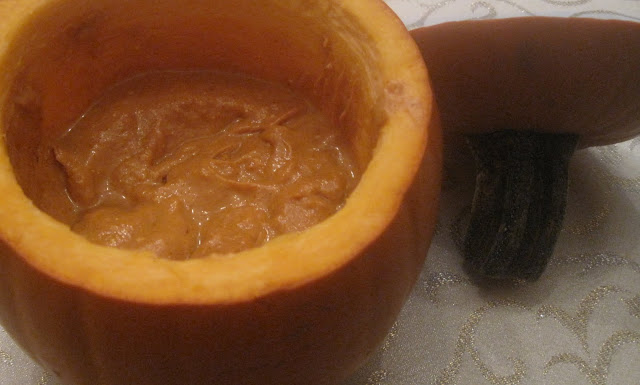 Looks oh, so good!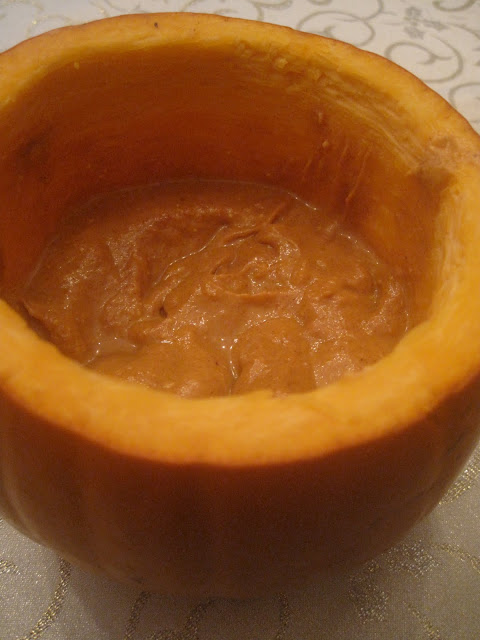 Just right for a Halloween Bash