This Radio Flyer Customizable Book Gift Box is the perfect personalized holiday gift for all the sweet boys and girls in your life.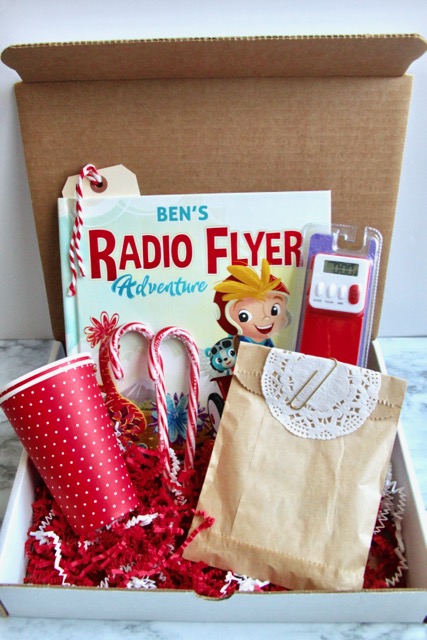 If you are in need of a great gift idea for a child, may I highly suggest putting together a reading box as a fun holiday surprise? I have done these in the past years (like this Rudolph Gift Box here!) for my nieces and nephews and coordinated each box to a Christmas movie or book along with a fun snack so they could snuggle up and read with their parents. In my opinion, kids can never have enough books to read! This year I am sending our family's newest little member this super cute reading box which will include a book personlized just for him!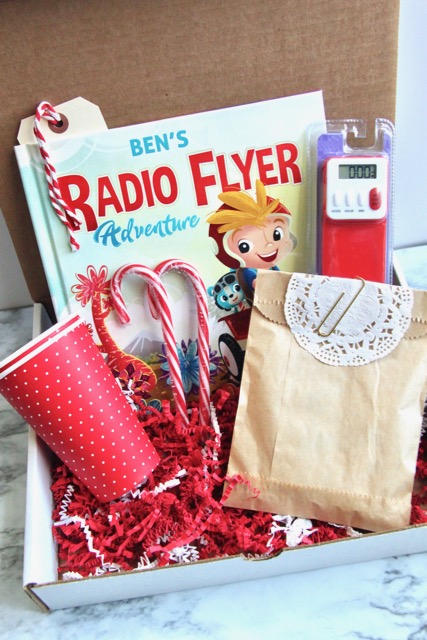 Radio Flyer Customizable Book Gift Box
Radio Flyer has been powering play and inspiring imagination in kids of all ages for 100 years and Radio Flyer is committed to great design and innovation with their time tested wagons, tricycles, pre-school scooters, and other ride-on toys. In celebration of their 100th anniversary, Radio Flyer is launching a fully customizable children's book in collaboration with I See Me. The book, My Radio Flyer Adventure, allows you to customize a book not only in words but in the pictures too.
Sounds cool, right? Earlier this month I hopped on the Radio Flyer website to create a book for my kids' newest cousin, sweet baby Ben. All you need is a few minutes of your time to fill out information like the child's name, hair color, skin tone, Radio Flyer product in the story and compose the dedication. And in about a week's time you get the cutest little book sent to you ever!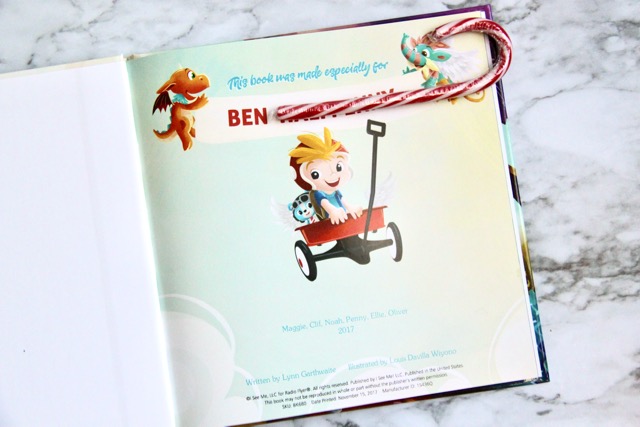 Here is the dedication page!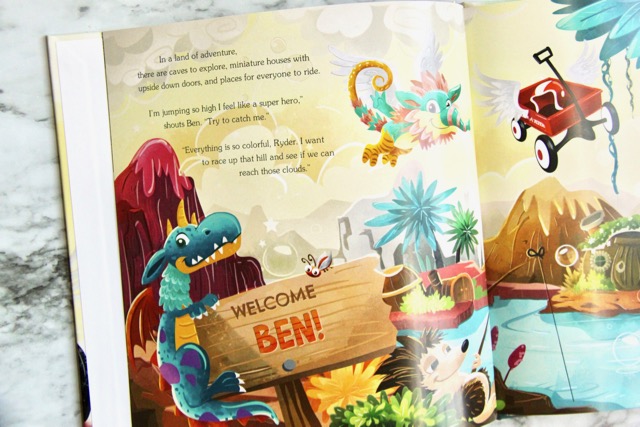 And here is a peek at one of the pages in the book…I love all the bits of personalization you come across!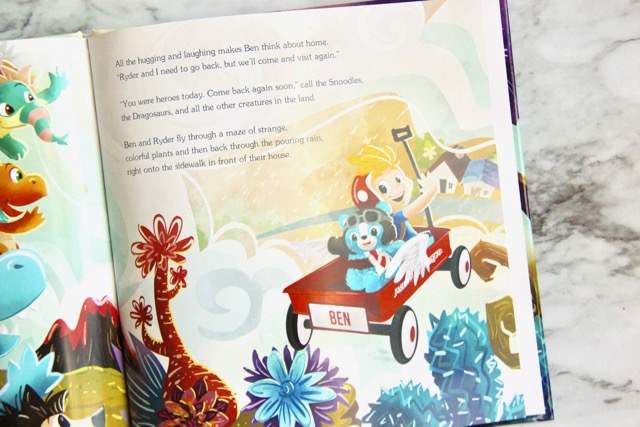 Did you catch that cute little license plate? Totally adorbs!!!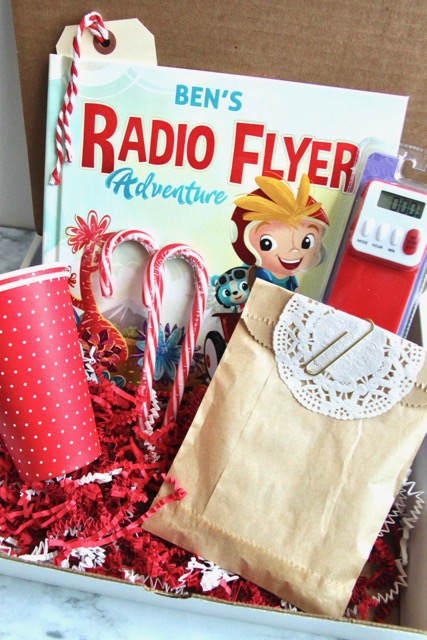 Once I received the book, I wanted to put together a little Christmas package for Ben and his parents (my littlest sister and her husband!) I think it is so important to read to your kids, even when they are babies, so that they not only hear your voice but pick up on social cues found in the pitch of our voices as we make exclamations or questions. Babies learn so much from how we talk and when we read to them they also are learning the beginnings of how we read…reading left to right, top to bottom, and flipping pages.
This little gift box includes Ben's My Radio Flyer Adventure book, a couple packages of hot chocolate and candy canes (for his parents of course!), and a reading timer bookmark because my kids love using theirs so much for tracking how many minutes they read each night they thought Ben might like one too! 🙂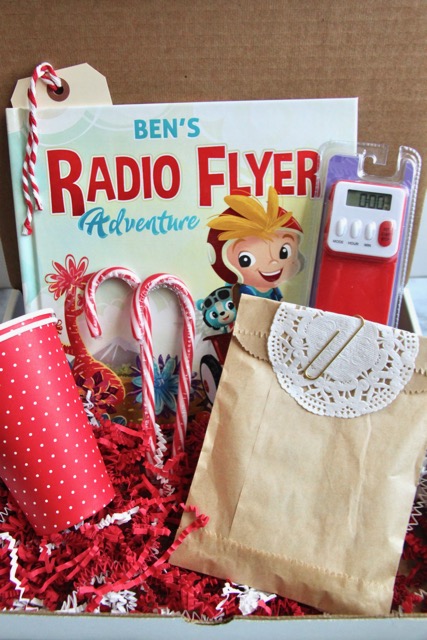 If you'd like to personalize your own book for someone you know this holiday season, you can click over to their website here and use my reader discount code:  MAGGIE15 to get 15% off your book (valid through Dec 31, 2017)!
We have always loved Radio Flyer and still have our wagon to this day. It helped me get out of the house and around the block with four kids when this momma needed some exercise and a way to get everyone to the park! Radio Flyer is hosting a contest called the 25 Days of Holiday Giveaways starting November 21 through December 15. You can ENTER HERE to win lots of amazing products from Radio Flyer like their super awesome wagons, trikes, and scooters, etc!
You can also find out more about Radio Flyer via all their social channels here:
Pinterest  // Facebook // Instagram // Twitter
For more delicious and easy recipes and craft ideas please LIKE Smashed Peas and Carrots on Facebook or follow me on Instagram or Pinterest for more great ideas! And if you like this, you may enjoy these posts as well!
• Rudolph the Red Nosed Reindeer Family Movie Night
• Gingerbread House Party in a Box
Thanks for stopping by today!
Love,
Maggie
SaveSaveSaveSaveSaveSave
This is a sponsored conversation written by me on behalf of Radio Flyer. The opinions and text are all mine.
This is a sponsored conversation written by me on behalf of Radio Flyer. The opinions and text are all mine.