Have you picked strawberries yet this season? We make a point to do this every summer and we look forward to it so much! It is always a good time and is a great way to get everyone outdoors and doing something fun. The first time we went this season we picked 10 lbs and they were gone in just one day!!! Oy! These kids will eat me out of house and home! One of our favorite things to make with our fresh berries is always a jar or two of delicious Homemade Strawberry Sauce. It is so yummy on pancakes, cakes, cupcakes, oatmeal, you name it!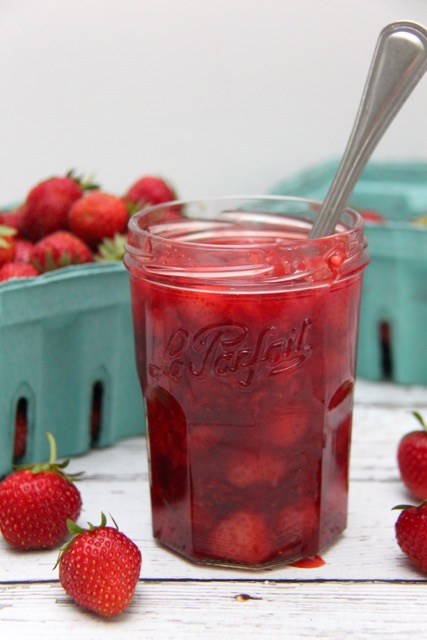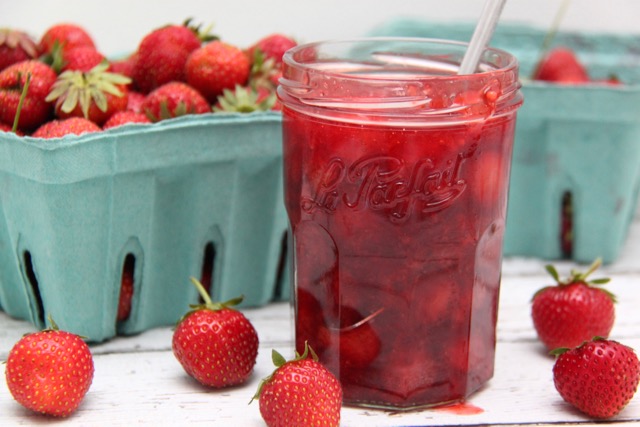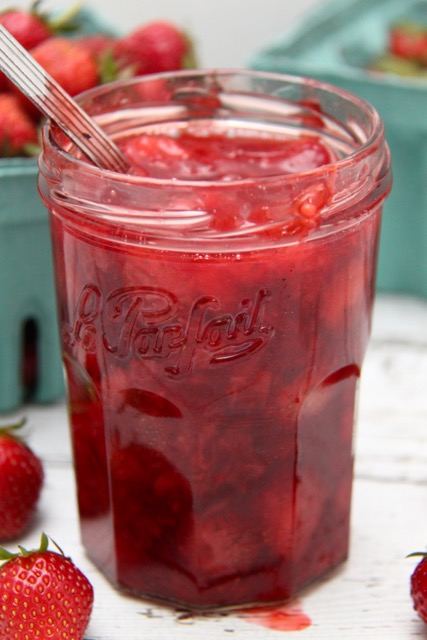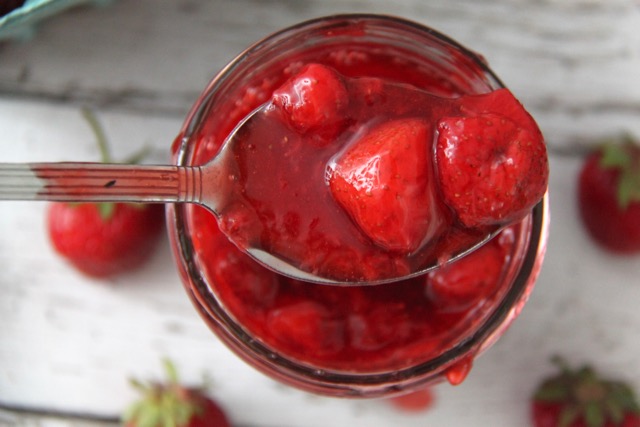 This summer my oldest two littles made our Homemade Strawberry Sauce for the first time by themselves. They are both budding chefs and were ecstatic to take the reins on doing all the prep and cooking work themselves! They even made the cake and whipped cream we ate our sauce with…I think I am kinda liking this "kids growing up" a bit finally! 😉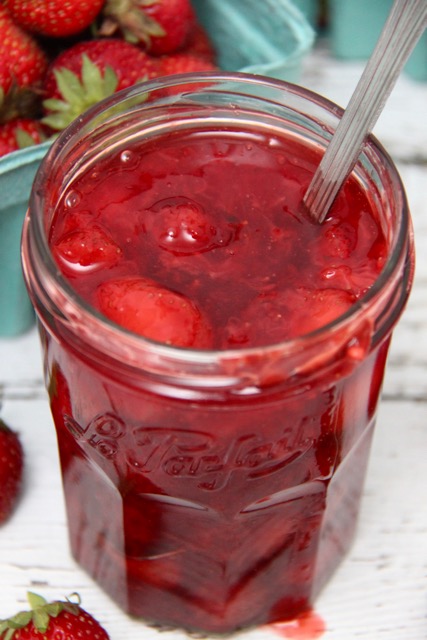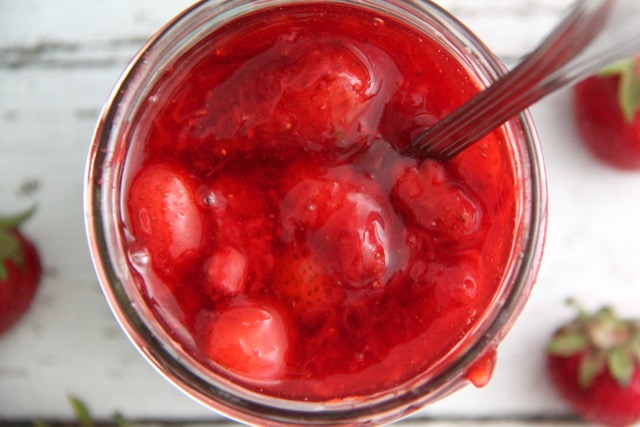 If you are looking for an amazing Fresh Homemade Strawberry Sauce look no further, this one is a winner through and through!!!

Fresh Homemade Strawberry Sauce
Ingredients
1 pint or about 2 cups fresh strawberries
¼ cup evaporated cane sugar (or granulated white sugar)
1 tbsp lemon juice
2 tbsp water
1 tsp cornstarch
Instructions
In a small saucepan over medium high heat, place the clean strawberries (with stems removed) and mash half of them.
Add sugar and lemon juice, mix well, and bring the mixture to a simmer.
Reduce heat to medium-low and let simmer for about 15 minutes.
In a small bowl, whisk water and cornstarch and add it in to the strawberry mixture to thicken.
Stir until mixture thickens, about 1-2 minutes.
Remove from heat and let cool.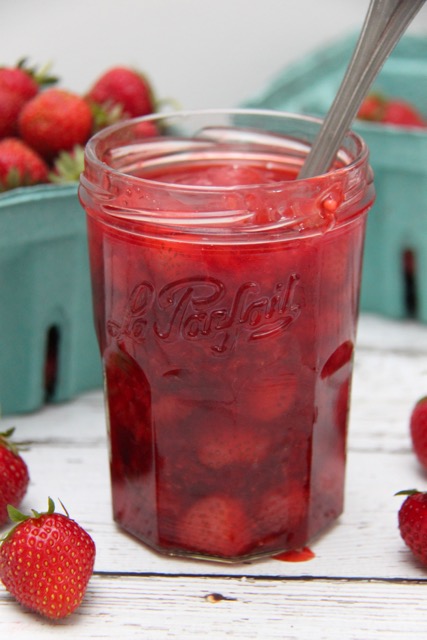 OMG! I want to eat this whole jar right here and now. You are going to love this recipe. It gives you just the right amount of thick strawberry sauce to chunks of delicious sweet strawberries…YUM!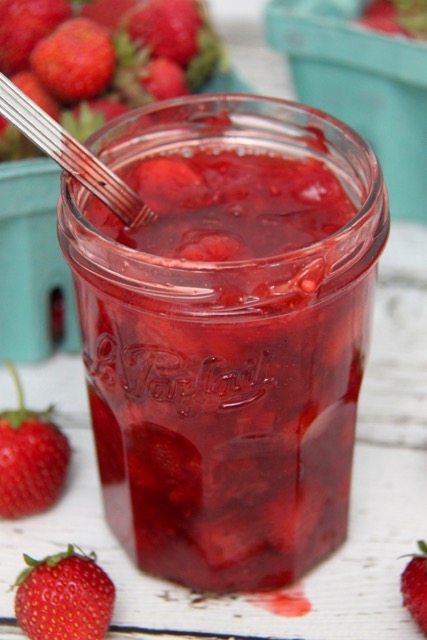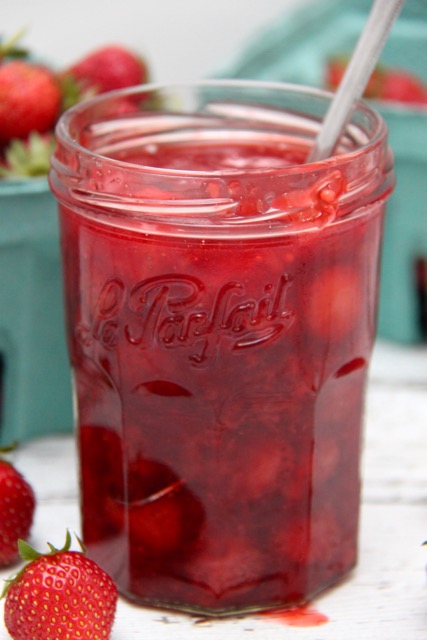 If you try this recipe out, I'd love to hear your thought!!
Happy summer and happy strawberry eating!
Thank you so much for stopping by today!
Love,
Maggie