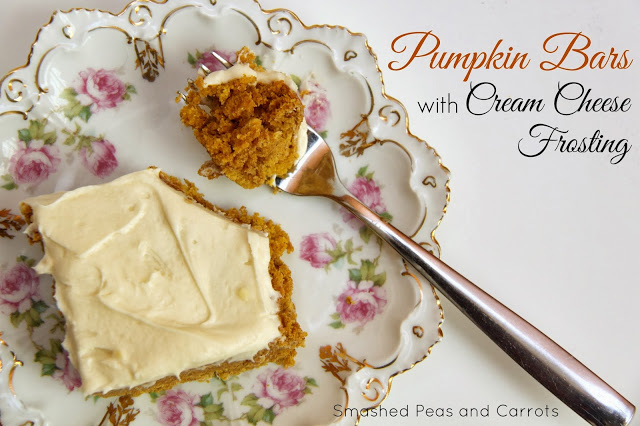 We had our first snowfall this week. And as much as I wished it would have happened a month later than it did, I will admit it was really pretty. We had just enough to cover the ground and it stayed around for a few days. The kids were ecstatic and even though they got home from school after 4 that day, they zipped through their homework and dug out all of their snow pants and boots to play in the snow well into darkness (which right now is around 5 pm!)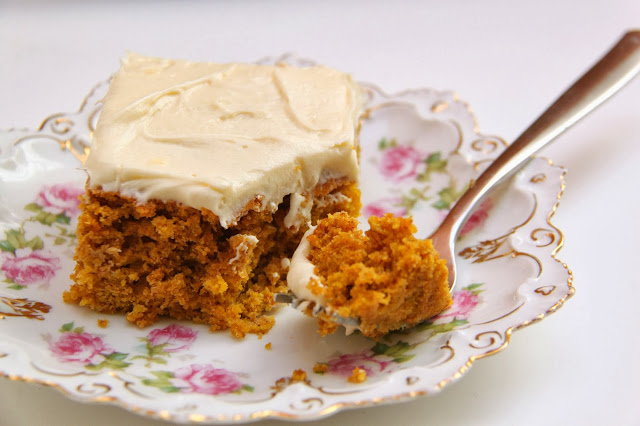 Just as the snow was falling I thought about how nice warm pumpkin bars would be for the kids after school snack. Unfortunately, that thought came 20 minutes before the bus arrived, wah wah wah! I started making these bars anyways and figured they would be a great dessert buuuut since it was snowing I figured we could eat them right after they cooled a bit which would mean….dessert BEFORE dinner! Yeah, every now and then you just have to do that.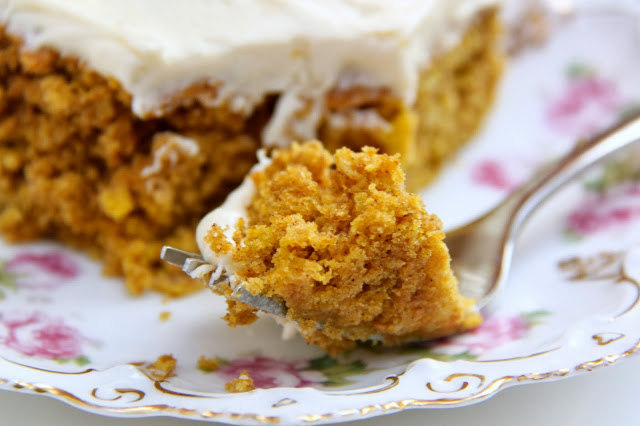 These bars are sooo good! I have been making them for years now and they always please every crowd. I frost them with my
4 Ingredient Cream Cheese Icing
which really makes them outstanding. And on a side note, I didn't have any vegetable oil when I made this particular batch so I replaced it with an equal amount of liquid-state coconut oil and they turned out perfect. Not a hint of coconut in them! Sweet!
Pumpkin Bars with Cream Cheese Frosting
Ingredients
1 15 oz can pumpkin puree
4 eggs
1 cup vegetable oil (or 1 cup liquid-state coconut oil)
1⅔ cup granulated sugar
2 cups flour
1 Tbsp cinnamon
2 tsp baking powder
1 tsp baking soda
1 tsp salt
Instructions
Mix all ingredients together in a medium size bowl.
Pour into a greased 9 x 13 inch pan.
Bake 40-45 minutes at 350 degrees.
Let cool and frost with 4-Ingredient Cream Cheese Icing (Recipe found at SmashedPeasandCarrots.com)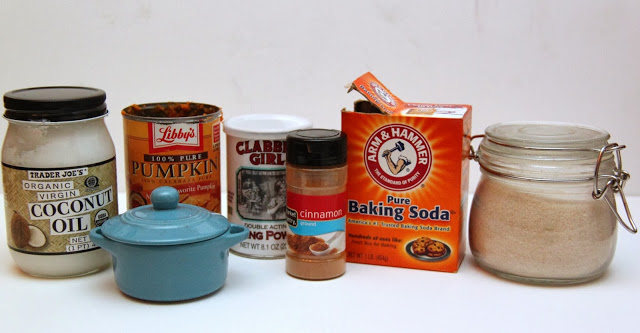 The ingredient list run down….pumpkin, baking soda, baking powder, salt, cinnamon, sugar, coconut oil (or vegetable oil)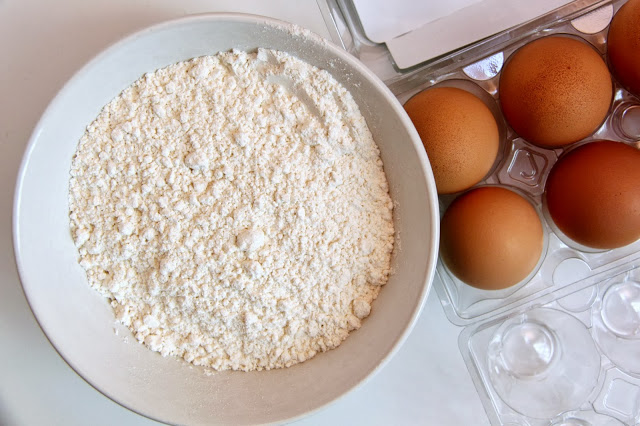 Flour and eggs!
This recipe is so simple, truly!
Mix all the ingredients together and bake at 350 degrees for 40-45 minutes in a greased 9×13 inch pan.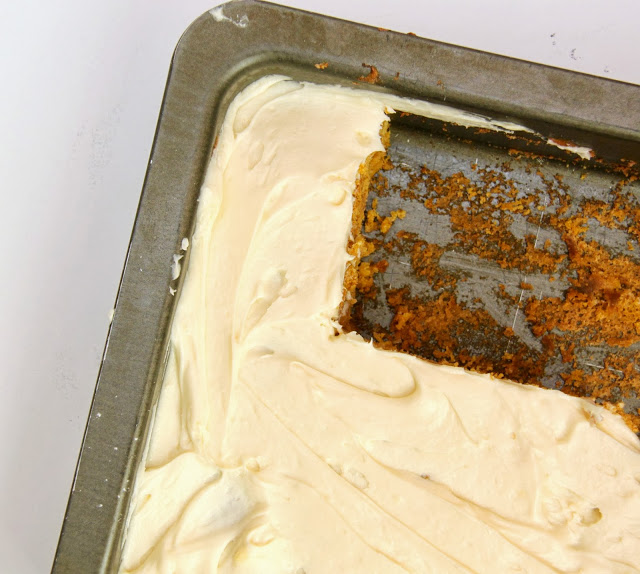 Yumm-o!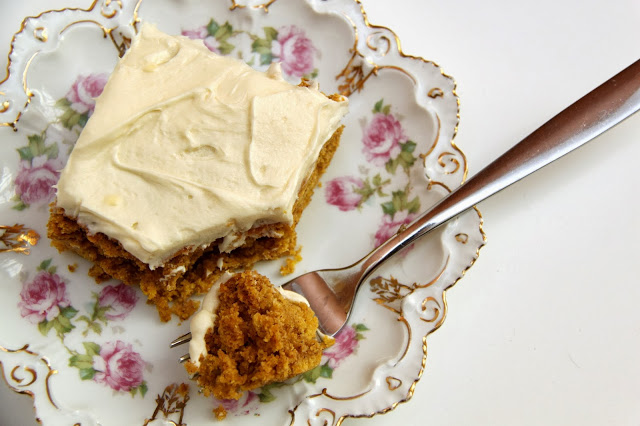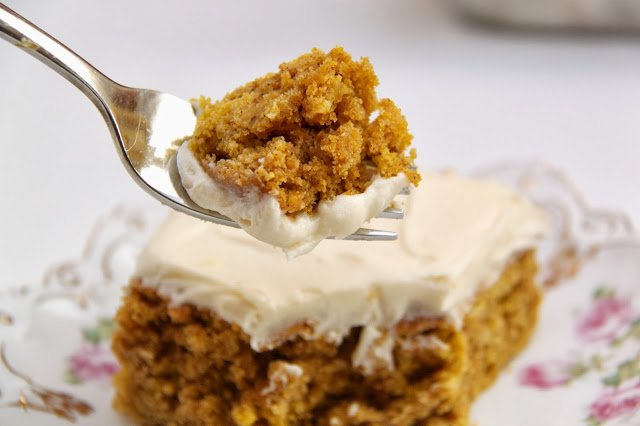 This would make a great dessert this Thanksgiving too! I hope you give it a try!!
Thanks for stopping by today!
XOXO,