With my kids back in school for a week now, I have been in major cleaning and decluttering mode. There is just something about starting the New Year off right with less clutter and cleaner spaces. And doing it without all those little hands…well, I can get SO MUCH DONE! I know that sometimes organizing your home can seem like such a big task, so much so that your body just freezes and you can't fathom even starting. I wanted to share with you some easy tips I use to Refresh Your Home for the New Year. Hopefully doing these little bite sized chunks can help you start to get your home more organized in the new year!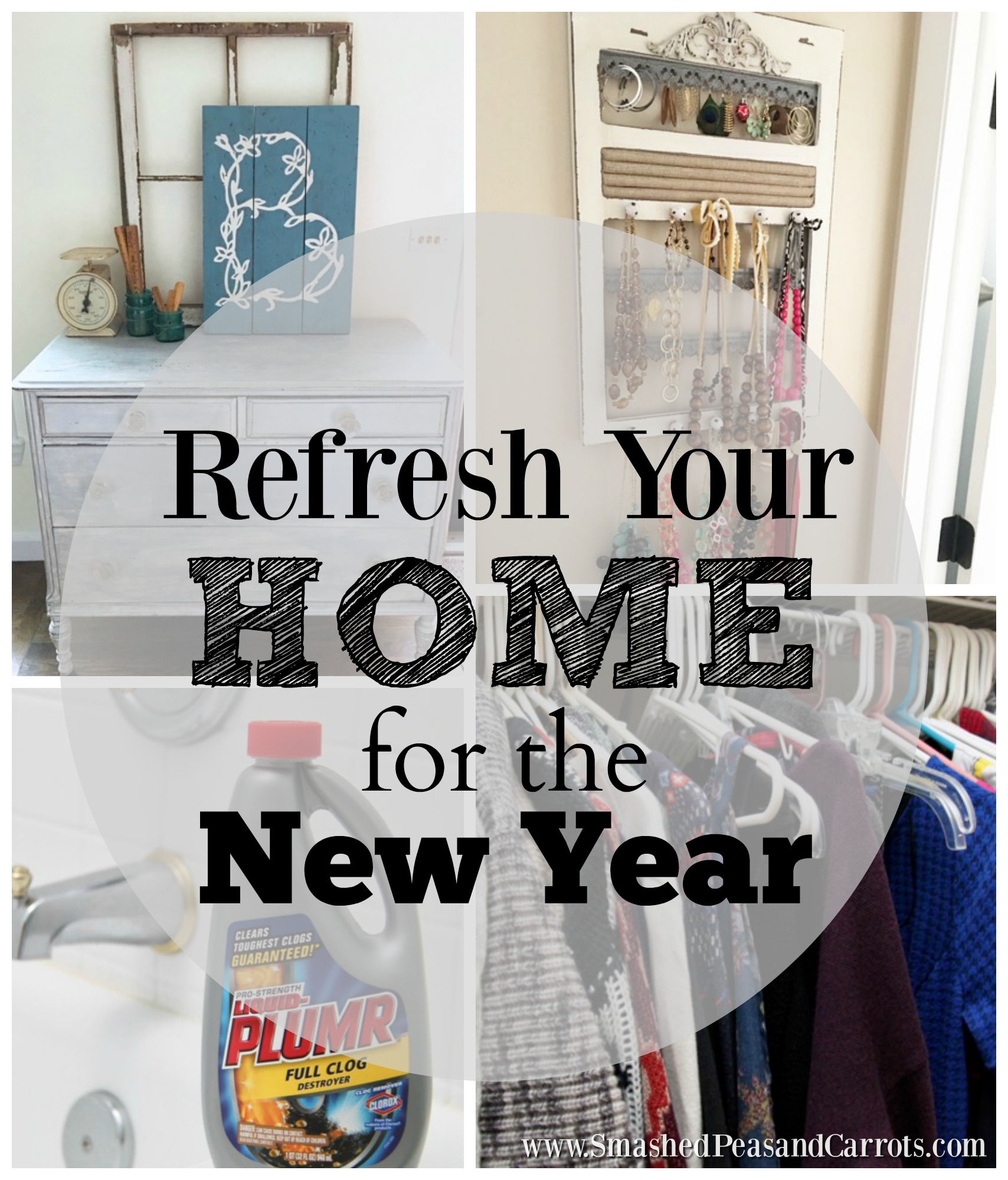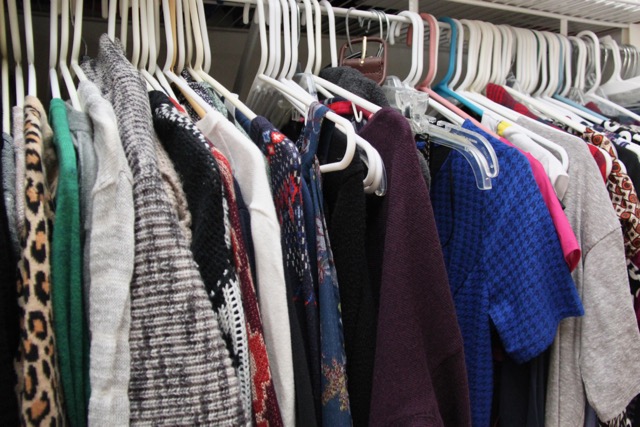 Refresh Your Home in the New Year
1.Refresh Your Closets 
One of the first things I do when I need to clean out my home is to streamline my closets. To me, it is one of the simplest things to do and it has the biggest impact. If you have children, start with their closets and dressers and take EVERYTHING out and place it on the floor. Then one by one go through the clothes.
Clothing that is out of season…place it in a bin to save for the next child or, if no other children, place it in a bag to give away.
Clothing that is too small….place it in a bin to save for the next child or, if no other children, place it in a bag to give away.
Clothing with holes that can't be repaired…place in a trash bag unless you feel you can upcycle it someway.
Clothing that is too worn…place in a trash bag unless you feel you can recycle it someway.
Continue like this for all your children's clothing. And when you are done, organize the remaining clothes and place them back into drawers and closets.
When you go through your own closets follow the same steps. Except really take a good look at your clothing because it is going to be so much harder (I know, I know!) If you haven't worn it in forever, let it go! I find that if I try my clothes on, I usually realize that it fits so much differently the it did when I loved it (hello, kids!) and that is usually what really makes me let it go. 🙂
Do the same for all the shoes in your house. It helps to start in chunks, so kids shoes first, then yours!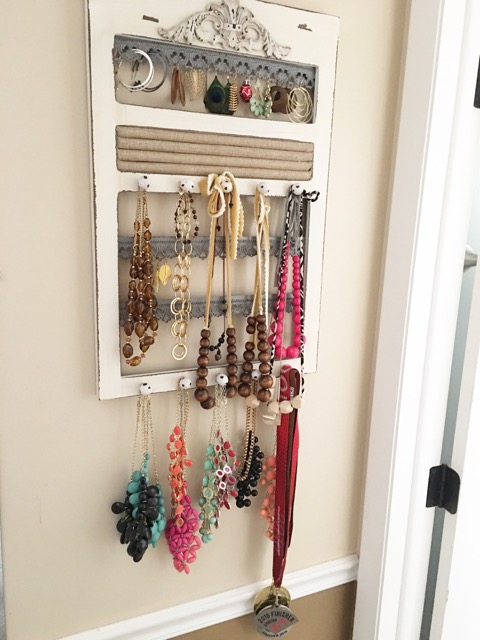 2.Refresh Your Surfaces
The next thing I do that makes a big impact in refreshing my home is to reorganize my spaces by clearing off the tops of all our major surfaces including:
Kitchen counters
Bathroom counters
Table tops
Dressers.
Again, going room by room helps to take a small bites out of this project. Kitchen clutter and table tops for me always starts with organizing all the random papers, the junk mail, and kids' artwork/school work.
If you are anything like me and own fun, trendy jewelry then you have all sort of rings, bracelets, necklaces, an earrings cluttering up your dresser tops. The best thing I ever did for this was to buy a hanging jewelry organizer. I did the same for scarfs and belts. So worth getting all the stuff off the dresser tops!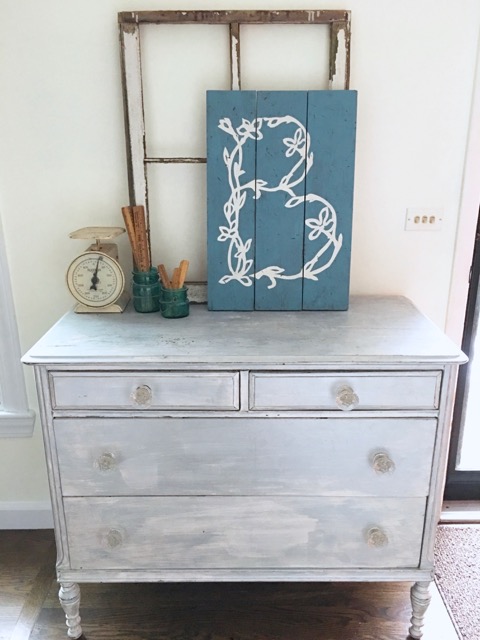 3.Refresh Your Front Entryway
A big issue for those of us that live in cold winter climates is to figure out some place to put all those hats, gloves, scarves, and earmuffs that you need all winter long (which can be close to 6 months if you live in Chicago!!!) My solution to this was to buy a vintage dresser for my front entryway. All those drawers come in so handy!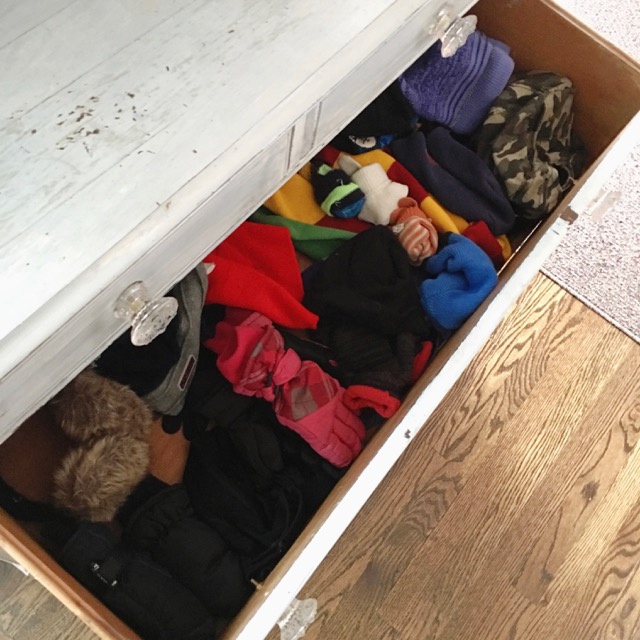 I have a drawer for all the kids winter accessories and then another drawer for me and my husband which helps clear up the question of where my kids need to look if they need their "playing in the snow" gloves vs their lighterweight "fall weather gloves, lol.! Before I bought this dresser I used a couple big woven baskets. Finding a solution that works for your space will help to keep you organized…and since it is only January you will have quite a few months to enjoy it!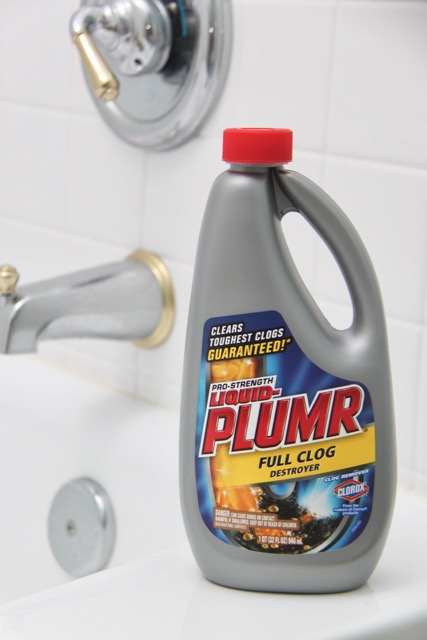 4.Refresh Your Drains
If you have kids or pets you know how easily your drains can clog! I always refresh my drains at the start of every year and then monthly or as needed after that. You should never underestimate the importance of clear drains, and the best way to do this is by using Liquid-Plumr which destroys tough clogs, helps prevent new clogs, and keeps pipes smelling fresh.
Liquid-Plumr products are safe for all septic systems and pipes types, including PVC, plastic, copper, and old pipes. So whether you've got to force a clog through a 50-year-old set of iron pipes or just get your drain draining faster, Liquid-Plumr will always be the right choice.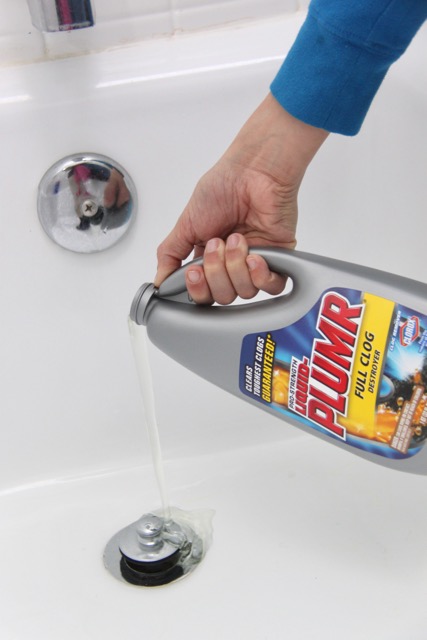 When it comes to fixing household clogs, don't be afraid to do it yourself. With proper maintenance and the right products and tools on hand, you can skip the plumber and keep your drains running smoothly at their maximum capacity! If I can do it, so can you!!!
Thanks for stopping by today! I hope these tips help you to Refresh Your Home in the New Year! It is always a great feeling to go into a new year with less clutter and more clean! 🙂
For more easy recipes, crafts, and ideas please LIKE Smashed Peas and Carrots on Facebook or follow me on Instagram or Pinterest for more great ideas!
Love,
Maggie
This is a sponsored conversation written by me on behalf of Liquid-Plumr. The opinions and text are all mine.