Happy December 1st, friends!! With only 25 days until Christmas I thought I would share a fun little holiday themed lunch Oliver and I made together the other day…the cutest little Reindeer Sandwiches inspired by Rudolph himself! 🙂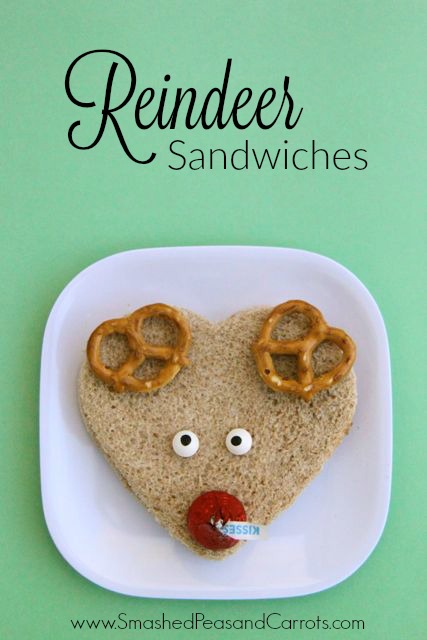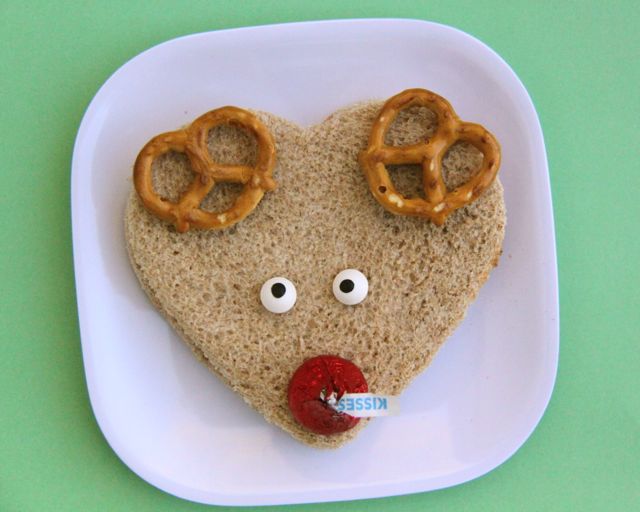 To make these cute little Reindeer Sandwiches you need…
two slices of bread and your choice of filling
rolling pin (optional),
heart-shaped cookie cutter
candy eyes
pretzels
Hershey's Kisses chocolates in the holiday bag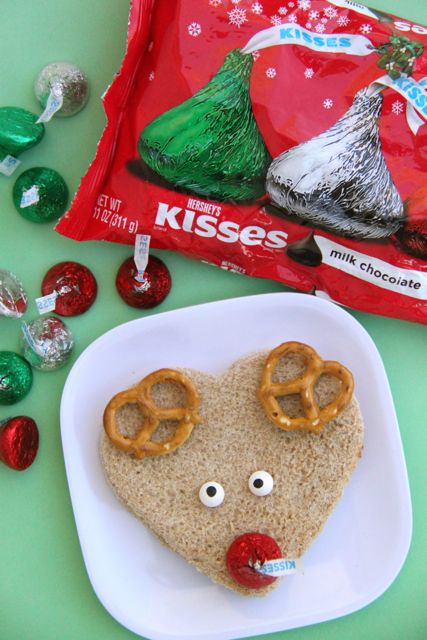 Depending on the size of your heart-shaped cookie cutter you may need a rolling pin to flatten and enlarge the non-crust area of bread. Once the bread is flattened, make your sandwich as you normally would with the fillings of your choice and then press the cookie cutter into it making it into a heart shape.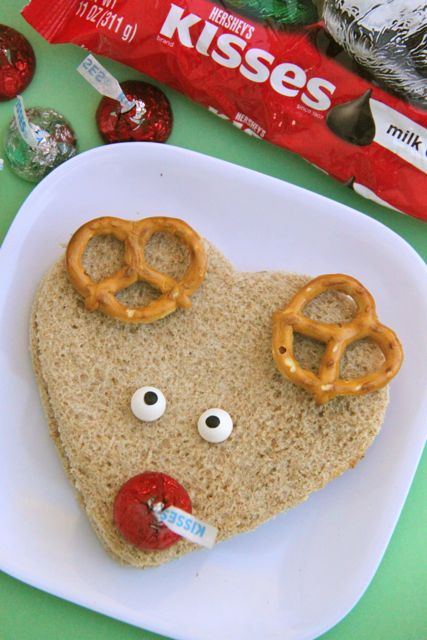 Then place two pretzels at the top of the heart to look like reindeer antlers. Add two candy eyes to the center of the heart and lastly, a red foil wrapped Hershey's Kisses chocolate for the nose!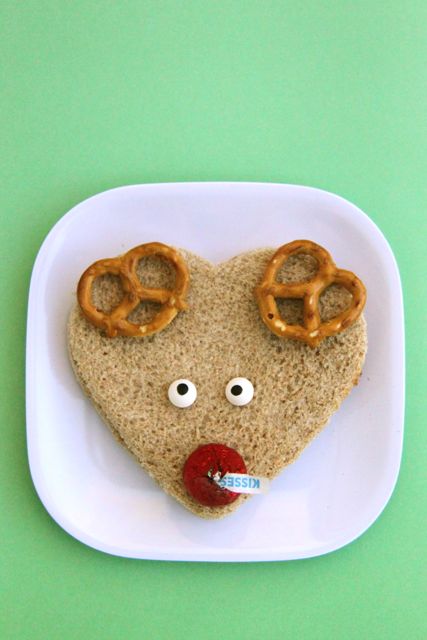 Lunch is served!!
Thanks for stopping by and reading today!
Love,
Maggie