I thought I'd share our favorite Fool Proof Oven Ribs recipe with you today. It is so easy…who knew ribs could be this easy? These turn out crazy delicious and everyone that tries them loves them. You are welcome…you are about to become the hit of the party!!!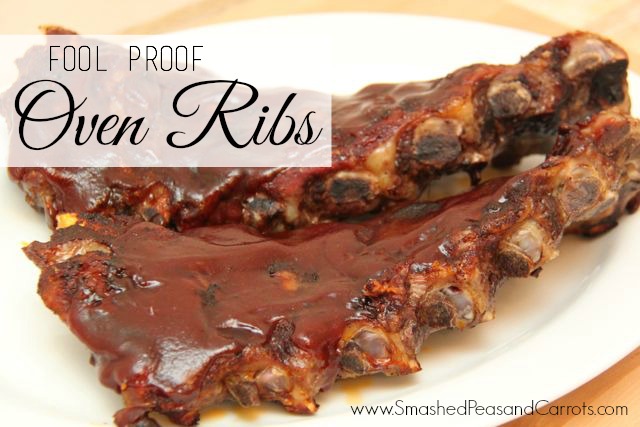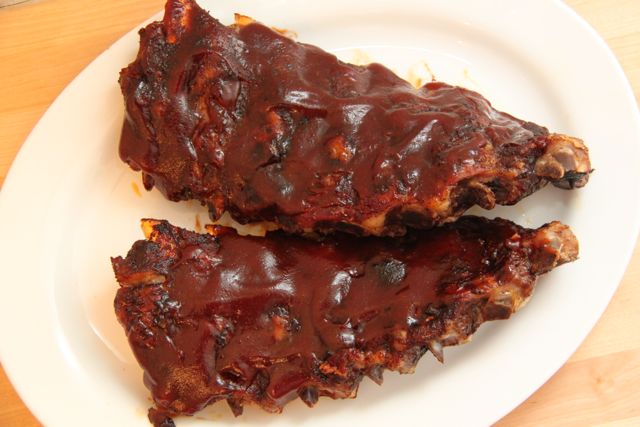 I remember ordering ribs at a restaurant when Noah was younger and they usually give you just enough to satisfy one person. Well, Noah wanted to try them and he ended up eating them all…ok, I might of ate one rib, but you get the picture. The kid loves ribs! So, he was very happy to find out that is what I was cooking up this morning. They were so messy but that's half the fun, especially when you are a kid! I fed Penelope some broccoli while we ate our ribs and didn't put a bib on her. I always regret doing that, even more so now because she is in a spitting her food out/blowing raspberries phase and the food goes everywhere. Guess this momma's got some major spot treating to do today…stain removal fun here I come! Noah and Penny devour these. I am still in disbelief how much these two little bellies can eat.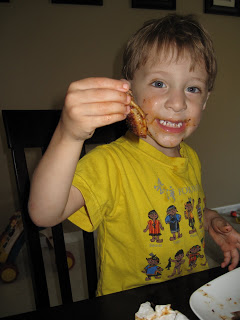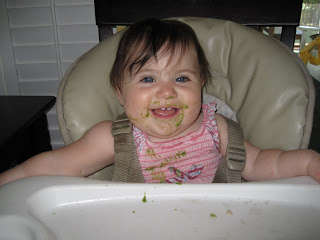 Here is the recipe, I hope you enjoy!
Baby Back Ribs
Ingredients
2 slabs of baby back ribs
salt--lots of it
pepper--lots of it
chili powder--lots of it (if you can stand a bit of heat!)
bottle of your favorite BBQ sauce (I love Sweet Baby Ray's Original!)
Instructions
Generously rub salt, pepper and chili powder all over the front and back of the ribs.
Wrap them in foil, and bake them in the oven at 400 degrees for 1½ to 2 hours or until fork tender.
Then, unwrap and slather with a good BBQ sauce.
Then place them directly on the grill for 2-3 minutes per side to crisp up.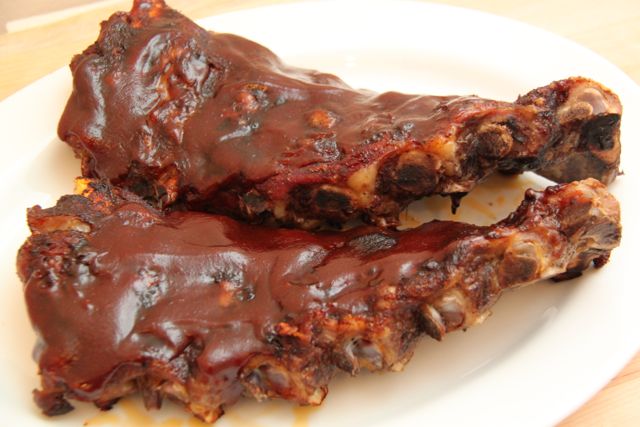 Love,
Maggie