Today I am so excited to be a part of the super fun music series called Sew In Tune hosted by my dear friends Stacey of Boy, Oh Boy, Oh Boy! and Melly of Melly Sews. This is such a fun series because we get to create clothing based off of music that inspires us. I love me some good beats and dance music (So You Think You Can Dance is one of my favorite tv shows to Hulu!) so it was easy for me to pick a tune to inspire me!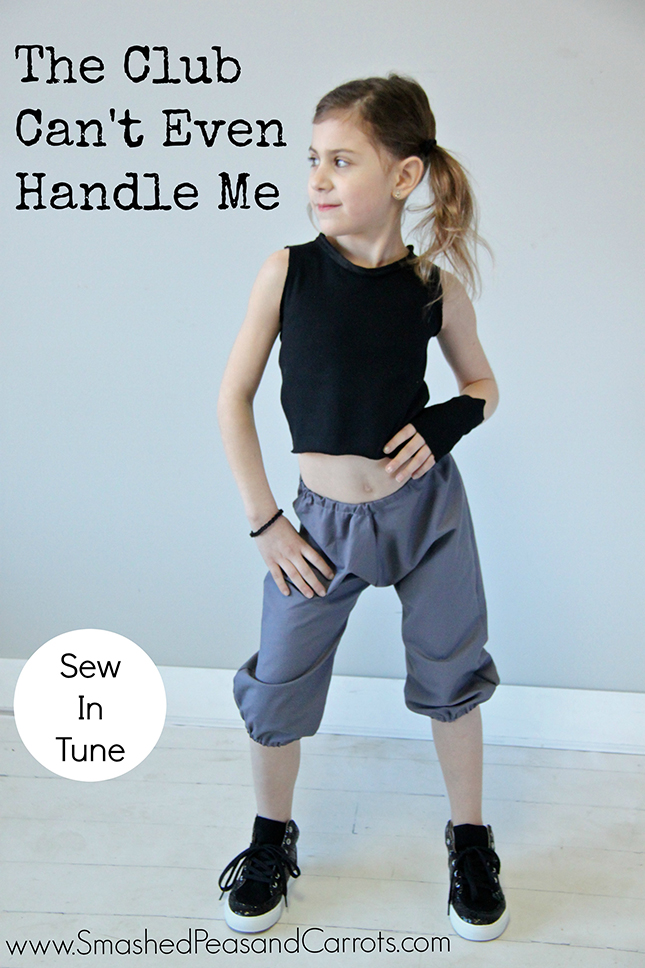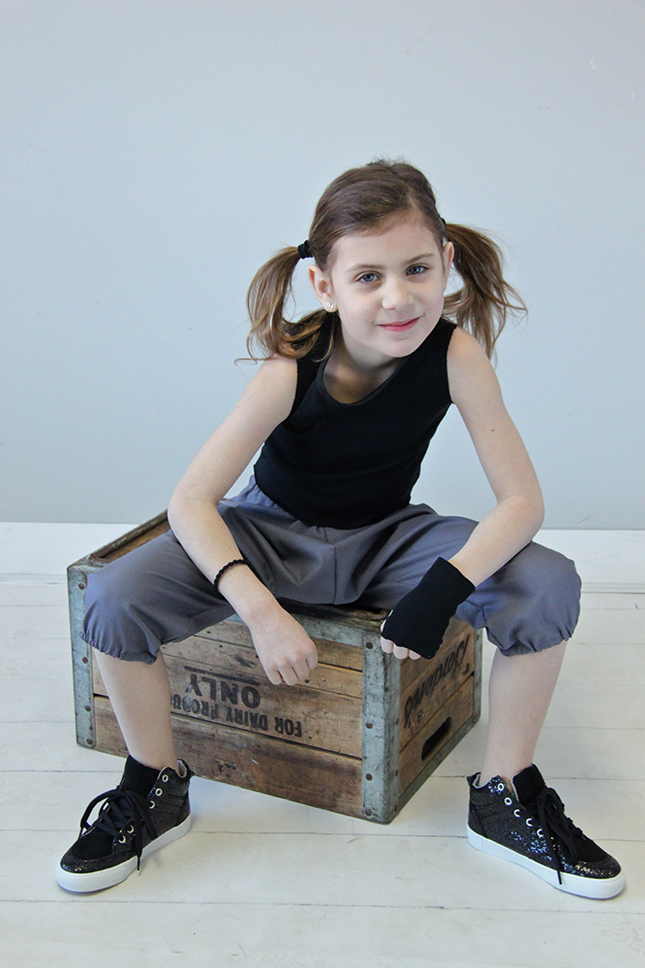 A few days a week a bunch of friends and I get our cardio in by taking some fun hip-hop style dance classes together which we lovingly call "Mom Poms", lol! We learn fun dance moves to some pretty sweet music and in the end we master some awesome dance routines, it is SO MUCH FUN!!!! The Club Can't Even Handle Me by Flo Rida and featuring David Guetta is by far one of my favorite songs to dance to, it is super catchy and has great beats, I dare you to listen to it an not start waving your hands in the air.
The club can't even handle me right now
(Put your hands up!)
(Put your hands up!)
(Put your hands up!)
The club can't even handle me right now
(Put your hands up!)
(Put your hands up!)
(Put your hands up!)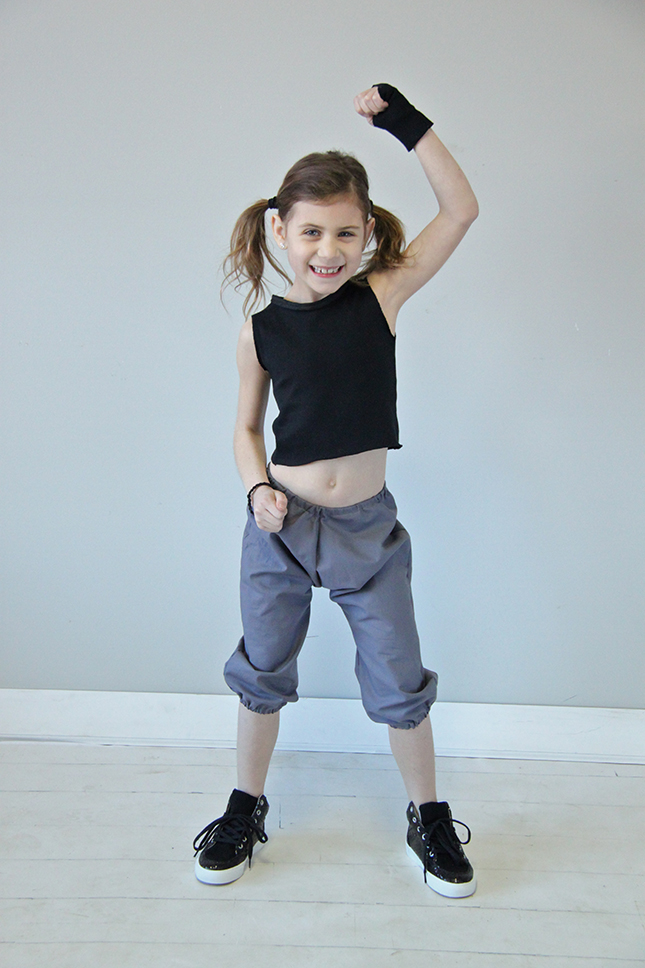 I couldn't help but create a fun hip-hop dance outfit for Penny my future hip-hop dancer!!! She definitely knows how to throw down a beat, the girl has moves!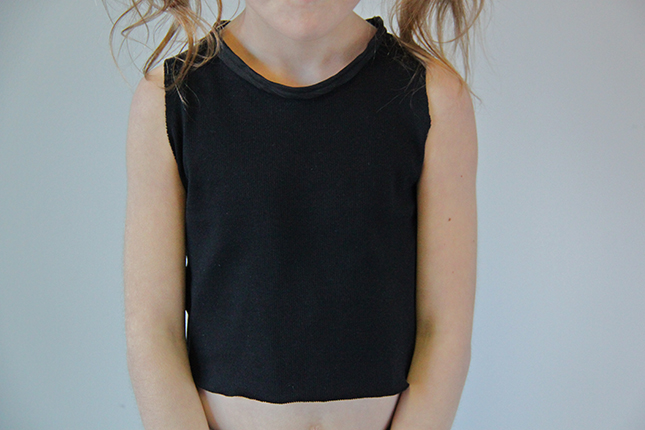 To make her crop top, I self-drafted a pattern in the style of a tank top only shorter. I used ribbed knit for the body and bias tape at the neckline to give it a funky edge. I folded the arms holes and bottom hem under and sewed them using a stretch stitch.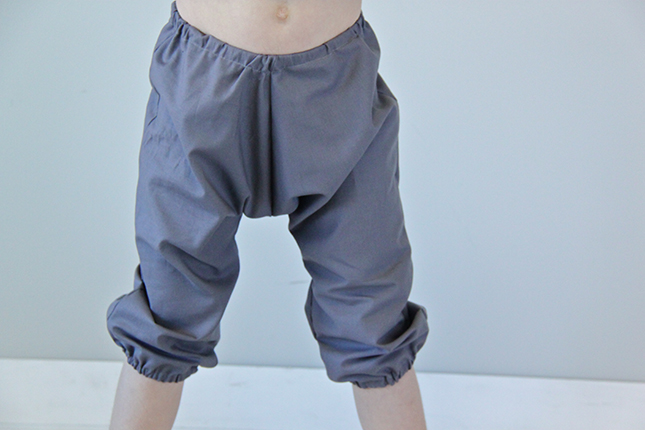 Taking some cues from the video, I made her a pair of self-drafted Drop Crotch Capris. You know, so she can get her break dancing, head-spinning groove on without getting a wedgie! I used a pair of existing pants, widened the legs a bit and dropped the crotch on them. She told me they are some of the comfiest pants she has worn…I guess dancers know best!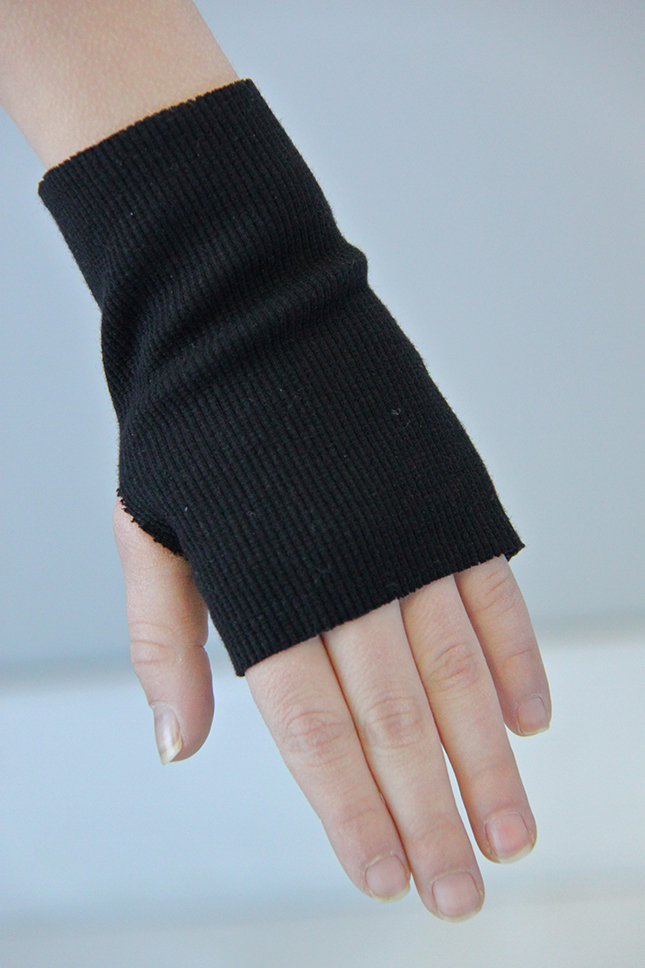 And then I used some of the leftover knit to make her a Michael Jackson-esque glove to finish off her look. She wants another so she can wear them to school, lol!! This kids cracks me up!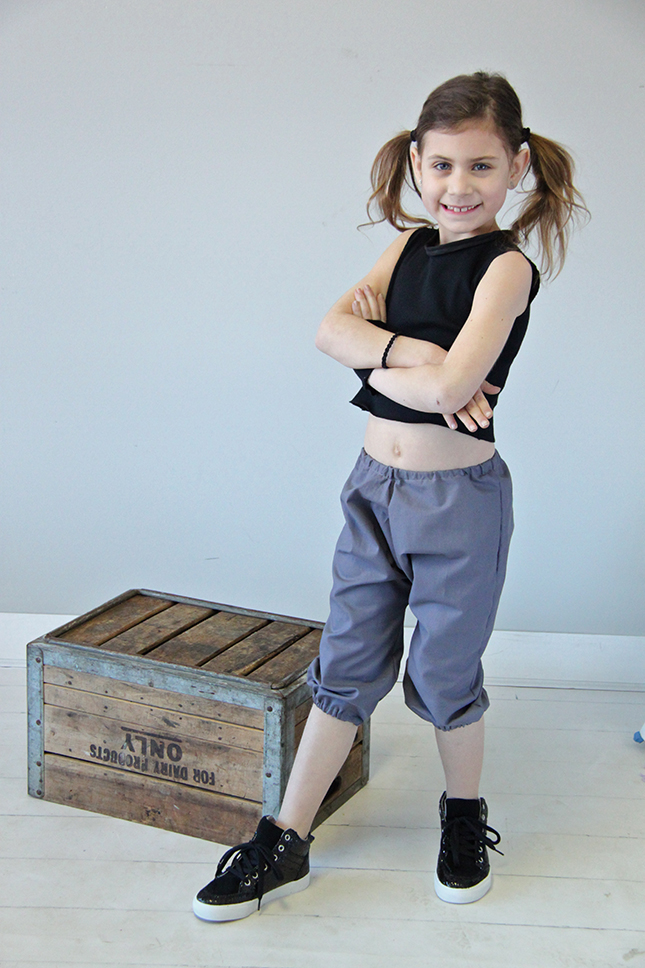 Yeah!
I said it
Go tell it
Confetti
Who ready?
I'm ready!
You ready!
Lets get it!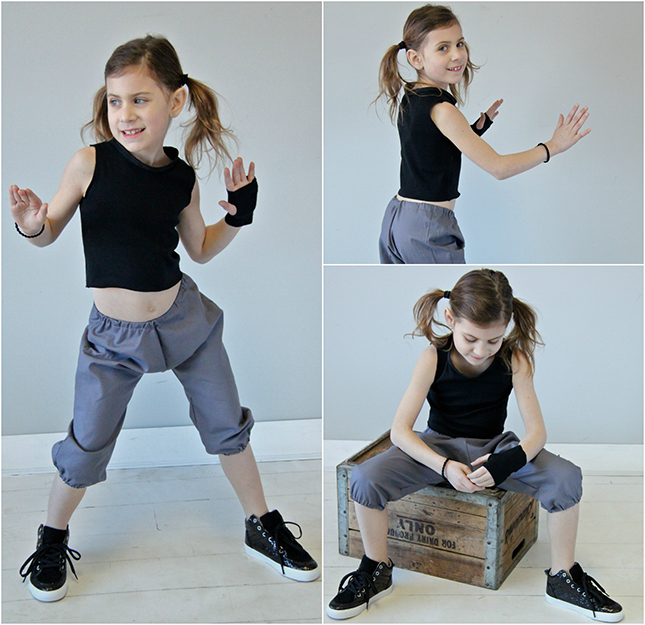 And 5, 6, 7, 8…showtime!
Thanks for stopping by today!
Love,
Maggie