Feeling rushed in the morning? I know I do! Getting four little ones up and out the door to make it to school on time is HARD work! This is why we love making smoothies for a quick and easy breakfast that is full of nutrients and fills you up! I love having a smoothie after working out too, it's an easy way to get lots of protein and some fruit and/or veggies too. This Strawberry Coconut Power Smoothie Recipe is one of our absolute favorite Smoothie Recipes, full of vitamins, good-for-you fats, and protein. Hooray for a healthy way to start your day! (affiliate links present)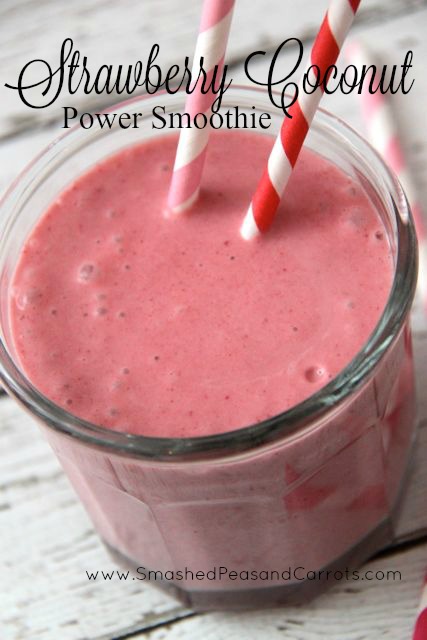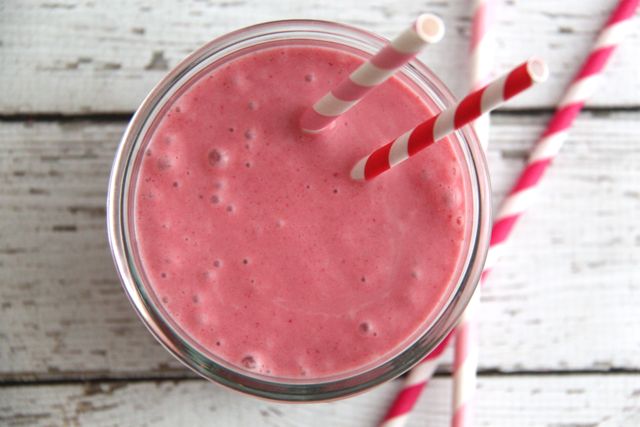 This Strawberry Coconut Power Smoothie Recipe is loaded with vitamins, not only in the fruit but also in the fact that we put a scoop of our favorite protein  powder in every serving! I love blending it up in our Vitamix  every morning as it gets me through my super busy mornings (and a good weight lifting class too!) without leaving me feeling hungry or tired. We love the Shaklee Life Energizing Shake Mix because not only do they taste great (and trust me, some protein powders are awful!) but they are also Gluten-free, non-GMO protein, low glycemic, no artificial flavors, sweeteners, or preservatives, lactose-free, and Kosher. We love the vanilla for shakes like this one, but the chocolate is also perfection!! If you like protein packed smoothies you may also like our Orange Julius Power Smoothie or our Pineapple Coconut Banana Power Smoothie!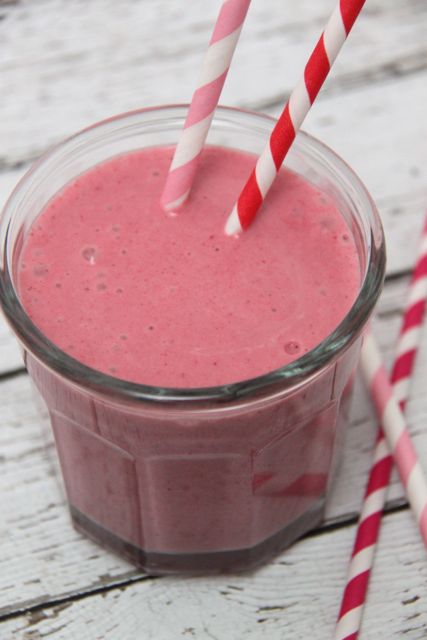 We hope you love this Strawberry Coconut Power Smoothie as much as we do!
Strawberry Coconut Power Smoothie Recipe
Strawberry Coconut Power Smoothie Recipe
Instructions
Place all ingredients in the base of a blender, we use a Vitamix, and blend for 1 minute or until all frozen fruit is blended smoothly.
Pour into a glass and enjoy!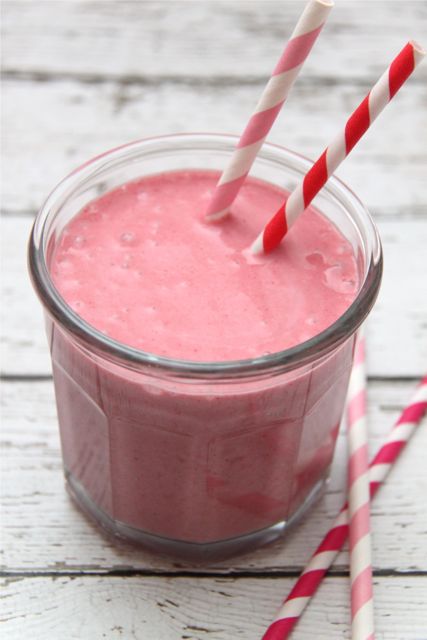 So easy to make!
Just strawberries, a banana, coconut milk, and some protein powder and you are just minutes away from a blending up a quick and delicious breakfast!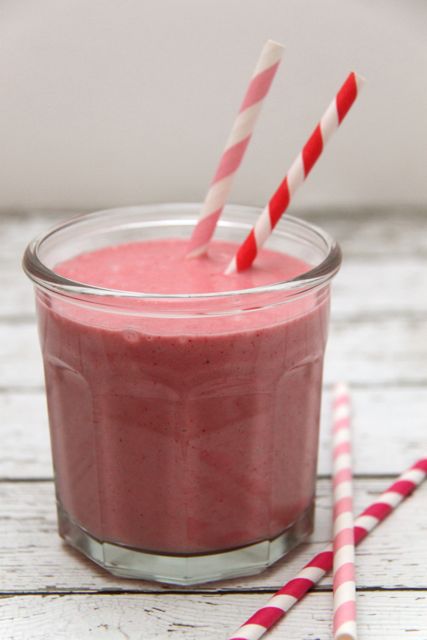 For more easy recipes, crafts, tips and tricks please LIKE Smashed Peas and Carrots on Facebook or follow me on Instagram or Pinterest for more great ideas!
Thanks for stopping by today!
Love,
Maggie
Smoothie Recipe Resources