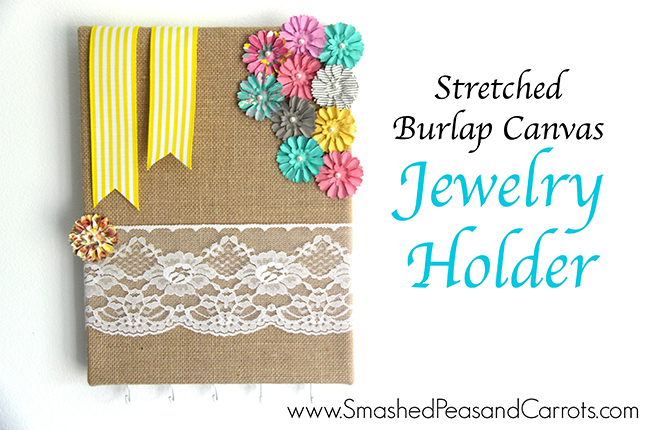 All year long our little Penny has been begging to get her ears pierced for her upcoming 6th birthday. All. Year. Long. Well, Clif and I have been discussing this (yes, what seems like all year long!) and we decided a few weeks ago that it would be a great experience gift (we are trying to give less toy gifts and more experiences or activities so this totally qualified to us.) When we let her know what we decided it was as if her head was a balloon filled with confetti and we just popped it, there was a huge sprinkling of pretty, colorful, girly confetti e-v-e-r-y-w-h-e-r-e. She was beyond happy! So to get ready for her impending ear piercing (ears piercing? ear piercings?) next week I thought I would make her a cute and girly jewelry organizer for all those earrings she is dying to wear as well as all her cute little kid necklaces, you know, the ones with rhinestone penguins and pink flower medallions, lol.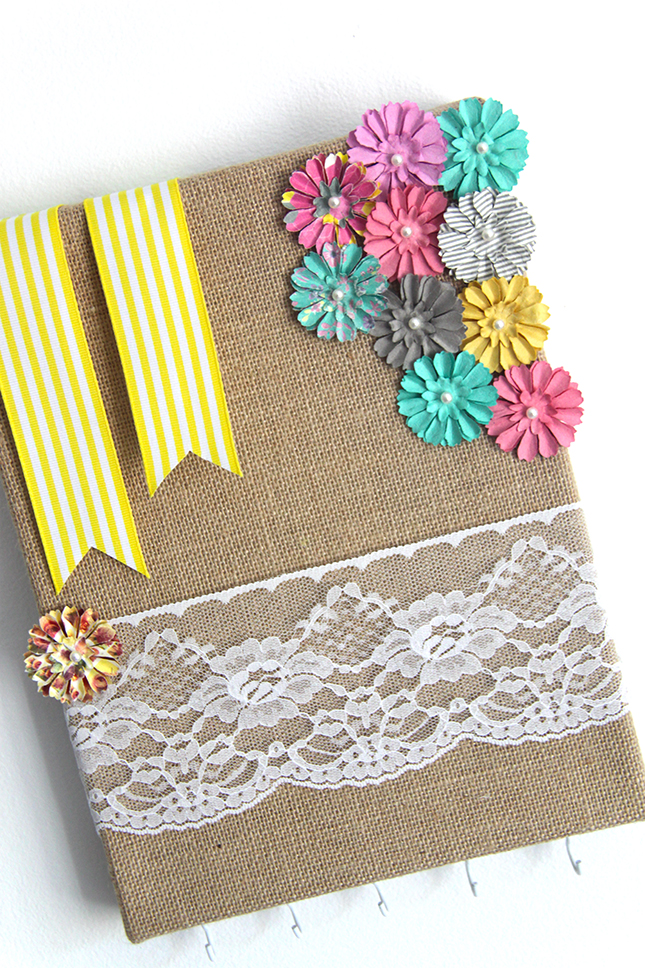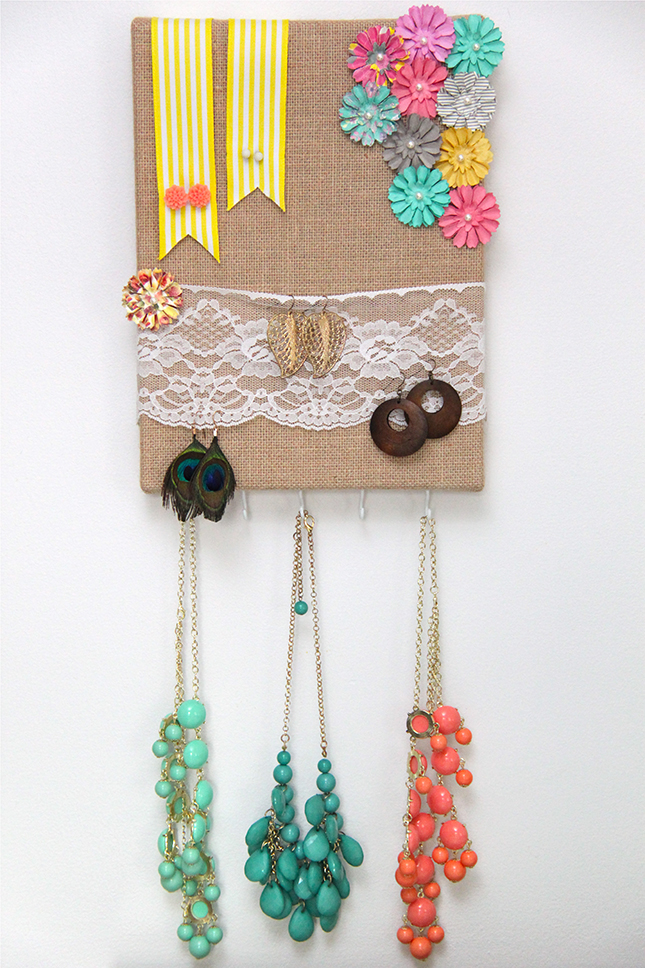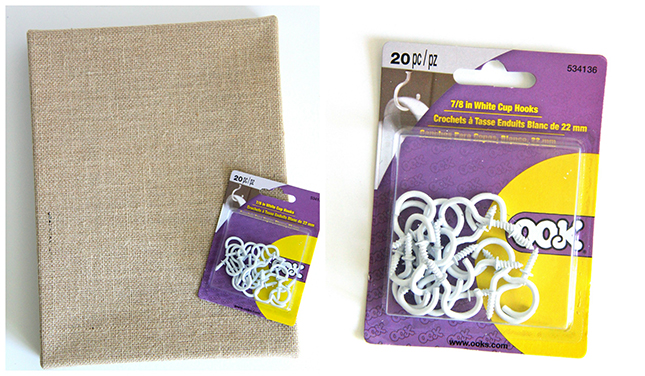 I found this awesome 9 x 12 inch Stretched Burlap Canvas and a pack of white cup hooks at Michaels which put my vision for this jewelry holder in motion. I just screwed five of the cup hooks into the bottom edge of the canvas with my hand, they go in pretty easily with just a little push and twist.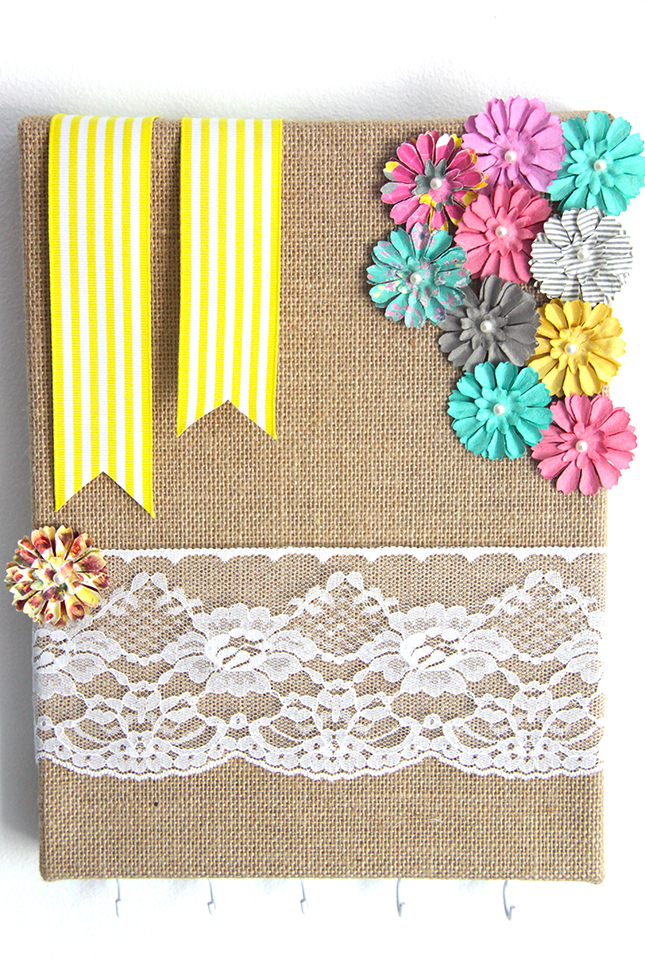 Then I hot glued a bunch of cute little paper flowers that coordinate perfectly with her room to the upper corner. I found a pack of them in the scrapbook section of Michaels too, they have so many cute miniature paper items, looove! I found some pretty vintage lace in my stash that I thought would work perfectly for drop earrings and I hot glued it on to the canvas too. Then I cut two strips of yellow grosgrain ribbon and hot glued them to the top left of the canvas so it would be easy for her to pin on/remove stud earrings.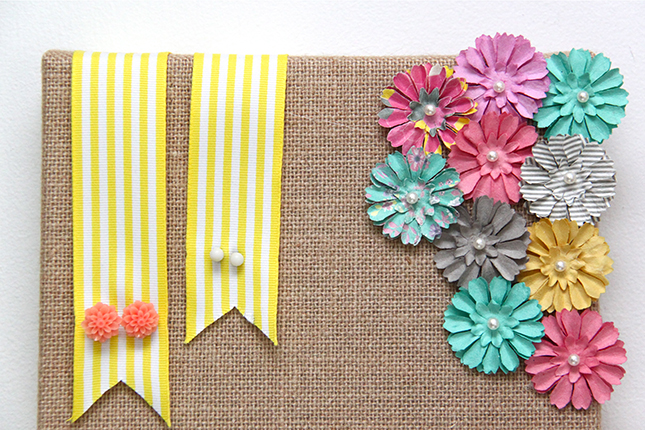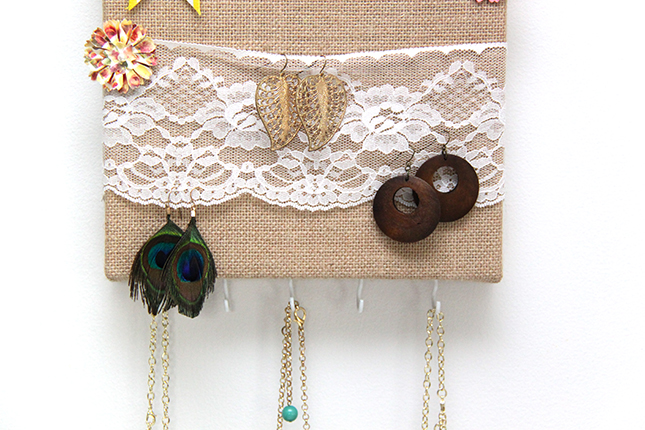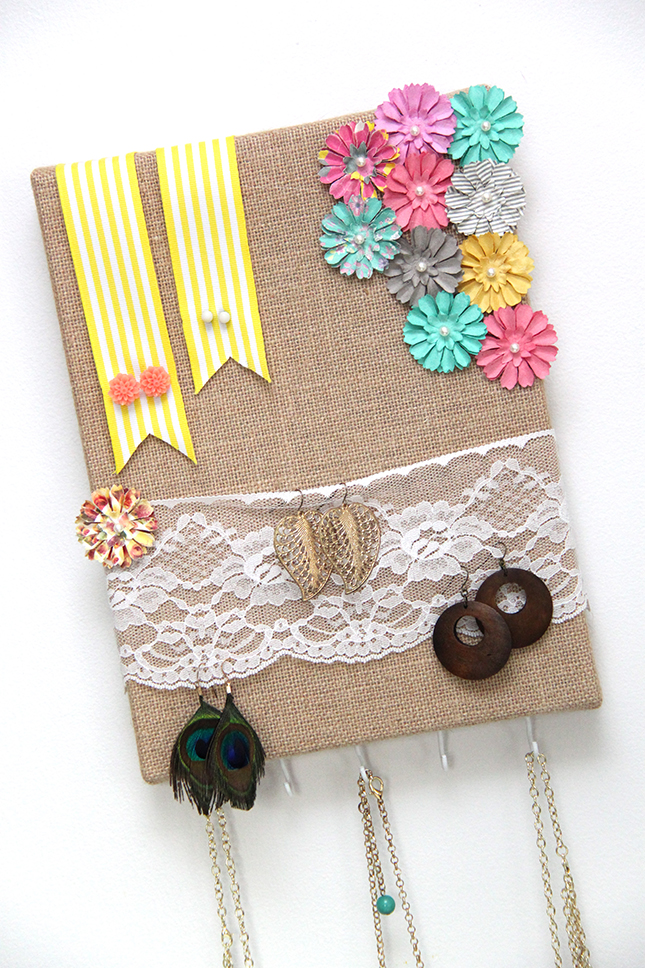 Then I put all my jewelry on it to see how it would look, snort. Hello! I can't give her this until her birthday!!!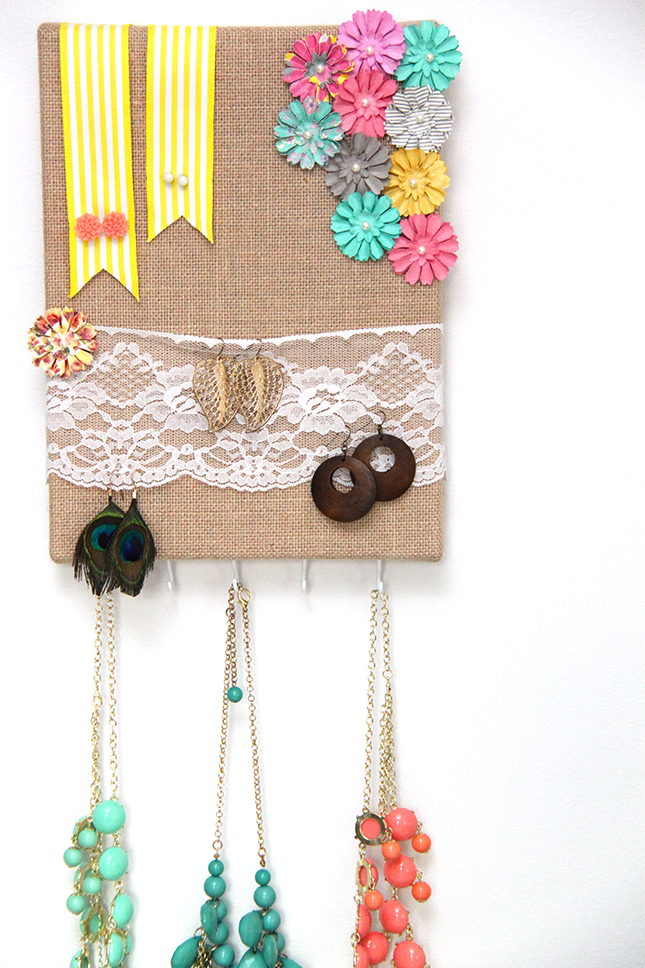 I think it turned out great and I am going to say that I'm 100% positive she will love it!
Thanks for stopping by today!
Love, Maggie