I can't believe I'm saying this, but we only have about a week of school left!!! Soooo. Rather than wait until the exact last minute, I thought I would prep ahead and get our End of Year Teacher Gifts done. Can I get a high five? My husband has been working some crazy Saturday hours at our office lately due to summer starting and upcoming vacation schedules so I took it upon myself to pile the littles in the car last weekend and take a jaunt over to Home Depot where I let them pick out some succulents for their teachers. When we came home we made each teacher a little succulent planter of sorts by way of these uber cute Succulent Berry Basket Gifts. Because if you don't know, now you know…I love me some berry baskets!!! 🙂 PS. I stripped that last line straight up from Hamilton (minus the part about the berry baskets!)…my latest obsession and one of the best if not THE best musical ever!!! Go buy the musical's CD now!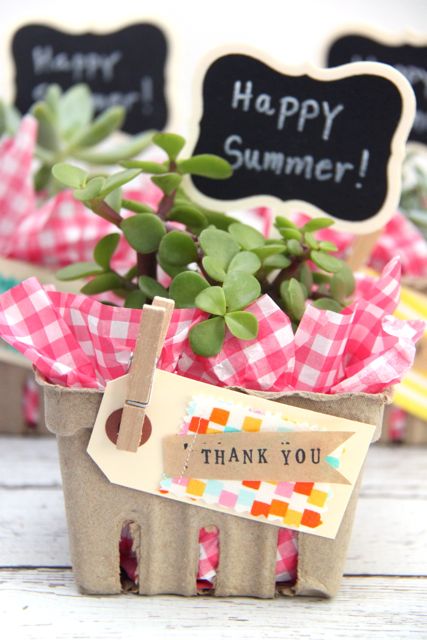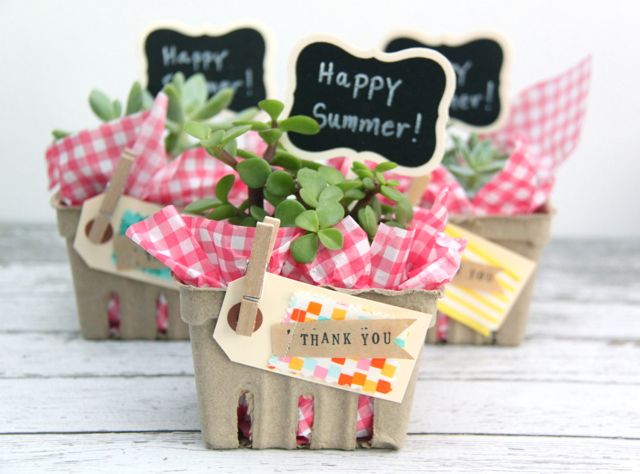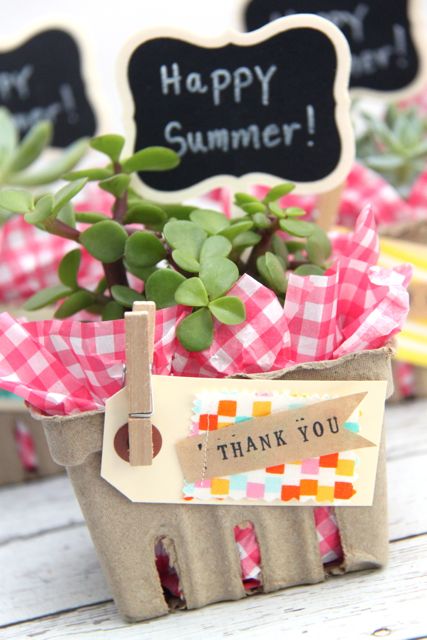 These Succulent Berry Baskets come together so easily and little hands are greatly appreciated in helping because they can do all the dirty work! Otherwise known as, filling and re-potting the succulents into a paper cup to fit into the berry basket! This gift idea is a take on our Flower Berry Baskets we did last year…similar but different, y'know!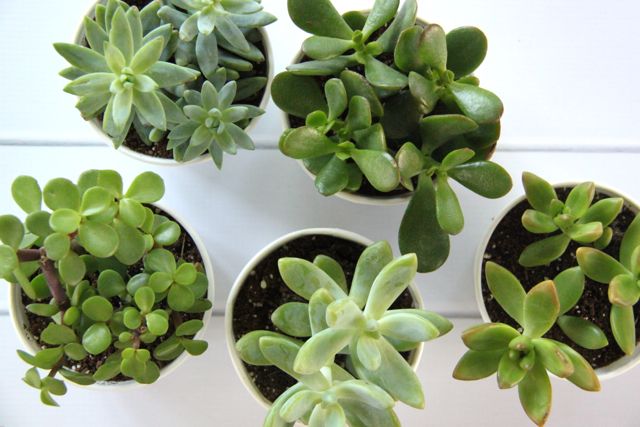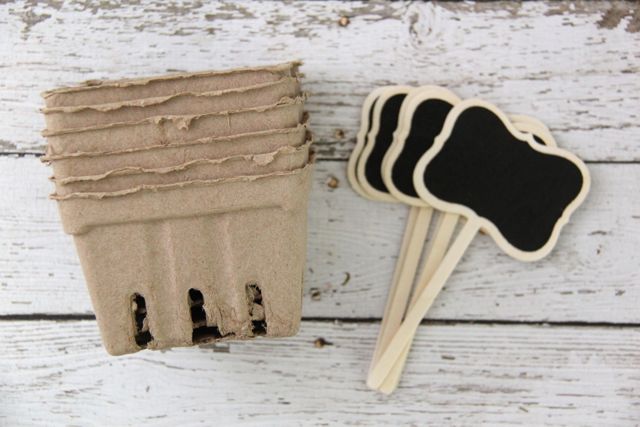 Besides succulents, soil, and some paper or plastic cups for the re-potting, you will also need berry baskets! Yep. Obvious I know. I found my kraft paper colored ones at Michaels but you could also use the signature blue berry baskets here like we did last year!  I also grabbed some chalkboard garden markers while I was there!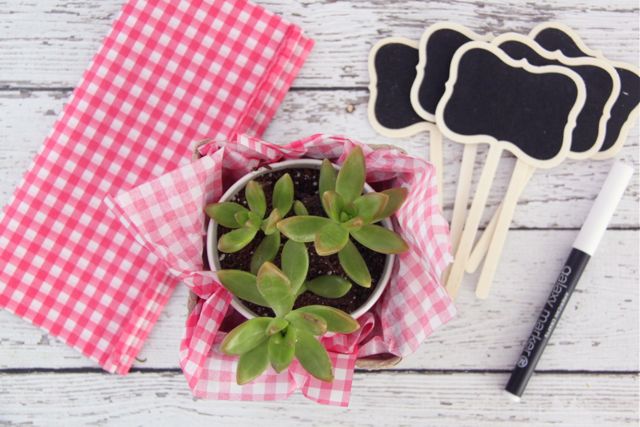 You'll also need some tissue paper to make your succulent berry basket POP! I had this pink gingham one in my stash.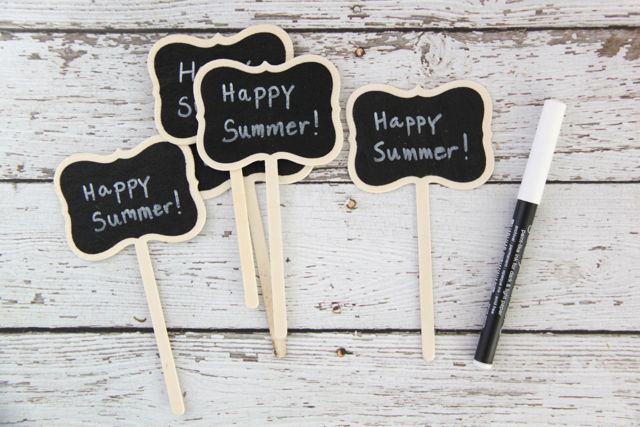 A chalkboard pen is a must if you are awful at writing or drawing anything less than a smiley face with chalk like me.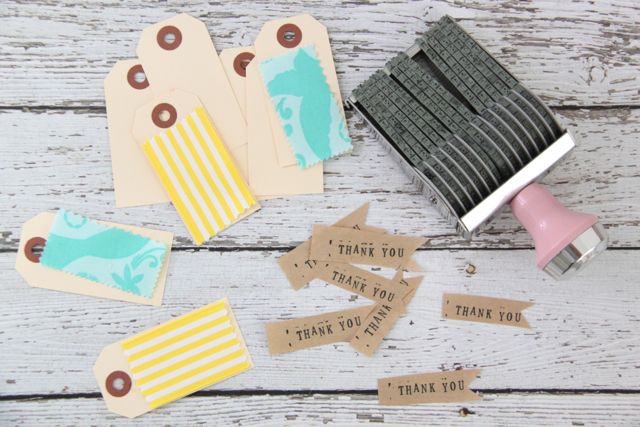 I made some simple Thank You tags with scraps of ribbon and fabric too…
Sewing them onto mailing tags was a task that took my no less than 7 hours to accomplish. It's like I could not get 10 minutes of free time all day!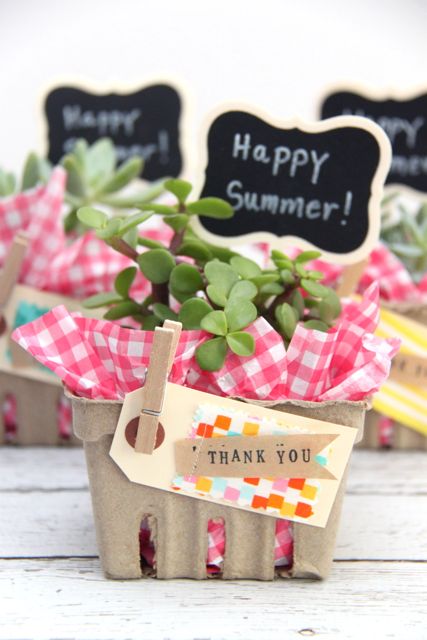 Then you just put it all together and BOOM! Cuteness prevails!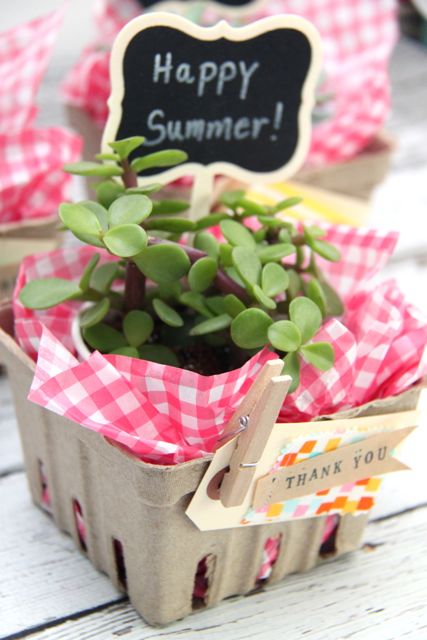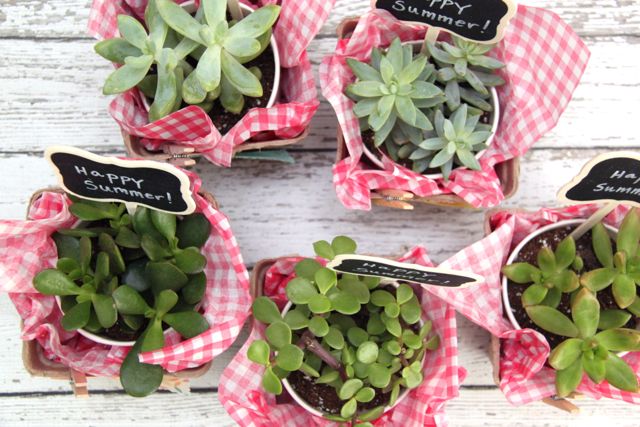 I'm going to tuck a gift card into these too because YES.
It's the end of the school year. Our teachers worked hard, taught little minds, loved on our children like their own.
They deserve it. They are awesome.
Thanks for stopping by today, I hope this inspires you to gift a succulent to someone you love!
xo,
Maggie