Okay, okay, okay, okay! I know there is just one day left for Teacher Appreciation Week buuuut there is still plenty of days left until the end of the school year for most of us where this cute little teacher gift can still come in handy. My kids about died when they read this "I Crunched the Numbers and From My Calculations You are the BEST!" Free Printable Tag. They were all, "Mom, this is awesome!" "You are really creative!" and "My teacher is going to LOVE this!" And I have to say, I was pretty impressed with myself on this one too…it really is cute…and super easy to put together!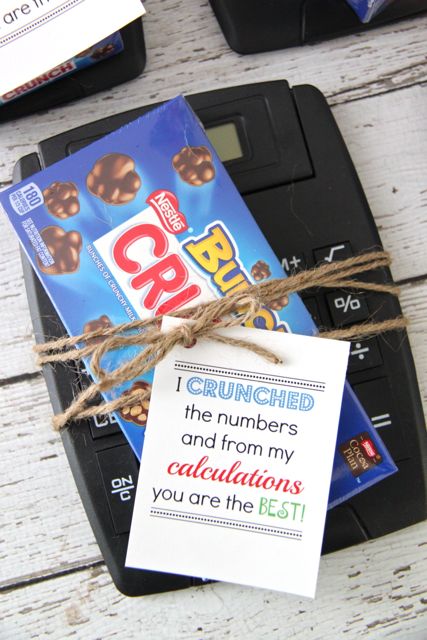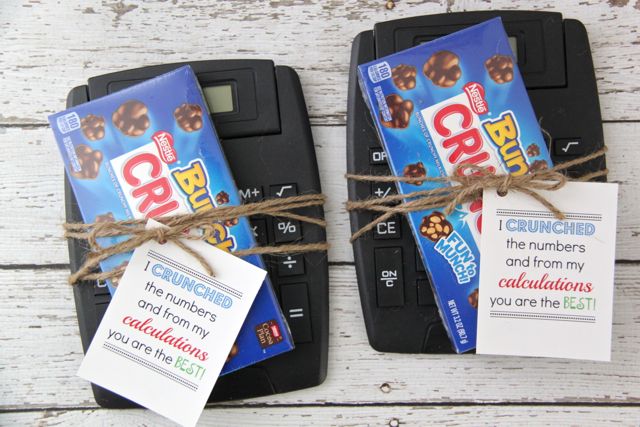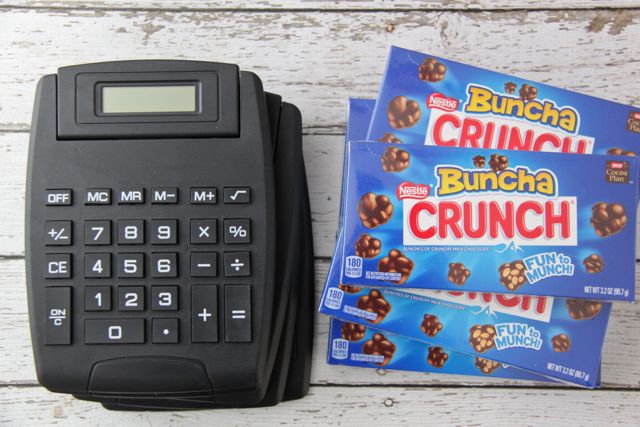 I mean, really, who doesn't love a GIANT calculator aaaand chocolate? And I know it's the end of the school year but calculators always come in handy. Heck, if anything the teacher's kids will have a blast with it over the summer! I found these big 'ol calculators at the dollar store but I am sure you could find them at any office supply store for a fairly inexpensive price tag too.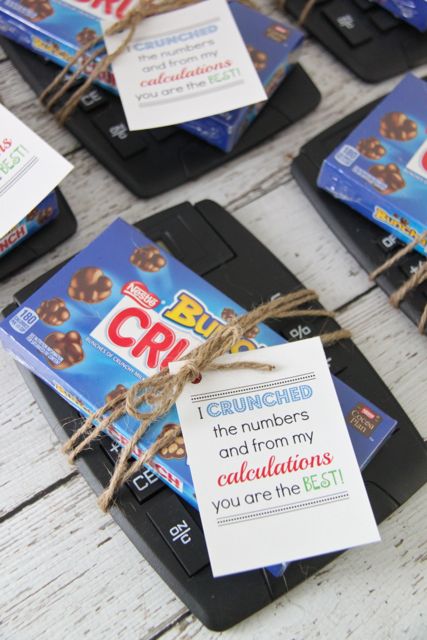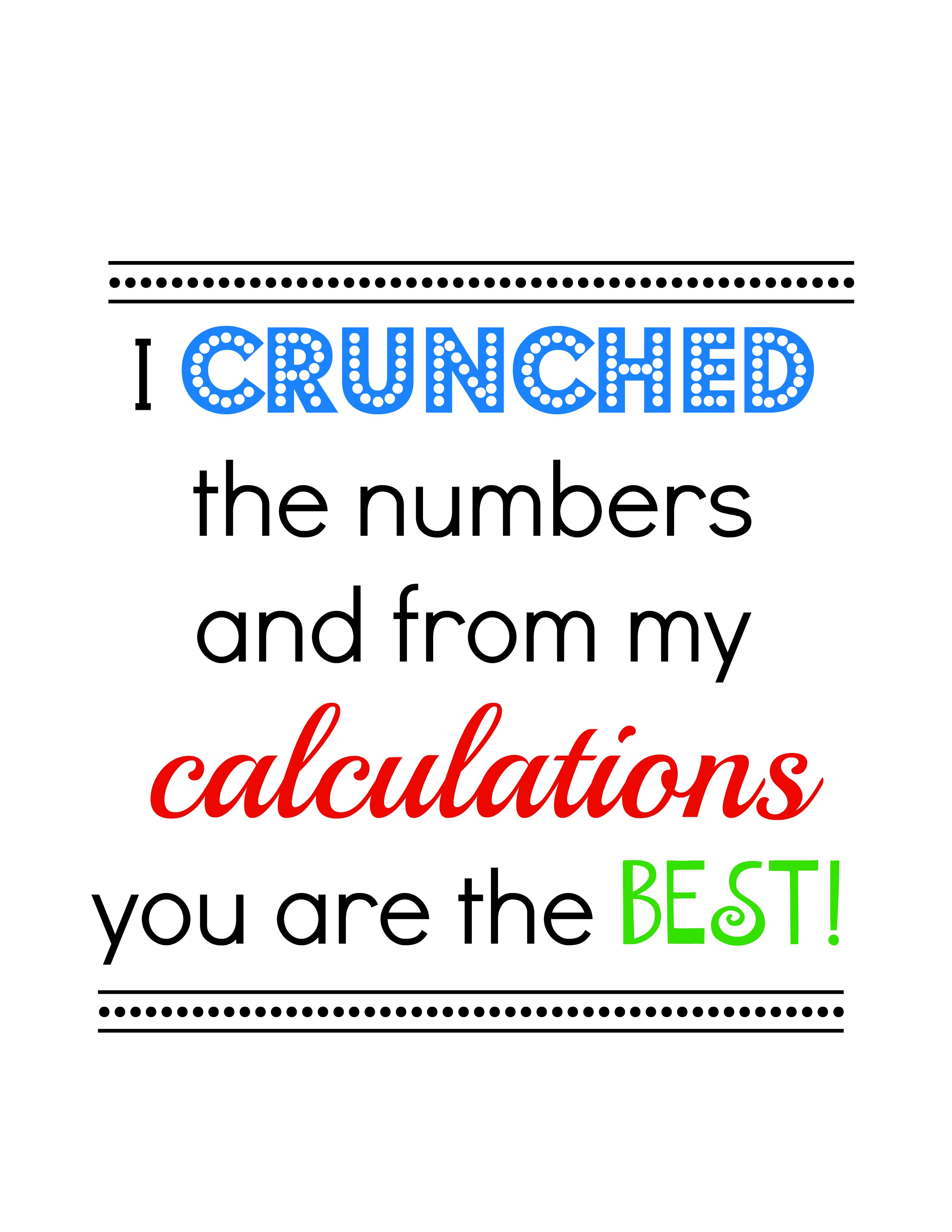 To print off the tag, you can click on the image above and size it to your needs or click on the link below for a pre-formated set of 9 (we have a lot of teachers and teacher aides to gift!) Print on heavy white card stock and then cut apart. I punched at hole at the top corner and then strung it on some twine that I wrapped around the calculator and chocolate but obvs you can do whatever works for you!
'I Crunched the Numbers' Printable Tags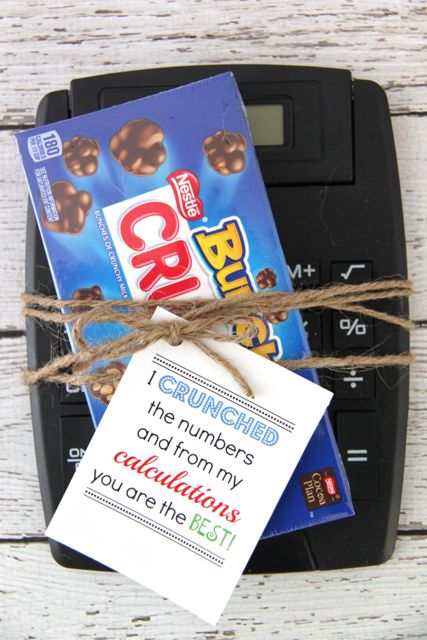 And then you get to hand them out to your children to tuck into their backpacks all full of excitement to give this cute little gift package to their teacher(s) the next day! So cute!!! 🙂
I hope you found this gift idea inspiring and find a chance to gift a teacher in your life!
Thanks for stopping by today!
Love,
Maggie