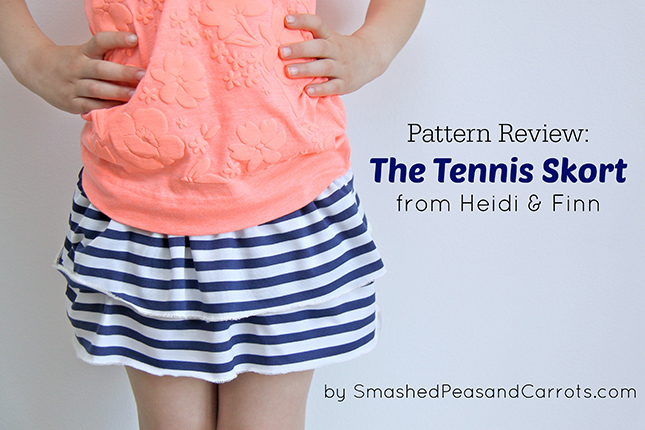 Yay, yay, yay! Today I am part of the Sew Fab Spring Pattern Tour! If you haven't heard yet, Sew Fab Pattern Bundles are released only a couple times a year and include a huge array of e-patterns from various talented designers for a really great price. The patterns range from clothing for children and adults, home decor, bags, etc. This pattern sale runs only from May 5-May 13th, 2014 and once it ends the deal is gone for good, never to be seen at such a great price again.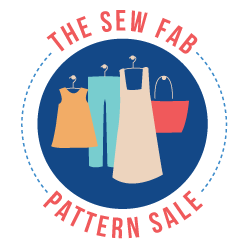 Today I am reviewing the Tennis Skort Pattern from Heidi & Finn. This pattern comes in two versions, one for ages 12 months-age 5 and the other from ages 6-12 years. I love that it's a pattern that can grow with your child! 
When I was asked to review a pattern from the Spring Sew Fab Bundle I jumped at the chance to review this one because my girls (ages 5 and 3) loooooove wearing skirts in the summertime. The hard part about skirts though, once your girls get past age 2-3 anyways, is that whenever they are doing cartwheels, summersaults, and other antics on the monkey bars they are basically showing their underpants to the world. This skort literally saves the day…and my girlies from embarrassment on the playground at recess!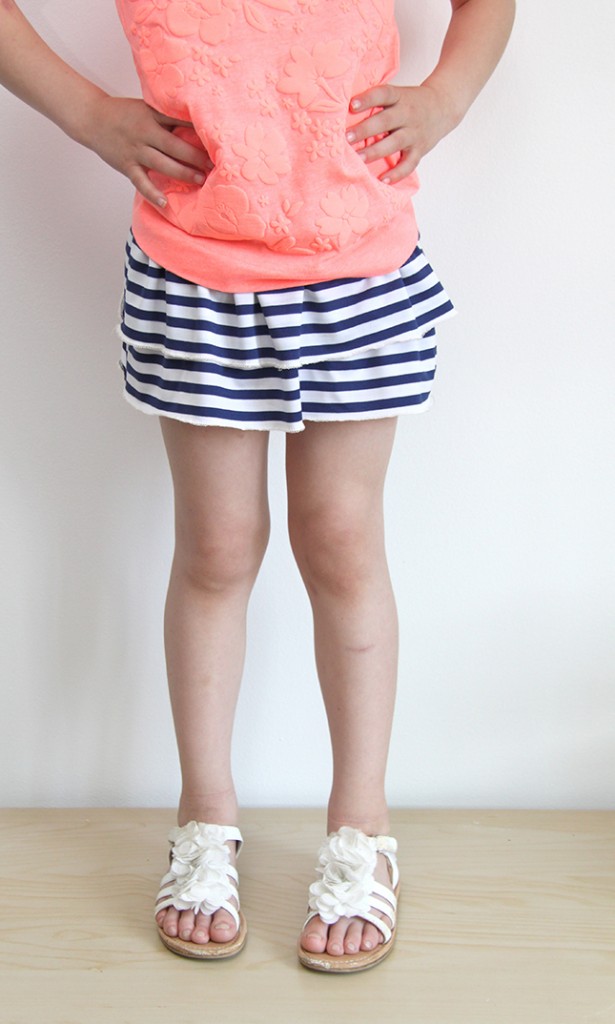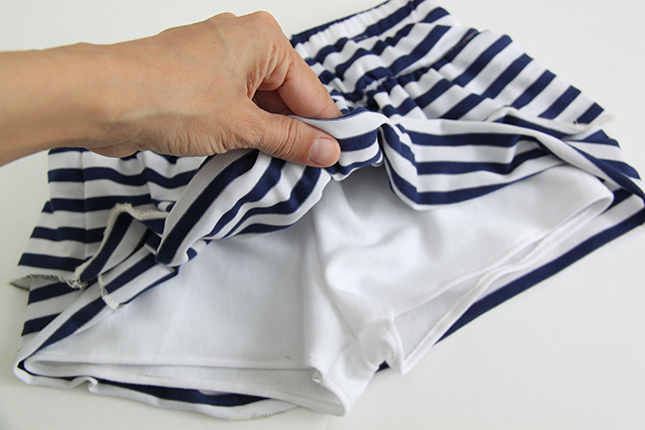 The skort can be made out of any stretchy type knits, lots of options are given in the pattern, so it is nice and comfy and perfect for the summer heat. There is an outer skirt portion that includes two layers of ruffles and an inner shorts portion that is sewn to it from the inside. The pattern suggests to hem each ruffle layer under but I just decided to serge the edges and leave them out in the open. I like the look with the navy and white stripes. It took me less than an hour to whip this little number up which now means I am pretty sure I will be making a huge chunk of her summer clothing (and her sister's) with this pattern!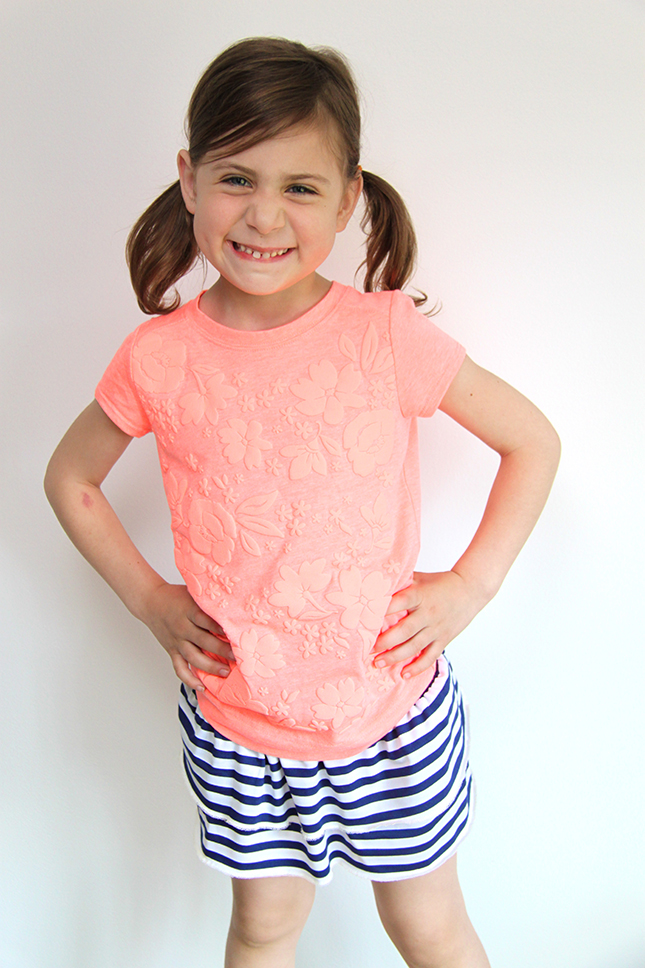 My Penelope was one happy camper! I wish I could have uploaded a video of her doing cartwheels. This is definitely a 5 star pattern in my opinion, I highly recommend it if you have little or big girls who like to run and play and flip and jump. And hooray that it is part of the Spring Sew Fab Pattern Sale!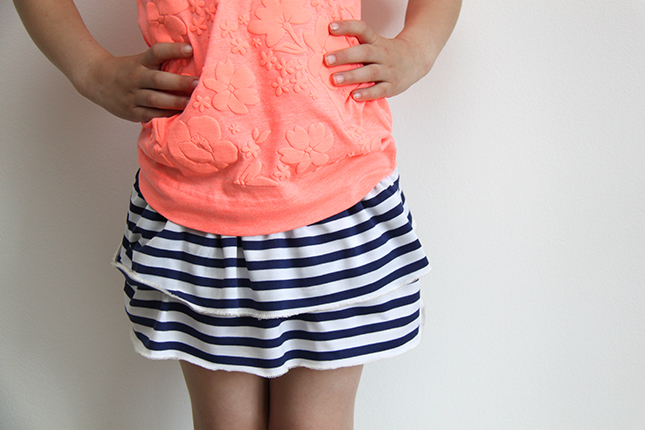 You can purchase the Sew Fab Spring Pattern Bundle for $29.95 this week only! The sale ends on May 13th, and once it's over, it's over. You can support independent pattern designers by purchasing the bundle from any of the designers below.


(Designers in order from Top left to right) Greenstyle Creations, Handmade Therapy, MODKID, Everything Your Mama Made, The Scientific Seamstress, Figgy's Patterns, Two Sweets Patterns, Things for Boys, Patchwork Posse, Betz White, LBG Studio, Mouse House Creations, Gingercake, Heidi & Finn, Sumo's Sweet Stuff, Terra's Treasures, Paisley Roots, Molly Blossom Designs, Sewing Mama RaeAnna. Sale sponsored by The Southern Institute.
PS. There is a really huge giveaway going on thanks to all the designers of this sale, if you'd like a chance to win enter via the rafflecopter link below!
Thanks for stopping by today!
Love,
Maggie