This week we decided to treat our wonderful teachers to another small and simple gift that is also really fun to make: Chocolate Dipped Spoons! These are so easy to make and can be decorated in so many fun ways for different holidays or party themes. They are perfect when you crave a little something sweet and they are great stirred into a hot mug of tea, cocoa, or coffee!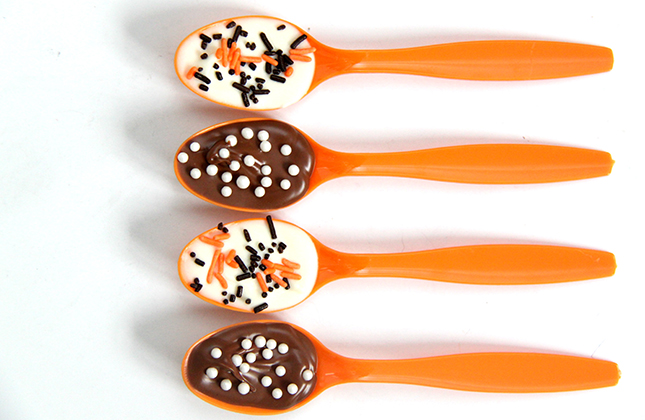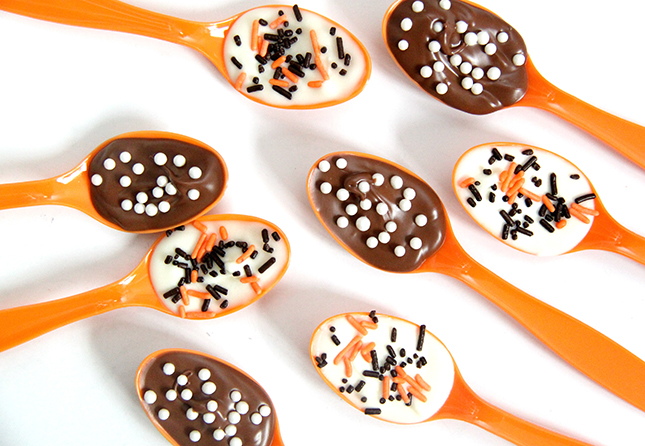 If you'd like to make some too, here is all you will need:

Chocolate Dipped Spoons
Ingredients
½ cup chocolate chips
½ cup white chocolate chips
Sprinkles, mini marshmallow, nonpareils, or other edible decoration of your choice
Plastic or wooden spoons
Instructions
Place the chocolate chips in a small microwave safe bowl and microwave for about 60 sec. Stir until all chips are melted, set aside. Do the same for the white chocolate chips.
Place the melted chocolate chips inside a plastic sandwich bag and cut the tip off of one corner. You will be using it like a pastry bag! Do the same with the melted white chocolate chips
Place spoons on level surface and pipe both of the chocolates onto the bowl of the spoons.
Decorate with edible decorations and let cool for one hour.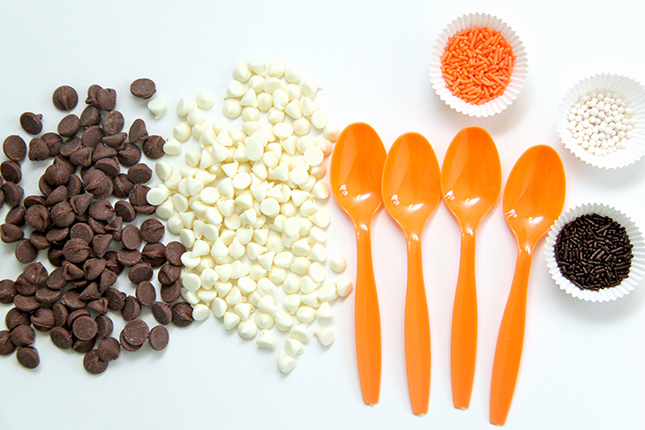 Super easy and fun to make! Just melt chocolate chips or white chocolate chips in the microwave until melted (about 60 seconds for mine!) then place melted chocolate into a sandwich bag, cut off one corner, and pipe onto the spoons. Decorate with any kind of edible decorations you desire! These are super fun with crushed candy canes in the winter!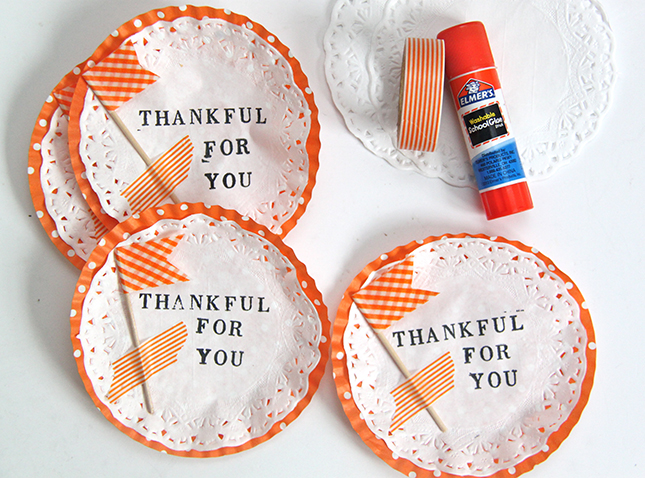 And y'all know how much I love to make ordinary gifts extra special by prettying up the packaging! I used cupcake wrappers, paper doilies, some washi tape, and gingham ribbon I had in my stash and went to town on some plain brown kraft bags.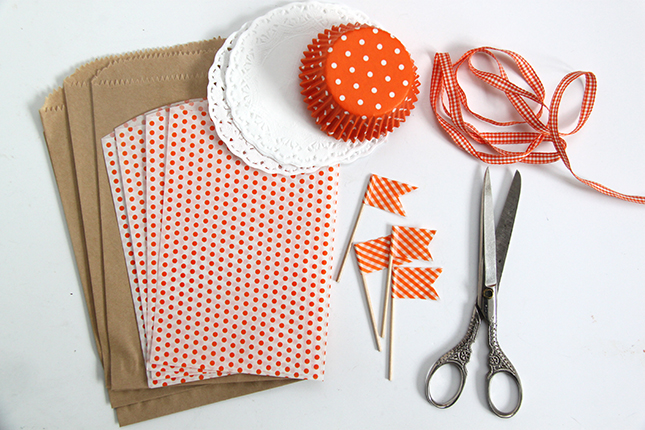 All ready for our teachers! We are so thankful for them!!!!
Thanks for stopping by today!
Love,
Maggie