We consider ourselves very lucky that our kids go to a great school aaaand have wonderful teachers who love what they do and truly care for our children. So every November I like to do a little something I call Thankful November and I try to give our teachers or our school staff some fun little gifts once a week just to say thanks for their hard work and to show them we really appreciate them.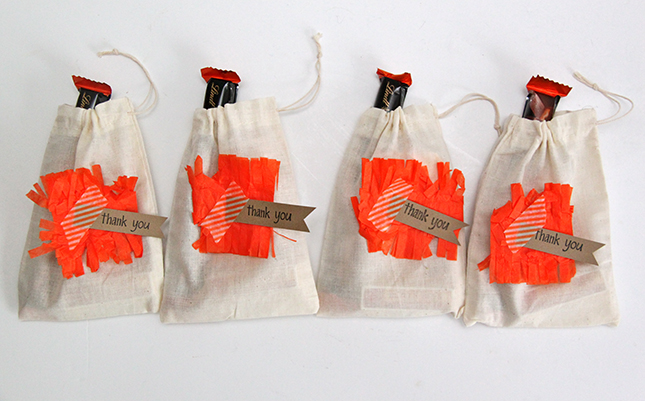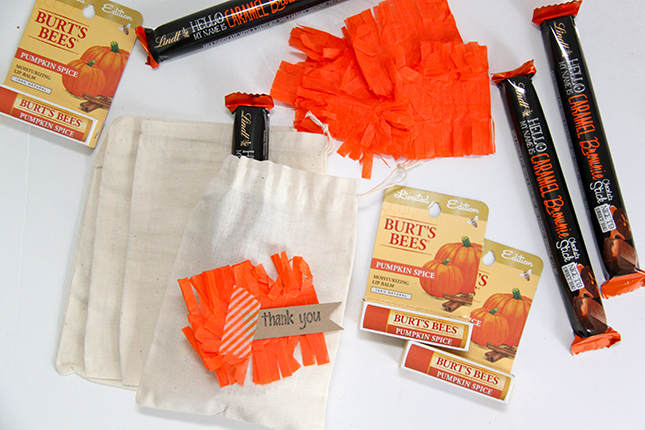 Last week was the first full week of November so I gave our first gift, little Thank You bags, to my kids' teachers (we have four between the 3 oldest who are in school!)
These bags are simple enough to make. It's just a muslin bag that I decorated with a tag made of fringed tissue paper, washi tape, and a Thank You stamped on kraft paper. Inside I added a Pumpkin Spice Burt's Bees lip balm (doesn't that sound good!), a stick of Lindt chocolate, and then I added a little thank you note too. A sweet and simple appreciation gift!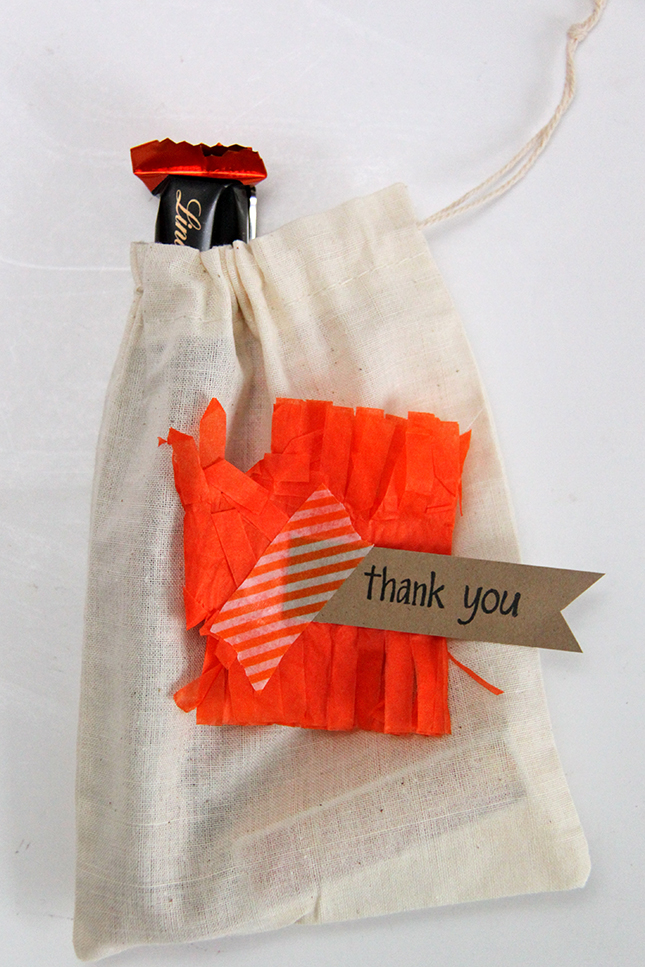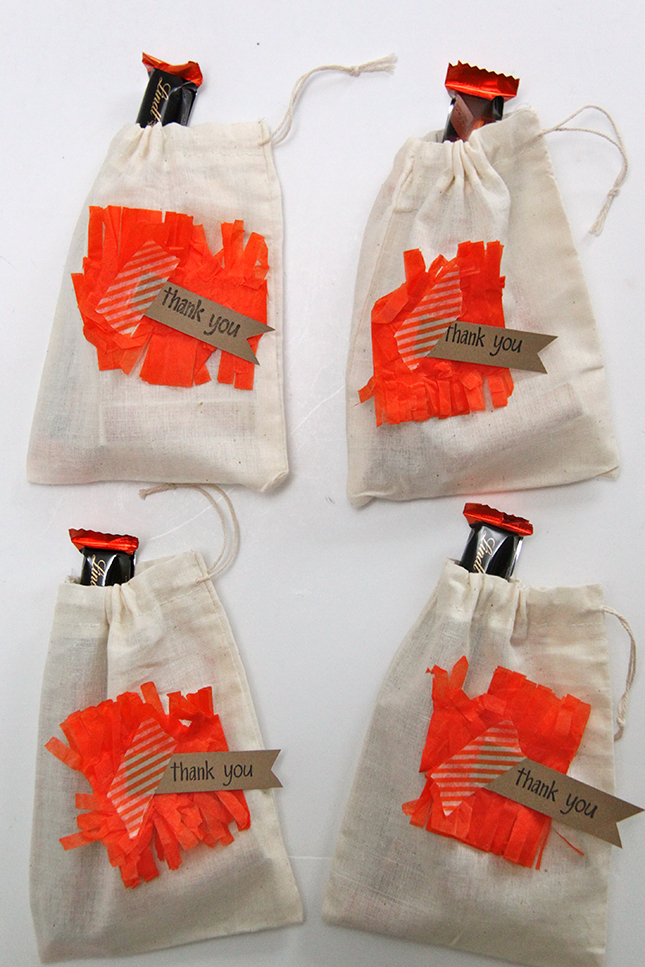 Super simple and sweet! I hope they know how much we appreciate all their hard work!!
Thanks for stopping by today!
Love,
Maggie